Oil giants step up expansion of non-fuel biz
By ZHENG XIN | China Daily | Updated: 2021-07-02 09:35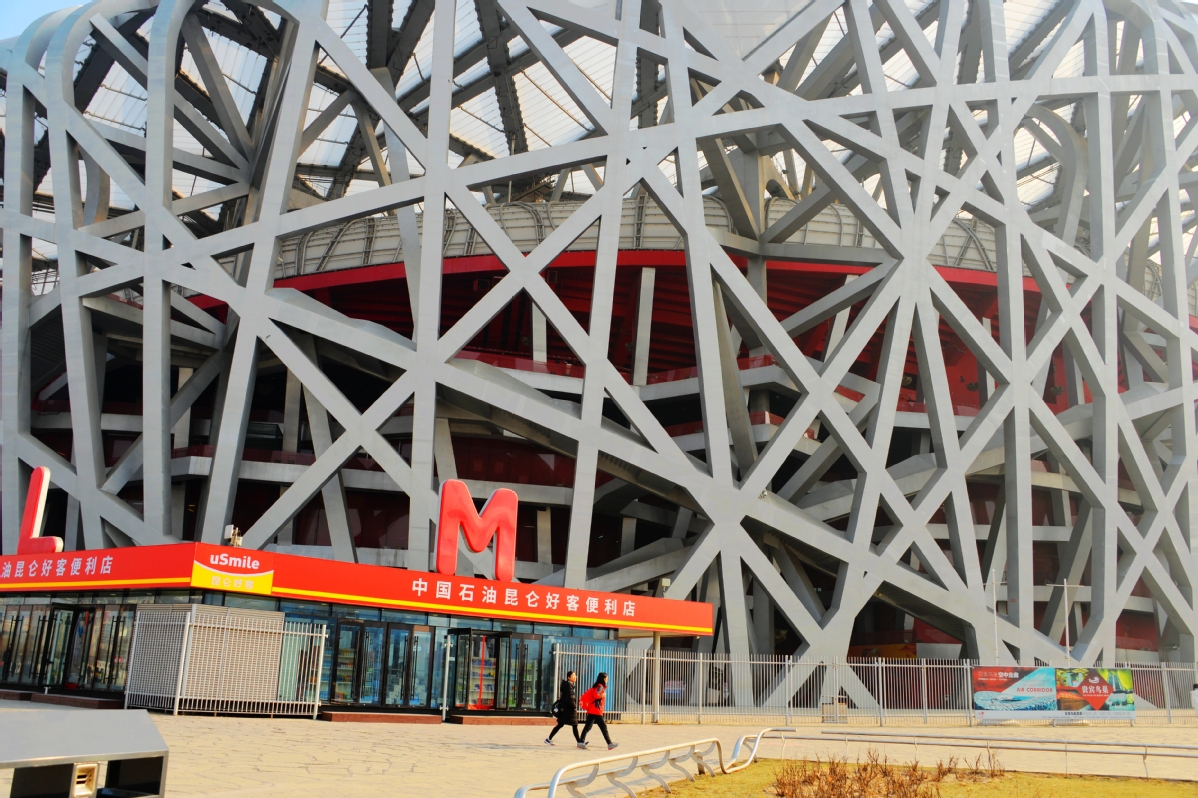 Experts: Self-produced commodities, better supply chain key to sales growth
Chinese oil giant China National Petroleum Corp, the country's largest oil and gas company, has been vigorously pursuing a transition in its operations by sharpening its focus on non-fuel retail business while boosting its overall revenue margins.
CNPC held a shopping festival for the first time among its uSmile stores in Chengdu, Sichuan province in June. During the two-day festival from June 17 to 18, the company reported a contract value of up to 650 million yuan ($101 million), a record high among previous commodity fairs.
Zhang Xiaoyan, commodity manager of uSmile, said drinking water and family foods currently see the largest transaction volumes for uSmile stores so far. Customers can also get access to various daily supplies aside from vehicle-related items like lubricants, cleaning agents and car-wash equipment.
The company has also been developing private brand products, including bottled water, canned coffee, counter meals as well as automobile services under the uSmile brand, Zhang said.
CNPC started developing the non-fuel business since the end of 2007. It launched uSmile stores in 2008 for integrated operation and management of convenience shops, taking non-fuel products as an important profit growth point among its marketing businesses.
CNPC said it has realized integrated marketing at service stations by upgrading its convenience stores and better selection of commodities. Vehicle services are offered at service stations, either by the company itself or through joint-ventures, or by renters. Overall profitability has been improved by utilizing the resources of non-fuel suppliers through joint marketing and brand integration, it said.
Taking advantage of the retail network, the number of uSmile convenience stores soared to more than 20,000 in 31 provincial-level regions, ranking third nationwide.
CNPC is not alone in its retail focus. The other two oil and gas giants, China Petroleum and Chemical Corp-known as Sinopec and the world's largest refiner by volume-and China National Offshore Oil Corp, are also expanding their non-fuel businesses.
Sinopec vowed to accelerate the development into an integrated energy service provider of "oil, gas, hydrogen, electricity and non-fuel business", Zhang Yuzhuo, the company's chairman, said in its Sustainability Report 2020 released in late March.
In a ranking released by the China Chain Store and Franchise Association, Easy Joy, the retail unit of Sinopec, and CNPC-operated uSmile stores, are among the top three players in the top 100 convenience stores in China this year, based on store numbers through the second half of 2020.
Analysts believe the potential for the national oil giants to develop their non-fuel retail business is substantial and can generate considerable net profit. Sinopec's profit margin for its operating profit in 2020 was 2.4 percent, while that for the non-fuel business was as high as 10.9 percent.
For CNPC, the company saw its non-fuel retail business revenue in 2020 reach 22.36 billion yuan, up 5.8 percent year-on-year despite the impact of COVID-19, making it one of the few highlights of its performance last year.
Compared to developed countries and regions like the United States, Europe, the United Kingdom and Australia, non-fuel sales of the oil companies in China play a relatively small part in total revenue, experts said.
"Compared with developed countries in Europe and the US, the non-fuel business for domestic oil giants is still in its initial phase and there is a lot of room for further development," Zhang from uSmile said.
She suggested companies like CNPC and Sinopec stick to market orientation and continuously push forward the development of self-produced commodities, while optimizing the supply chain to explore service and business potential beyond the oil and gas sector.
Non-fuel retail services are an integral component in the revenue makeup of fuel retail companies globally, said Sanjeev Gupta, the EY Asia-Pacific Oil & Gas leader.
In European and North American economies, the share of operating profits for non-fuel retail is up to 40 percent to 50 percent. In Asian economies, it is significantly lower at less than 10 percent. This means there is untapped potential for fuel retail companies in Asia to build on this revenue-generating opportunity, Gupta said in a note.
Gupta said the key for fuel retail companies to optimize their reach to customers lies in hyper-localization and hyper-convenience.