Summer holiday to give tourism a welcome boost
By ZHANG LINWAN | China Daily | Updated: 2021-07-05 10:32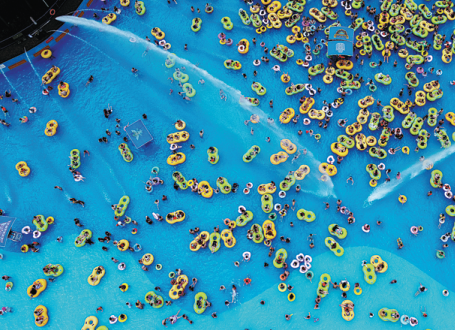 China's domestic tourism market is looking forward to a revival during the two-month summer holiday.
Starting from July 1, the summer holiday is expected to bring 750 million trips made by rail passengers, about 15 million more than the same period in 2019, according to China State Railway Group.
A recent report published by online travel agency Ly.com forecast that the number of domestic trips made by air passengers this summer will return to pre-pandemic levels of around 120 million.
While sporadic COVID-19 cases have been reported in some areas, the tourism market will see a stable rebound this summer. This is due to the efficient vaccination program and strict pandemic control measures, said Cheng Chaogong, head of the research center affiliated to Ly.com.
According to the industrial report, 64 percent of survey respondents made travel plans for this summer and 87.4 percent of them gave a preference to long-distance tours.
As consumer confidence continues to improve, more than half of respondents want to have a family trip during the summer holiday, the report said. Also, 37.2 percent have chosen to travel with multiple family members.
The survey result is a positive sign for the domestic tourism market's recovery, since family travel was the main summer tourism model of previous years, the report said.