NYU Shanghai launches new Master of Science programs
By Zhou Wenting in Shanghai | chinadaily.com.cn | Updated: 2021-07-09 16:01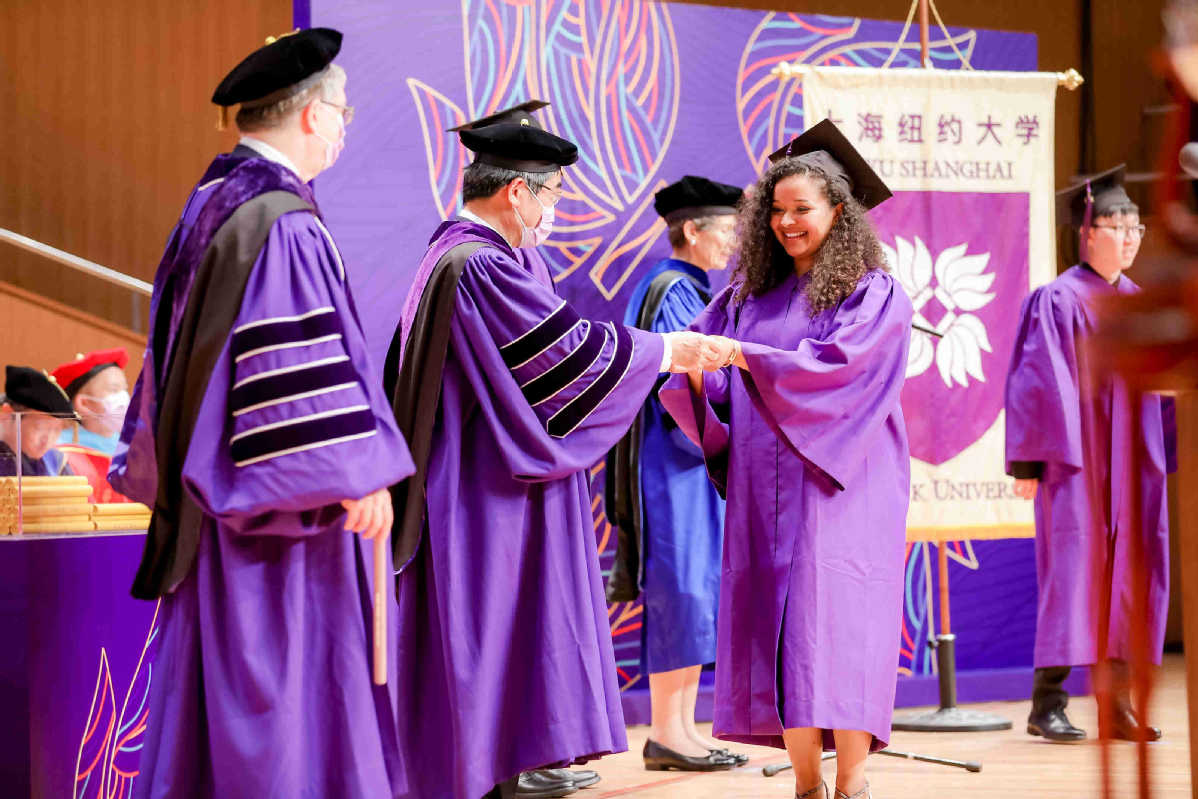 New York University Shanghai and NYU Stern School of Business announced on Friday the launch of two one-year Master of Science programs in Organization Management and Strategy, and Marketing and Retail Science that would present students with the opportunity to gain cutting-edge skills and connections in both New York and Shanghai.
Both programs will span 12 months of full-time study over four semesters, starting with summer coursework at NYU Stern in New York City, followed by fall, winter, and spring semesters at NYU Shanghai, according to the school. Enrollment for these programs is slated to take place in June 2022.
"These new programs align with NYU Shanghai's mission to create educational opportunities that encourage international engagement and global perspectives. They also build on a collaboration with NYU Stern that has only grown stronger and deeper," said NYU Shanghai chancellor Tong Shijun.
"Just as with our existing programs, we expect the new programs to attract and train future business leaders in China."
Raghu Sundaram, dean of NYU Stern, said that with industry-leading scholars at the helm, these programs are designed to prepare students to anticipate, harness and lead change - essential skills that employers are demanding from the next generation of talent.
"With innovative courses that will ground students in foundational knowledge and skills while also illuminating newer trends, these programs will offer rigorous academic experiences," said NYU Shanghai Vice Chancellor Jeffrey Lehman.
"Students will receive a rich education that will equip them to contend with the forces driving the rapid transformations that define global business today."