Investing from China to benefit the world
By ZHOU LANXU | China Daily | Updated: 2021-07-12 09:20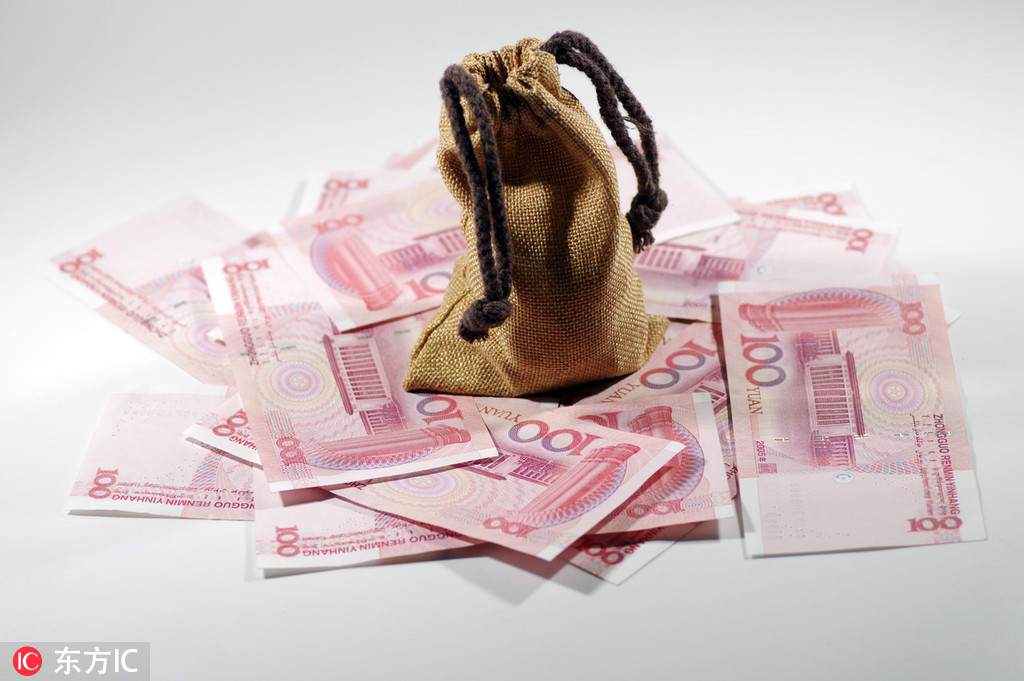 "Public awareness of wealth management and demand for asset allocation have become increasingly stronger. Overseas markets have become a key investment destination for Chinese residents, especially entrepreneurs and HNWIs," said Austin Luo, head of private wealth management at Haitong International Securities Group Ltd.
"In a global market landscape featuring intensified volatility, alternative strategies that invest in mature overseas markets can provide domestic investors with more diversified investment options, helping them diversify risks and reduce volatility," UBS Asset Management, one of the world's largest alternative investment managers, said in an emailed interview.
The company said it will introduce its second hedge fund under the QDLP program in the second half of the year, which will raise funds in China and invest in overseas markets.
This move came after the Swiss asset management giant's first overseas hedge fund under the QDLP program found favor among domestic HNWIs since its launch in 2016.
In 2015, the company received the QDLP license with a quota of $100 million via its wholly owned venture in Shanghai.
UBS Asset Management said it will further leverage the QDLP program to offer Chinese investors more distinctive investment products, including sustainability-focused funds, overseas alternative funds and hedge funds.
Experts said China's expedited steps in financial opening-up may further fuel the trend of AMCs launching more QDLP products.
Pan Gongsheng, deputy governor of the People's Bank of China, the central bank, said at the 13th Lujiazui Forum in June that the country will expand the QDLP pilot programs, supporting Shanghai's bid to emerge a major market in the world for wealth and asset management.
Measures will be taken to advance reform of cross-border investments by private equity funds to support their cross-border industrial investment, said Pan, who is also head of the State Administration of Foreign Exchange, the country's foreign exchange regulator.
Some progress in this direction has been made already. The SAFE approved the rollout of new QDLP pilot programs in Jiangsu and Guangdong provinces with quotas of $5 billion each this year. In November, it announced the rollout of QDLP in the Hainan Free Trade Port and Chongqing municipality.
Since late last year, the administration also doubled the QDLP quota to $10 billion for each of the QDLP programs in Shanghai and Beijing, as well as a similar outbound investment pilot program in Shenzhen, Guangdong province, called the Qualified Domestic Investment Enterprise, or QDIE, program.
The SAFE has so far approved at least $43 billion QDLP quotas nationwide, plus $10 billion toward quotas for Shenzhen's QDIE, according to data compiled by DeHeng Law Offices.
Last year, removal of foreign ownership caps in financial sectors of securities, mutual funds, futures and life insurance encouraged foreign players to expand their business in China.
In June alone, BlackRock Fund Management Co Ltd, the first wholly foreign owned mutual fund business in China, as well as Japan-based Daiwa Securities Group and Singapore-based DBS Group's majority-owned securities firms in China have all received licenses to commence business.
Financial opening-up will deepen in the years to come, as shown by the 14th Five-Year Plan (2021-25), the country's development blueprint for the next five years.
China will steadily and properly advance the opening up of banking, securities, insurance, fund, futures and other financial sectors, deepen the connectivity of domestic and overseas capital markets, and improve the system of qualified foreign investors, according to the plan.
The continuous efforts to open China's financial border wider have demonstrated how China is seeking to connect closer with the rest of the world for mutual interest under the dual-circulation development paradigm, in which domestic circulation is the mainstay and domestic and foreign markets support each other, experts said.
In the sector of alternative investment, for instance, the expansion in QDLP programs will bring business opportunities to foreign institutions, diversify investment targets for domestic investors, and help promote high-quality development of China's investment industry, they said.
UBS Asset Management summed it up nicely: "The QDLP programs have ushered investment strategies popular across mature overseas markets into China. These include alternative strategies and ESG-themed investments, which take environmental, social and governance standards as key criteria when screening potential investments.
"This process has helped enrich the product set in China's asset management industry, set examples for domestic industry players, and promote the internationalization of the country's capital market."
Shi Jing contributed to this story.