Scope and scale of digital yuan growing
By Wang Junwei | chinadaily.com.cn | Updated: 2021-07-12 16:34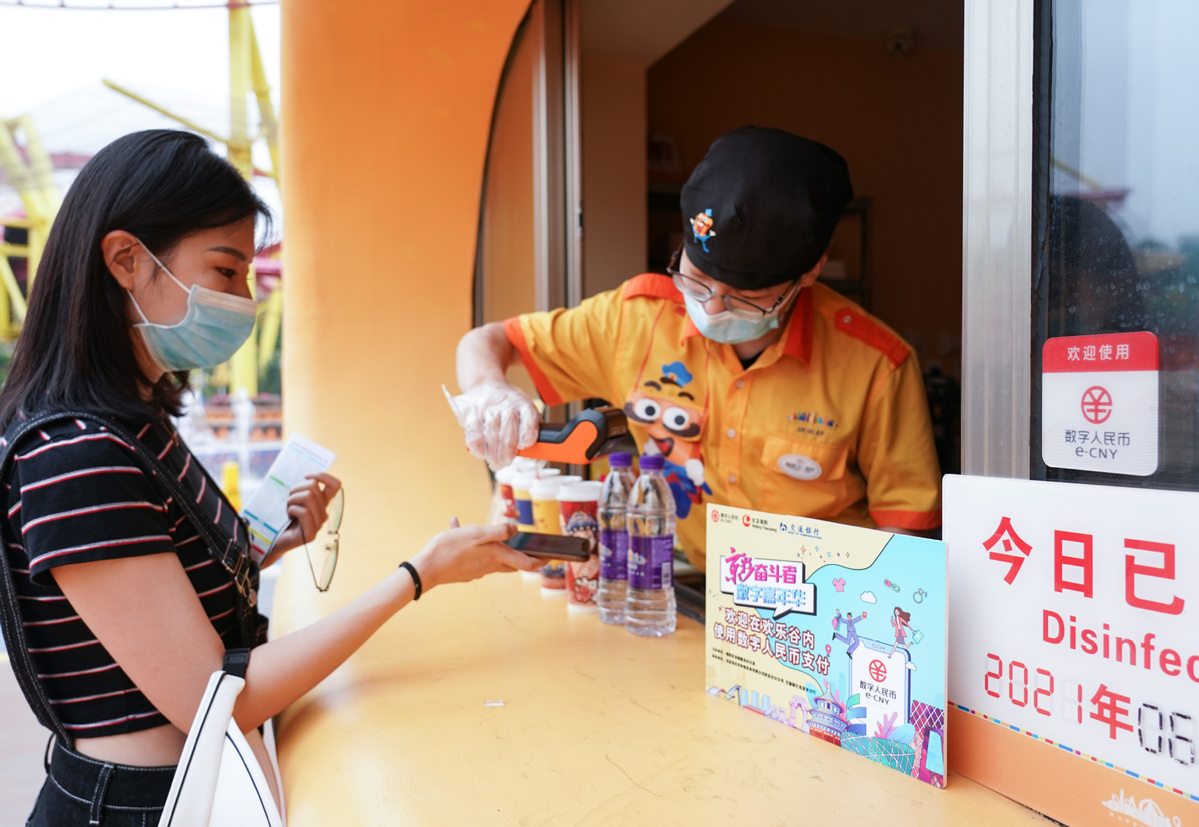 China's digital currency trial continues to expand its scale, with application scenarios booming and more opportunities appearing in business side, Securities Times reported Monday.
The country has accelerated its digital RMB pilot projects since last year. Regional pilot projects have been introduced in Shenzhen, Suzhou, Xiongan New Area, Chengdu, Shanghai, Hainan, Changsha, Xi'an, Qingdao and Dalian, as well as venues hosting 2022 Beijing Winter Olympic Games.
Presently, commuters can pay for metro via digital RMB in Beijing, Shanghai, Shenzhen, Chengdu, Changsha, Qingdao and Suzhou.
Digital RMB service is offered mainly by invitation at present, and the number of users on the white list has reached 10 million. The country's central bank has the confident of continuing to expand the digital yuan pilot program, and the upcoming Beijing Winter Olympics will be an important test scenario, according to Fan Yifei, deputy governor of the People's Bank of China.
Currently, digital RMB mainly focuses on the consumer side, featured by small amount with high-frequency use. Compared with other e-payments, the traceability of digital RMB can help regulate the use of money, Securities Times reported, citing Han Qi, a partner of the third-party payment service provider YeePay.
With the steady progress of the pilot, digital RMB will embrace more opportunities in the business side. Digital yuan can run through all aspects during the enterprise operation via payment, and enough data can be generated from cash flow. Based on this information, it is possible for merchants to accelerate their digitization, and conduct comprehensive management and record for enterprise funds and products, said Han.
Besides, it can also help enterprises build a thorough upstream and downstream supply chain and other subdivision scenarios, making traditional enterprises embrace the internet, reduce costs and increase efficiency, said Han.
Su Xiaorui, a fintech expert, said digital RMB is gradually restructuring the payment system, and the follow-up pilot is expected to accelerate. The impacts not only reflect in the business end, including the laying of terminal equipment and cashier mode, but also in user experience like the way to use digital RMB and wearable devices, etc.
The successful promotion of the digital RMB may accelerate the pace of global currency digitization, according to a recent report by Deutsche Bank. If digital RMB is widely used in China, other central banks will also regard it as a successful case of the feasibility of digital currency, and put more resources in the development of their own digital currency, according to Deutsche Bank.