New York City real estate market runs hot and cold
By BELINDA ROBINSON in New York | China Daily Global | Updated: 2021-07-13 09:46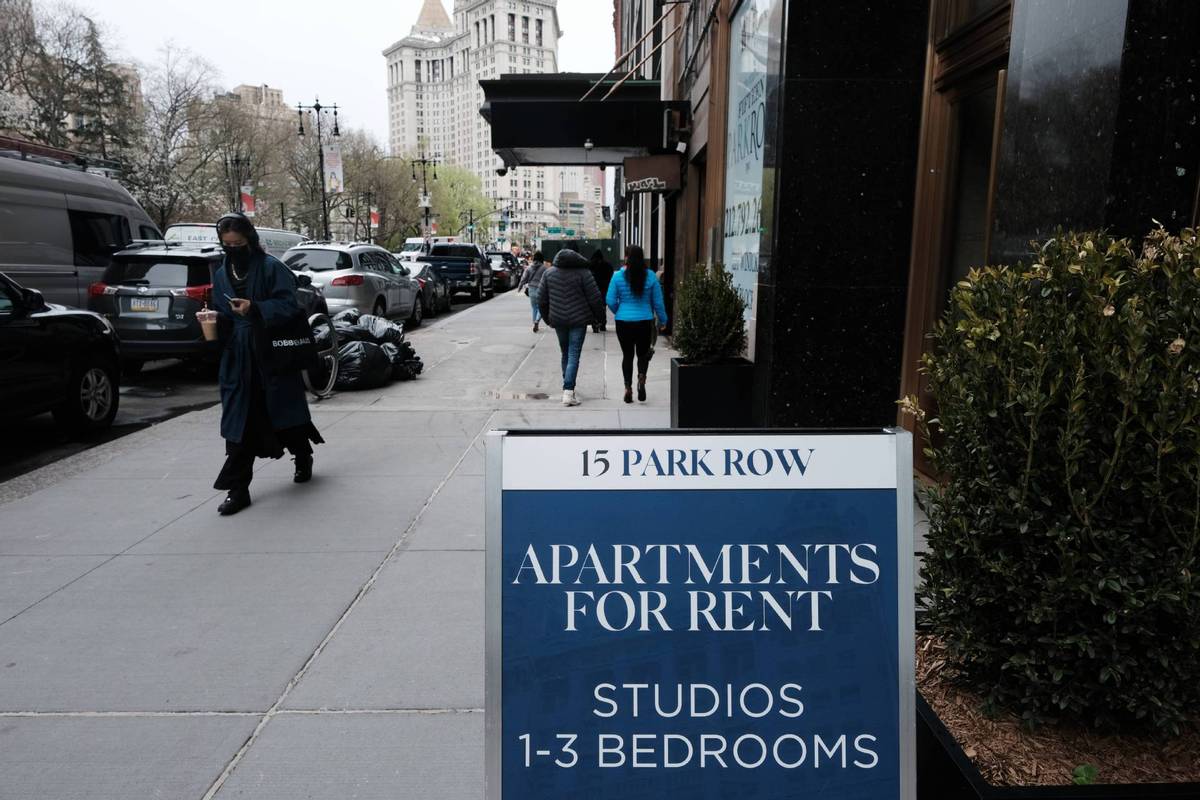 New York City's real estate market is a story of mixed fortunes as the city reopens, with residential sales staging a comeback but nearly 19 percent of office space not leased after a tumultuous economic year caused by the coronavirus pandemic.
Apartment sales bounced back in the spring to where they were pre-pandemic, according to Realtors and market reports.
Patrick W. Smith, associate real estate broker with the Corcoran Group, said he saw a significant uptick in sales in the first quarter of 2021 and believes it will continue throughout the year.
Smith told China Daily: "I think what we've seen is that the pandemic has had this effect that people are re-examining their lives and their living requirements. They are saying to themselves, 'You know, we've maybe been in the same apartment for the past year' or, 'We've been living somewhere temporarily outside of the city and we want to come back.' They're looking at this as an opportunity to buy the apartment that they couldn't afford before the pandemic."
In Manhattan, the number of apartments sold this spring was more than double compared with the same time period in 2020, when the city was in full lockdown, according to The New York Times.
Pamela Liebman, Corcoran's president and CEO, said in a statement: "A year and a half after the pandemic began, it's safe to say that New York City has its mojo back."
Real estate company Douglas Elliman reported that there were 3,417 completed deals from April to June compared with 1,357 a year ago. The first quarter was also good; from January to March 2021, Manhattan had 2,457 sales.
The last time there was this kind of activity was in 2015 when there were 3,654 sales, according to Douglas Elliman.
Buyers are mostly going for co-ops, which were 49 percent of all sales, and condos, which made up 37 percent of sales, according to Corcoran. The average price paid was $1.9 million.
The neighborhoods that saw the most apartment sales were in downtown Manhattan, including Chelsea, SoHo and the East Village, which accounted for 31 percent of all deals.
While the residential market has shown promising activity this year, the commercial market for offices is lagging. Property taxes are the top source of revenue for New York City, with commercial property accounting for the largest share, at 41 percent.
At least 18.7 percent of all office space is available for lease, an increase from more than 15 percent at the end of 2020 and more than double the rate before the pandemic, according to Newmark, a real estate services company.
In some parts of downtown Manhattan, as much as 21 percent of offices have no tenants.
One third of leases at large Manhattan buildings are set to expire over the next three years, according to CBRE, a commercial real estate services company, as companies downsize.
It comes as many companies embrace the cost-savings and other benefits of having employees work from home.
At least 1.6 million commuters occupied New York City's offices before the pandemic. They would grab lunch locally, eat at restaurants and keep the city's economy buoyant. However, at least 1,000 New York restaurants have closed since March 2020 due to the economic downturn caused by the pandemic.
Kathryn Wylde, the president of the Partnership for New York City, an influential business organization, said that New York City was facing its biggest crisis since the 1970s, when half of the city's 125 Fortune 500 companies moved out.
"This is as close as we've come to that type of scenario where there's an exodus from the city, and the recovery took 30 years," she said. "The city has to attract people for reasons other than going to the office."
One sector that isn't willing to embrace working away from the office anytime soon is investment banking.
Morgan Stanley CEO James Gorman in May told his employees to return the office by Labor Day (Sept 3) or face a pay cut. They must also declare their vaccination status.
"Make no mistake about it. We do our work inside Morgan Stanley offices, and that's where we teach, that's where our interns learn, that's how we develop people," Gorman said during a virtual US Financials, Payments & CRE conference. "If you can go into a restaurant in New York City, you can come into the office."
Goldman Sachs also insisted that its staff in New York be back in the office last month. The bank also wants to know if employees are vaccinated.
The Equal Employment Opportunity Commission has said that asking an employee about their vaccination status is legal.
More than 70 percent of adults in New York have had at least one dose of a COVID-19 vaccine, according to Governor Andrew Cuomo.