Beijing's digital economy accelerates
By Xin Wen | chinadaily.com.cn | Updated: 2021-07-16 17:14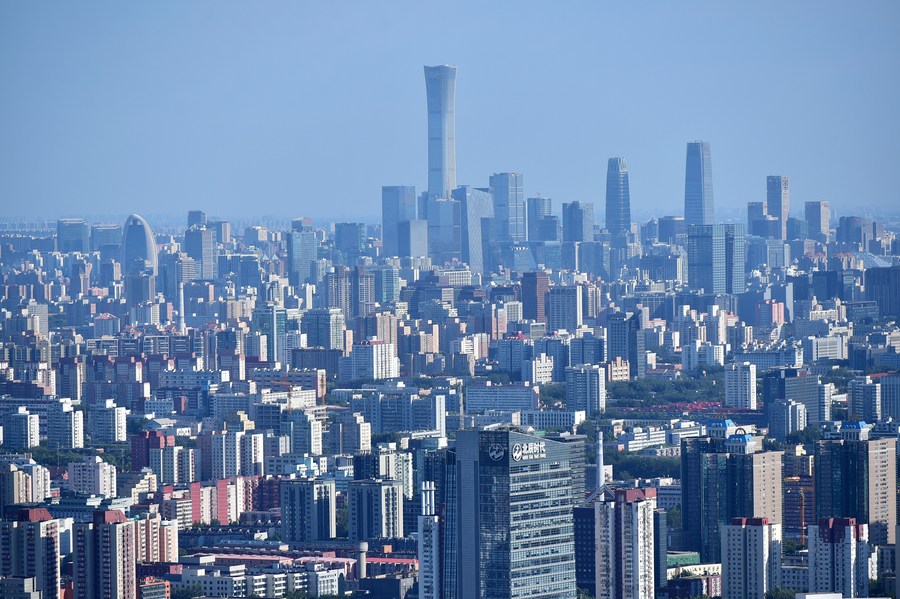 Beijing's central business district will accelerate the construction of a so-called urban intelligent brain to enhance the well-being of residents in the capital, a senior official of the city's Chaoyang district said on Friday.
At present, the integrated command and dispatch center and display experience center of the urban brain has been set up, with 56 application scenarios planned and 12 under construction, said Cui Xiaohao, deputy head of Chaoyang district, which contains the CBD. He spoke at a news conference in Beijing on Friday, saying that the district has more than 4,200 national high-tech enterprises with resources for wide application scenarios — the key to developing the digital economy.
"Next we will focus on topics of city management, urban economy, safety and health to continue releasing applications to improve the level of intelligent management," Cui said in response to questions from reporters about Beijing's first global digital economy conference to be held on Aug 2 and 3.
A plan to become a benchmark city in the digital economy will be issued at the conference, and a digital economy experience week will be held before the opening of the conference starting from Sunday, during which digitalization will be introduced to more residents through technology and consumer experiences, said Wang Lei, deputy director of the Beijing Municipal Bureau of Economy and Information Technology.
He said Beijing has a solid industry foundation in the digital economy. According to the National Bureau of Statistics, the added value of Beijing's digital economy in 2020 was 1.44 trillion yuan ($222.65 billion), accounting for 40 percent of the city's GDP.
As the first global digital economy conference to be held in Beijing, all its venues, including one main venue and three branches, will not only be located in Beijing's Chaoyang district but will also expand to Haidian and Daxing districts, as well as Lhasa in the Tibet autonomous region, Wang said.
Wang Qiang, vice-mayor of Lhasa, said the city will hold high-level forums, make professional recommendations and conduct field trips to show Lhasa's digital economy development and the construction achievements represented by the Qinghai-Tibet green data warehouse.
Parallel sessions will be held at the branch venue in Lhasa, and the city will endeavor to accelerate the construction of 5G pilot parks in its high-tech district, Wang Qiang said.