Tigray supplies running low with poor access, UN says
By EDITH MUTETHYA in Nairobi, Kenya | China Daily | Updated: 2021-07-21 09:31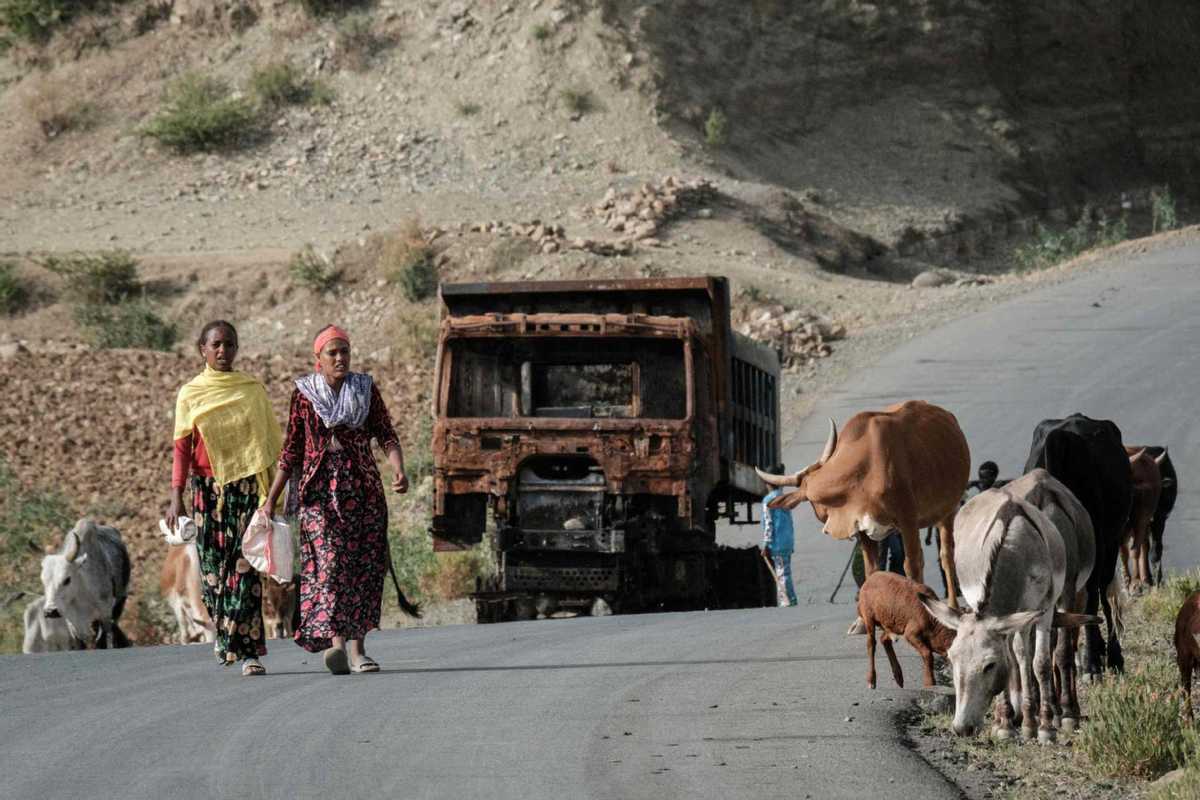 Humanitarian supplies are alarmingly low in Ethiopia's conflict-torn Tigray region despite improved access resulting from a cease-fire declared by the central government, UN aid officials said on Monday in highlighting the threat of famine stalking as many as 350,000 people.
They say that while the cease-fire announced by the Ethiopian government for the Tigray region late last month had helped with an easing in restrictions, the remaining obstructions to aid work leave open the prospect of one of the world's worst famines breaking out.
The stocks of humanitarian goods are rapidly depleting inside Tigray, with road access only possible through the neighboring Afar region with heavy control by regional and federal authorities, according to the United Nations Office for the Coordination of Humanitarian Affairs.
Until July 12, when a convoy of 54 trucks with food, fuel, medical supplies and other vital relief items arrived in the region's capital Mekelle, trucks had been unable to enter the region for more than two weeks.
With almost 4 million people needing emergency food assistance in Tigray, the World Food Programme said it should be transporting over 10,000 metric tons of food and 150,000 liters of fuel every week.
"Our stocks of food and fuel are still at alarmingly low levels. WFP and other emergency responders need guarantees of regular and secure passage every day to save lives and livelihoods at scale across the region," Tommy Thompson, the World Food Programme emergency coordinator, said in a statement.
"We are still operating hand-to-mouth. For fuel alone, we need 20 tankers to reach Tigray each month. At this rate, WFP cannot hope to scale up to reach over 2 million people in need of food assistance in Tigray."
The UN agency also wants the trucks to take two days to reach Mekelle instead of the current four-day journey if the supplies are to reach the millions in need of lifesaving assistance.
In addition to calling for unrestricted access to Tigray, the UN wants to see the restoration of basic services, along with commercial flights and a functioning banking system, to prevent a further deterioration in the humanitarian situation.
The UN has appealed for $430 million to meet the required response in the region until the end of the year.
In a statement last week, Redwan Hussein, a spokesman for the Tigray emergency task force, claimed that some humanitarian organizations were trying to arm the region's fighters instead of coordinating humanitarian assistance.
Also last week, Ethiopian Prime Minister Abiy Ahmed said the government was ready to launch a new offensive against its enemies after rebels intensified their military activities.