People's safety must be priority in emergency response to floods: China Daily editorial
chinadaily.com.cn | Updated: 2021-07-21 19:45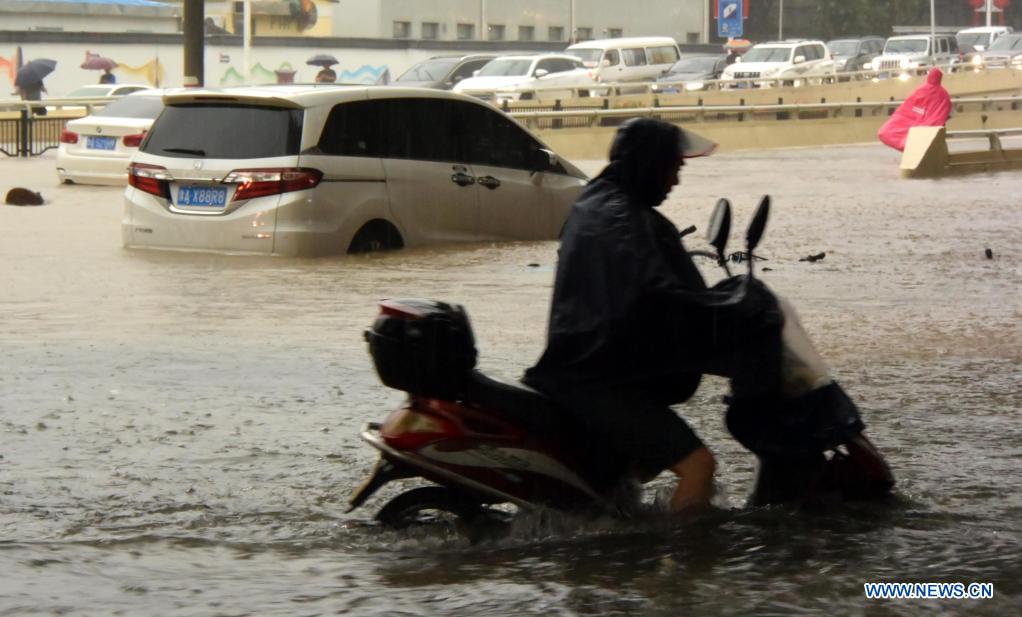 That the State Flood Control and Drought Relief Headquarters raised its emergency response to floods in Henan to Level II at 3 am on Wednesday, just seven hours after calling for a Level III emergency response speaks volumes about how rapidly the situation worsened over Tuesday night in the populous province.
The provincial capital Zhengzhou, home to 12 million people, which has been battered by torrential rains since the weekend, was inundated with 624 millimeters of rain on Tuesday, with one-third of that amount falling between 4 pm and 5 pm alone.
Many people in Zhengzhou and dozens of neighboring cities and counties were caught on their way home from work on Tuesday by the storms and the subsequent flooding that quickly submerged urban areas, turning streets into raging rivers flushing cars away like falling leaves. As of Wednesday afternoon, Henan had reported 25 deaths and seven people missing.
With dams having burst and rivers swollen beyond their embankments in the rural areas, and power outages in many parts of Zhengzhou, affecting some major hospitals and paralyzing the provincial capital's public transport system, including trains, the magnitude of the devastation is beyond comprehension, causing "heavy losses of lives and properties", as President Xi Jinping said on Wednesday morning, when issuing instructions to mobilize all resources to deal with the "extremely severe floods".
Under the deployment of the central authorities, seven neighboring provinces, multiple ministries, the People's Liberation Army and armed police, and the rescue forces of other parties have arrived in the disaster-affected regions and they have immediately begun to carry out rescue and disaster relief work.
The heart-wrenching video footage and photos posted on social media show how bravely local residents have reached out to save and help each other in the face of danger before the arrival of the rescue forces.
Meteorologists forecast the rain will stop in a couple of days, and now that all local dams and rivers are being secured and the flood waters discharged in an orderly way, it is predictable that the waters will recede soon.
While many attribute the disaster to the more frequent and more devastating extreme weather events, the question is how can the damage they inflict be minimized.
The losses in Henan could have been reduced had any of the meteorological warnings of severe storms that were issued been taken seriously enough to be transformed into collective preparedness.