Chinese car makers move into high gear in Saudi Arabia
By Zhao Shiyue | chinadaily.com.cn | Updated: 2021-07-23 14:17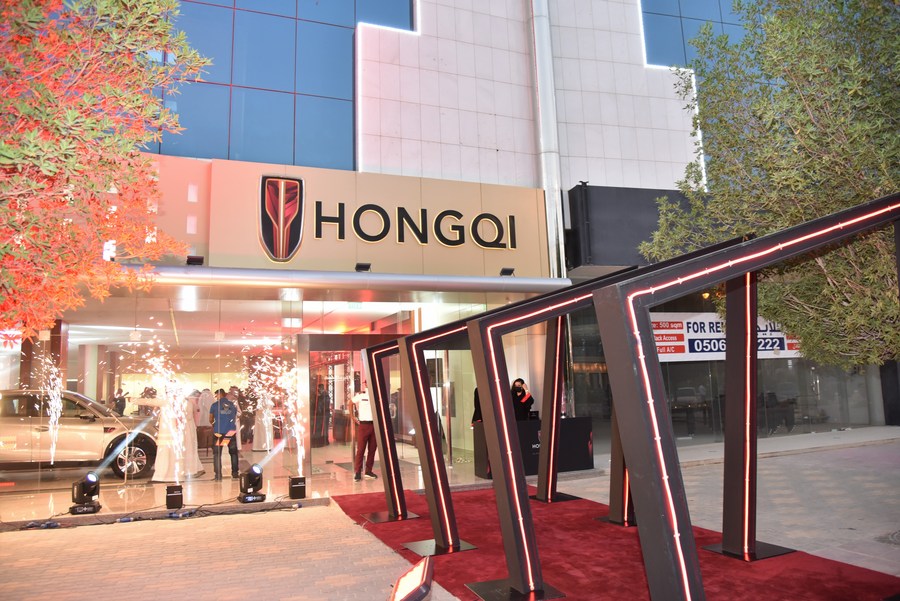 Chinese cars are becoming increasingly popular in Saudi Arabia, with passenger and commercial vehicle sales booming in recent years, generating great potential of development, Economic Information Daily reported Friday.
In 2020, nearly 20,000 units of Changan Auto were sold in Saudi Arabia. The car brand's local users exceeded 55,000 by May this year, marking a compound increase of 147 percent year-on-year.
H9, a high-end model by China's Hongqi Auto, saw over 100 orders in just a month after its debut.
Mohammed Abduljawad, chairman & CEO of Universal Motors Agencies – Hongqi's exclusive distributor in Saudi Arabia, said the car sales exceeded expectations, with hot models running out of stock.
China-made school and travel buses also occupy a large proportion of Saudi Arabia's commercial vehicles market.
Anhui Ankai Automobile has delivered more than 10,000 buses to Saudi, making itself the biggest bus brand locally in terms of ownership.
Adequate supply chain system and strong innovation capability of Chinese car manufacturers perfectly meet Saudi Arabia's surging market demand, experts said.
Faced with logistics difficulties brought by the COVID-19 pandemic, Chinese producers always ensured the on-time delivery based on their organized supply chain management and resources allocation.
Besides, Chinese automakers continue to improve the cars' localization adaptability, such as air-conditioning function and safety performance under hot and dry weather in Saudi Arabia, to meet local consumers' personalized requirements.
According to ATIC, a market access and certification company in China, Saudi Arabia is the largest automobile consumer market in the Gulf region, with per capita car ownership among the world's highest.
In 2020, China exported a total of one million vehicles overseas, of which nearly 100,000 units to Saudi Arabia, taking the first place.
Although Western, Korean and Japanese cars still dominate the market, Chinese brands' presence in the Saudi Arabia will further expand, as the cooperation with countries involved in the Belt and Road Initiative enhances, experts said.