Lodz strives to become a super hub
Share - WeChat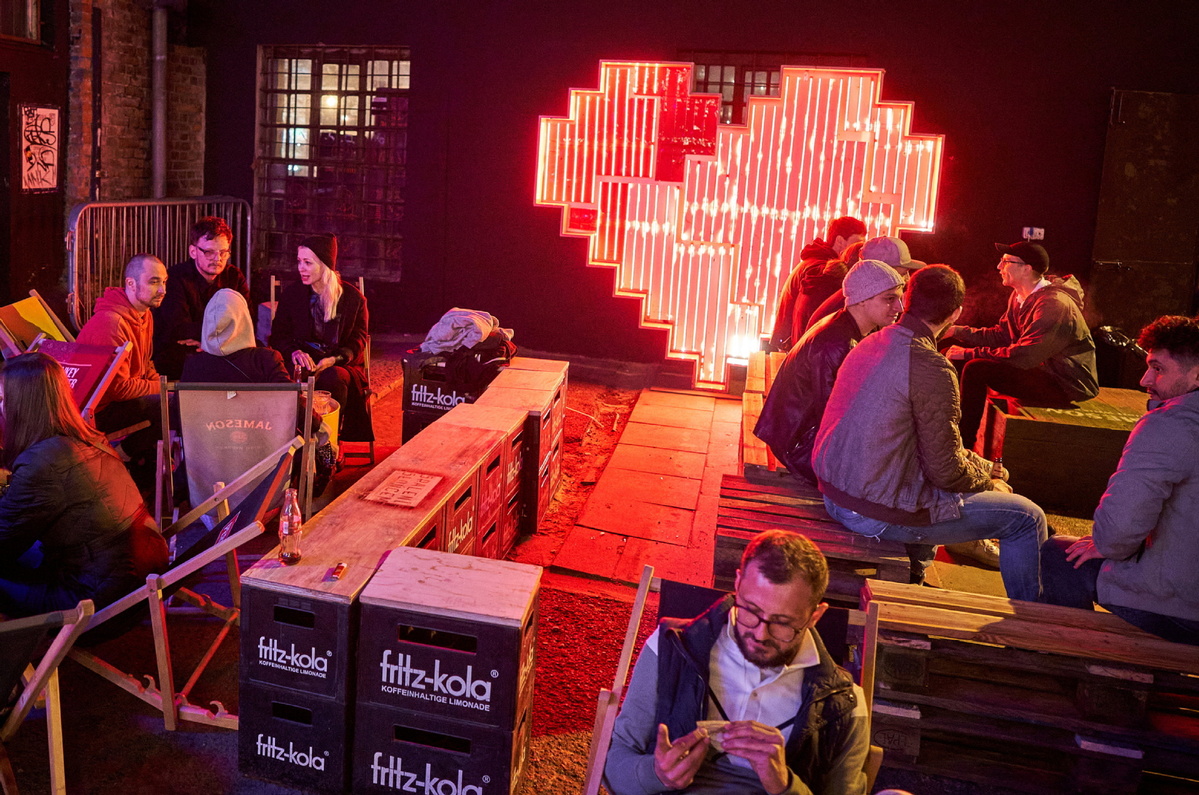 Situated at the heart of Poland, Lodz is steadily reclaiming the old-time glory that it established during its extremely dynamic development during the Industrial Revolution.
According to the Business-Friendly Perception Index 2021, published by the website Emerging Europe, the city has managed to outperform 100 rivals in the region, including Budapest, Prague and Kyiv, and has been voted the most attractive city to do business with in Central and Eastern Europe.
To top it all off, Lodz has also been ranked No 1 in two of the index's eight categories-business climate and support from local authorities.
"The city attracts investors with its good location, cost competitiveness and well-qualified staff," Hanna Zdanowska, the mayor of Lodz, told Emerging Europe, a London-based news and community platform.
Indeed, a number of foreign companies have already established a presence in the city, thanks to its constant striving for perfection. Such efforts are conducted on a day-to-day basis by the Investor Service and International Cooperation Bureau, which is devoted to economic promotion of the city, and the Lodz Special Economic Zone, which was established in April 1997 and has been instrumental in attracting Chinese investors.
The city's appeal has been significantly strengthened by the fact that China-Europe freight trains run through its logistics artery.
The Lodz Special Economic Zone super hub, which has emerged as an important logistics and warehousing center on the New Silk Road, constitutes a perfect base for any company planning to export manufactured goods to China. It also serves as a powerful springboard for distribution of Chinese goods to the various corners of Europe.
The city, which owns 97 percent of the shares in its flagship Wladyslaw Reymont Airport, is looking for a buyer for up to 49 percent of its shares. Local authorities reportedly would like to see an investor from Asia, as they envision the airport serving as a "window to Europe" for Asian partners.
Connecting the airport to the highway network and rail lines would make it a cargo airport, create tens of thousands of jobs and attract hundreds of new companies to Lodz.
If Chinese investors are quick enough to seize this unique opportunity, this could also give China a strategic advantage and further extend its presence in European markets.
With this in mind, Chinese investors should see a bigger picture and take an all-around approach by cooperating with the local government on investing in the infrastructure associated with the cargo airport project and seeking investment opportunities within such commercial sectors as retail, office and industry.
As far as a local workforce is concerned, Lodz promotes and actively supports cooperation of its higher education institutions like the University of Lodz and Lodz University of Technology, with foreign academic counterparts, including Zhengzhou University and Nankai University, and business.
A good example of success in this regard is the recent cooperation agreement signed on June 14 between Huawei Polska and the University of Lodz.
Huawei and the University of Lodz are expected to jointly organize postgraduate studies, research training programs and internships, which will help students to obtain practical knowledge and new skills in the ever more important technology industry.
Lodz is a dynamic city open to new initiatives and development, with broad offerings in terms of business, education and culture, and a focus on new industries and creative people.
As a prophetic character understandably says of Lodz, my native city, in The Promised Land, the 1899 novel by Nobel Prize winner Wladyslaw Stanislaw Reymont: "I want them to build houses, factories, streets, facilitate communication, and build roads! I want my Lodz to grow, to have magnificent palaces, beautiful gardens, great traffic, great trade and great money."
Bearing in mind President Xi Jinping's bold vision to initiate the Belt and Road Initiative in 2013, and my city's importance to the project, I strongly believe that the Chinese would be well-advised to tap into the unlimited potential of our "Promised Land".
The author is a former chairman of the international affairs committee at The Bow Group think tank in the United Kingdom.