Belarus, Russia to hold joint strategic drills next month
By REN QI in Moscow | China Daily | Updated: 2021-08-07 10:32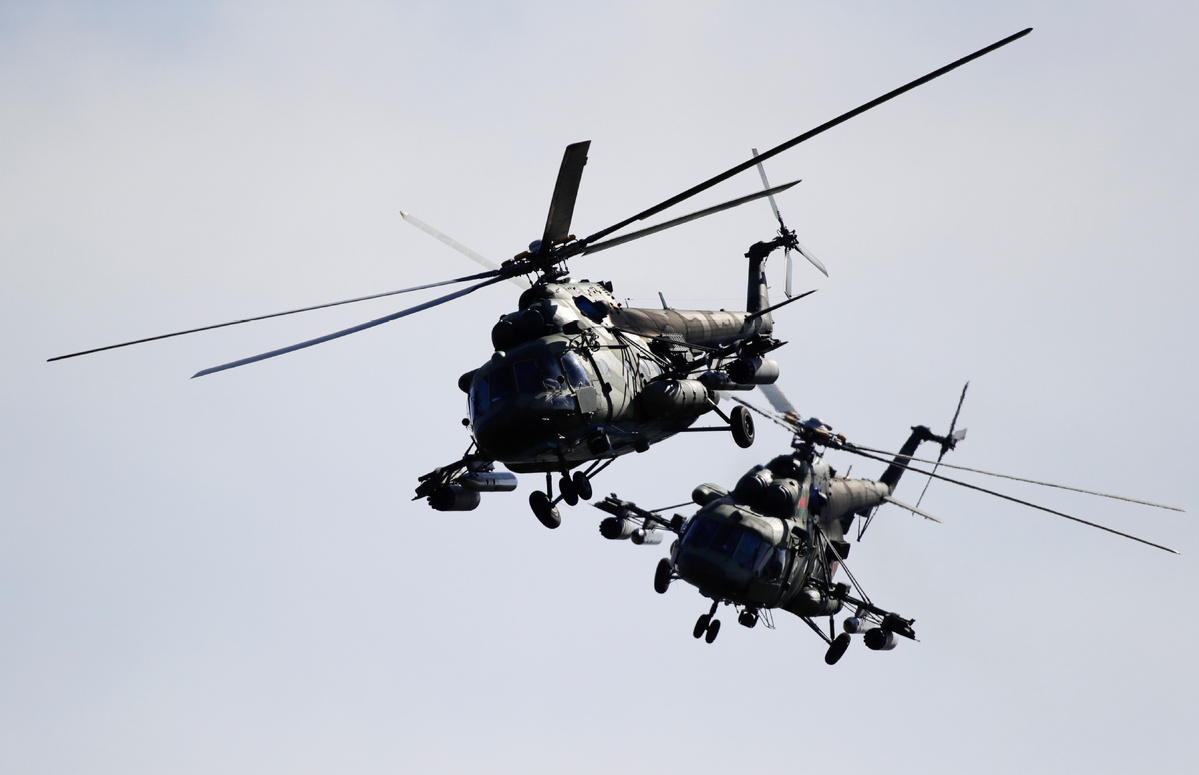 Belarus is preparing for large-scale military exercises with Russia on its territory next month amid mounting tension with neighboring Lithuania, a NATO member, over a migrant crisis on their borders.
Viktor Gulevich, chief of the Belarusian General Staff and first deputy defense minister, said about 12,800 troops will participate in the Zapad 2021 strategic drills next month, including 2,500 military personnel from Russia and 50 servicemen from Kazakhstan.
The Zapad drills will involve up to 350 items of military hardware, including about 140 tanks, around 110 artillery systems and multiple rocket launchers, and over 30 aircraft and helicopters.
Military exercises will be held at training grounds in both Russia and Belarus, and will be based on a scenario where international tensions are escalated to a level that may destabilize the situation in the region and provoke aggression against the Union State of Russia and Belarus, Gulevich said.
"We have also sent out invitations to representatives of the military and diplomatic corps of foreign states accredited at the embassies of their countries in Belarus to observe the upcoming drills," he said.
The exercises, which are held every four years, take place as Belarusian President Alexander Lukashenko won last year's presidential elections which sparked sanctions from the United States and its allies.
Lithuania accused the drill of being a "hybrid aggression" against it and sending thousands of mainly Middle East migrants across its border.
Roman Mashovets, the Ukrainian deputy chief of staff, said in April that the planned drills were "a threat to Euro-Atlantic security" and "aggressive in nature".
However, Belarus' Defense Ministry said the exercise carried no threat, neither to the European community as a whole nor for any neighboring countries.
Russian Defense Minister Sergei Shoigu also said last week that the exercises are defensive in nature and aimed at ensuring security along their western borders, and Russia plans mass deployment of military aircraft as part of the drill.
"We are watching very closely to see how this exercise will unfold, what kind of troops and equipment move into Belarus, and how much of that leaves," said US Ambassador to Belarus Julie Fisher to a US Senate Foreign Relations Committee hearing.