Snake film coiled to strike
By Xu Fan | China Daily | Updated: 2021-08-11 08:08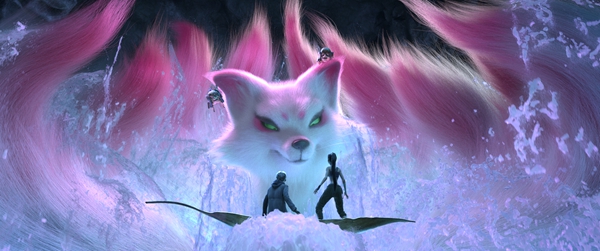 Sequel to legendary adventure tale sees animated characters enthrall audiences, Xu Fan reports.
When director Amp Wong was a teenager, he was an avid viewer of the fantasy TV series The Legend of the White Snake, also known as New legend of Madame White Snake, a 1992 smash hit adapted from one of China's best known mythological romances. Recently, Wong, who has worked in the animation industry for around two decades, has revisited this nostalgic chapter in his adolescence in a novel and visually arresting way.
His latest directorial effort, White Snake 2: The Tribulation of Green Snake, opened across theaters on July 23.
As the sequel of the 2019 film White Snake, the 131-minute fantasy epic has been sitting third in China's box-office rankings since July 30.
Receiving widespread acclaim online, exemplified by 7.8 points out of 10 on the popular review site Douban, the first installment of White Snake was one of the 32 movies in contention for the best animated feature gong at the Academy Awards in 2019.
"The franchise idea was formed around five years ago," says Wong. "After a lot of discussion, we selected the classic tale as a new subject, as we believe such an enduring romance, which has evolved over 1,000 years, must have a unique charm."
Dating back to a snake demon's fable in the Tang Dynasty (618-907), the tale about the love between the eponymous female snake spirit and a human male was formed in author Feng Menglong's novella collection Jingshi Tongyan (Stories to Caution the World) during the Ming Dynasty (1368-1644).