Virus testing must not be breach in defenses: China Daily editorial
chinadaily.com.cn | Updated: 2021-08-11 20:09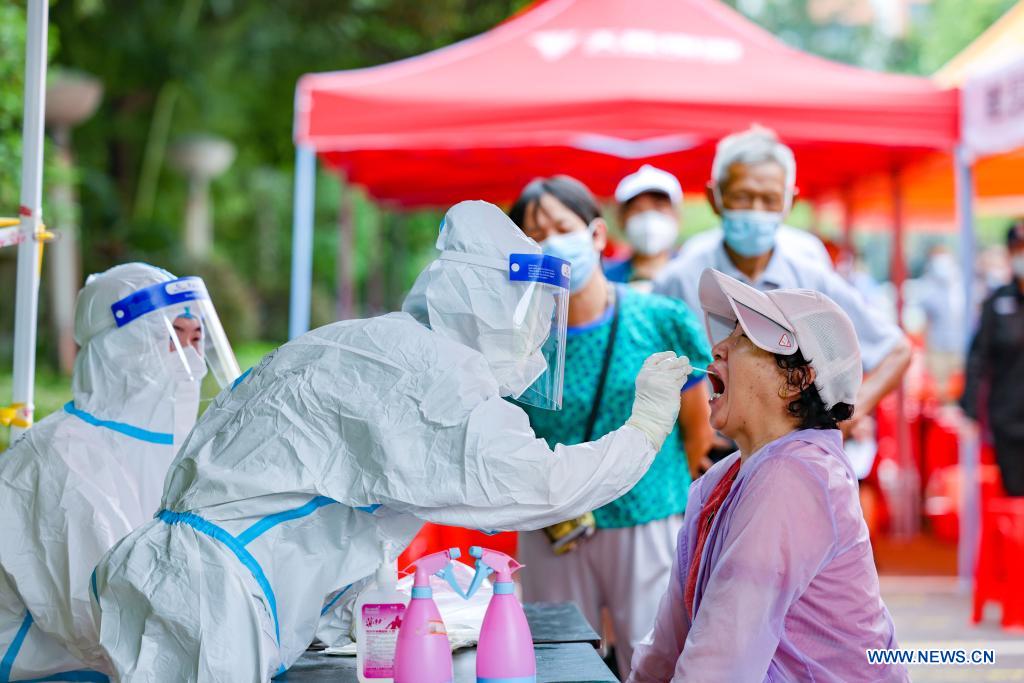 Thirty-seven residents were infected with the novel coronavirus during the process of getting a nucleic acid test in Yangzhou, Jiangsu province, on July 29. What a ridiculous and tragic incident! It bespeaks how disorganized the testing was.
The same thing happened to a 2-year-old boy who was infected with the virus while in a line for a nucleic acid test in Nanjing, capital of Jiangsu.
Nucleic acid tests are organized for all residents of a particular neighborhood, a district or even an entire city with a view to screening for possible infected patients or asymptomatic virus carriers when cases of COVID-19 are detected.
It is quite possible for those who have already been infected with the virus to be waiting to have their throat or nasal swab collected by nurses. It should therefore go without saying that measures must be taken to prevent virus carriers from spreading the virus to others when organizing such a test. When hundreds or even thousands of people gather together without keeping a safe distance from each other and proper hygiene procedures are not adhered to, it certainly offers an opportunity for the virus to infect as many people as it can.
Those local officials who have organized such testing without taking into consideration the risk of people carrying the virus passing it on to others during the testing should be held accountable and get their due punishment.
Having as many residents as possible get a nucleic acid test is absolutely imperative for detecting virus carriers and bringing the epidemic under control as early as possible.
Yet it should be a case of less haste, more speed.
The Delta variant is known to be highly transmissible, which has redefined close contacts of the infected. Those who have stayed in the same venue or even the same building with a person who carries the virus are designated as their close contacts and must be quarantined for 14 days before being confirmed as free from the virus.
As such, local governments should organize the nucleic acid testing in such a manner that the risk of virus carriers passing it to others is minimized to the greatest extent possible, while at the same time, the testing must be conducted as quickly as possible so that the virus carriers can be detected as early as possible.
In some localities, medical workers go down to neighborhoods to collect throat swabs building by building, and residents can stay at home waiting their turn, which has greatly reduced the chances of virus carriers spreading the virus to others.
What has happened in Yangzhou and Nanjing should serve as a reminder that details make the difference. Importance must be attached to every link in the fight against the pandemic to try and ensure there is no loophole the virus can exploit.