Rules push tutoring firms to plan better future
By CHENG YU | China Daily | Updated: 2021-08-25 09:44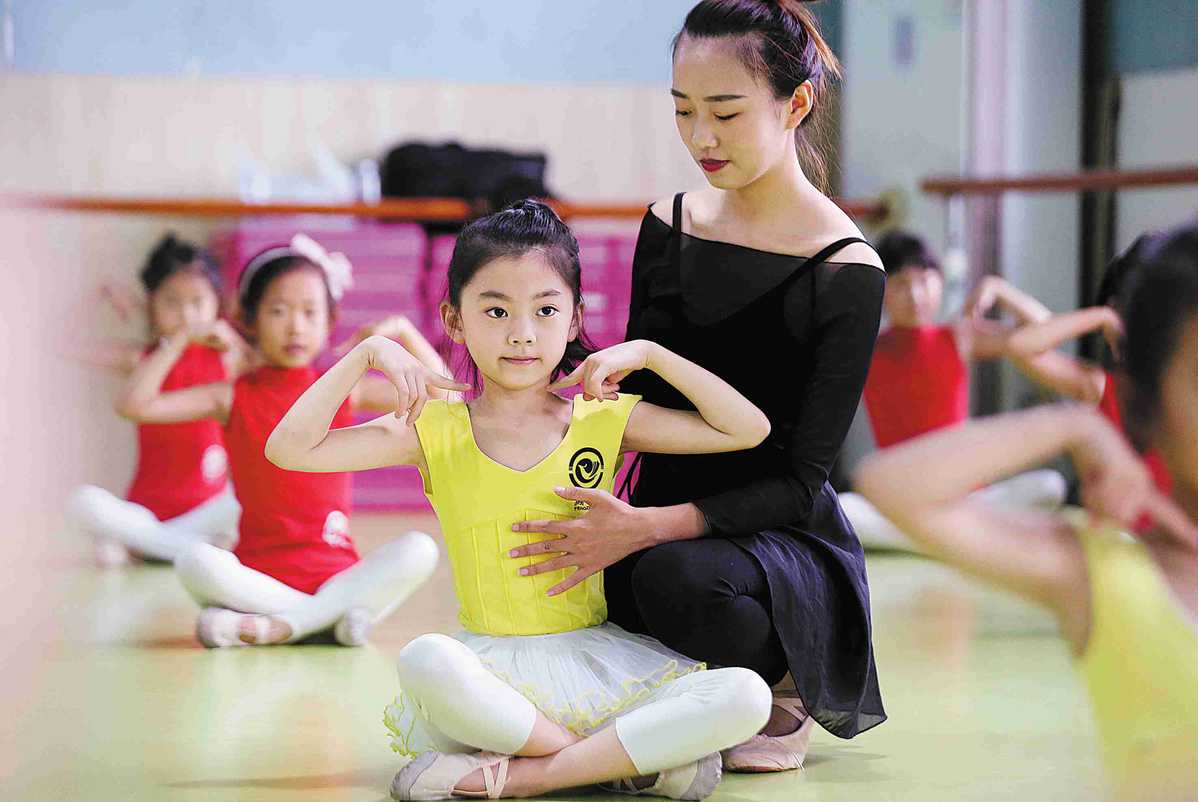 Guidelines to help nurture more well-rounded pupils nationwide
"My son's generation is definitely enduring neijuan, and therefore involves us parents," said Dara Hu, a 41-year-old worker at a foreign enterprise in Beijing. Neijuan, or "internal competition", is a recently created popular buzzword suggesting being stuck in an emotionally and physically draining rat race.
Another thing Hu has been paying close attention to these days, besides her work, is any policy change to the after-school tutoring sector, be it hearsay or news, so that she can make adjustments in a timely manner for her 6th grade son who now studies in a top primary school in Haidian district, Beijing.
"I am not going to let my child stay at home doing nothing, as after-school time is too precious to be wasted. Private family tutoring, art training, physical fitness training and whatever else exists, I will still look and pay for such time for my son," she said.
Larger-than-expected demand from millions of Chinese parents like Hu is perhaps the last ray of hope for the multibillion-dollar after-school education market in China, which has been desperately exploring new ways to survive and thrive again in the aftermath of a guideline to the sector in late July to reform itself.
Therefore, some 4.12 million businesses related to the after-school education sector-including startups, partnerships and listed companies-have put themselves on the path of a quick course correction to sustain their pursuit of billions of yuan in annual profits and double-digit annual growth, as well as align themselves with national goals.
According to the new guideline by the general offices of the Communist Party of China Central Committee and the State Council, China's Cabinet, businesses offering curriculum classes on weekends and holidays are only permitted to provide tutoring on weekdays with a limited number of hours, and they are not allowed to provide such services at any time during summer and winter breaks.
But a more noticeable rule is that all institutions offering tutoring based on school curricula will be registered as nonprofit organizations, which according to industry insiders, will force businesses that naturally pursue profits, toward some non-curriculum education business endeavors.
"The new guideline is just a starting point. We expect that K-9-or kindergarten to 9th grade-after-school tutoring will embrace a long period of supervision in both business development and capitalization," said Jiang Ya and Feng Chongguang, analysts at CITIC Securities.
A supplementary guideline issued by the Ministry of Education focused on the nine years of compulsory education before high school-from elementary to middle school. School curriculum refers to Chinese, mathematics, foreign languages (English, Japanese and Russian), ethics, chemistry, history, geography, physics and biology.
To understand the current tumult in the country's education sector and its implications for the economy, it is necessary to realize that China-the world's most populous nation-has a culture that highly values college entrance exams as a ticket to a better life. A good college, in the minds of many of China's "tiger moms", could be a path to prosperity for their children.
That's also why the after-school tutoring market has been booming in recent years as it is seen as a way to help children get better grades in a highly competitive society.
Industry insiders believe that it is also a key driver of businesses even after the crackdown, as the country won't allow its education market to focus on grades only-a sign that the nation is trying to promote other evaluation points, including creativity and artistic skills.
Zuoyebang, a leading K-12 online education startup that has a market valuation of around $11 billion, announced recently that its new products will focus on coding, art and oratory skills.
Yuanfudao, another online education startup, launched its latest science education product recently, which marks another key transformation direction for education firms-STEAM education. STEAM refers to science, technology, engineering, arts and mathematics.
Literally translated as Pumpkin Science, the latest product enables young students to do hands-on science exploration with interactive artificial intelligence content. Ma Bin, head of Pumpkin Science, said that the biggest aim for such products is to empower kids to explore knowledge themselves.
"From some perspectives, if these after-school tutoring platforms can turn toward non-curriculum education, they can give full play to their advantages," said Yuan Bixia, deputy researcher at the National Institute of Education Sciences.
Technologies-the internet, mobile apps, big data, artificial intelligence and 5G-were incorporated innovatively and imaginatively in this endeavor, spawning a whole new sector called edtech (short for educational technology) that gave birth to iconic startups, which went on to raise billions of dollars via IPOs, private equity deals or venture capital.