HK passes bill to charge people for waste disposal
By William Xu | chinadaily.com.cn | Updated: 2021-08-26 15:25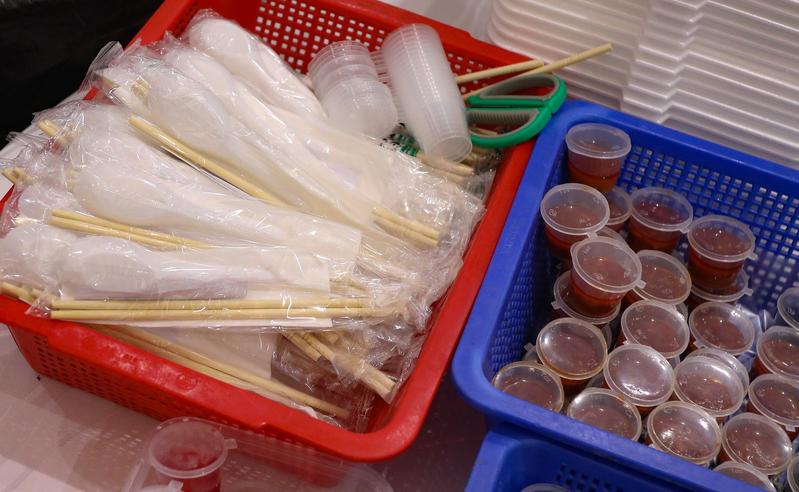 The Hong Kong Legislative Council on Thursday passed a bill to charge people for their waste disposal, with a minimum 18-month grace period.
The Waste Disposal (Charging for Municipal Solid Waste) (Amendment) Bill 2018, tabled in November 2018, was approved by a vote of 37 to 1.
According to the legislation, under the principle of "polluter pays", people can be charged through two ways - namely charging by designated garbage bags and charging by weight through "gate fees".
The bags, which come in nine sizes, priced from HK$0.3 to HK$11 apiece, are mainly for use in residential as well as commercial and industrial buildings, village homes, and street-level shops. They will initially be distributed for free to the public, according to the Secretary for the Environment Wong Kam-sing.
Apart from that, the government will arrange for no-charge waste collection service for the catering sector at the initial stage.
A weight-based "gate fee" will be charged for waste in irregular shapes, collected by private waste collectors via waste vehicles.
After the passage of the bill, there will be a preparatory period of 18 months as a basic arrangement for the government and members of the public to get ready for the implementation of charging for waste, Wong said.
The government will review the situation and then decide later when to enact the law, he added.
Regina Ip agreed that the preparatory period is necessary as grassroots residents and the catering sector have concerns about charging for waste and the government needs to work harder on promoting the bill, as well as on public education to enhance public awareness in waste reduction.
In a statement on Thursday, the spokesperson for the government welcomed the passage, saying it marked a new era for Hong Kong's waste reduction.
The promotion and implementation of charging for waste is a challenging task that requires the collaboration of various trades and the public, the spokesperson said.
The government will continue to add more resources to enhance waste reduction and recycling in the community, as well as establish a field team to provide support and assistance to various sectors and different communities, the spokesperson said.
In a statement, Friends of Earth, an environmental protection organization in Hong Kong, welcomed the bill's passage but urged the government should set an implementation date without delay.