VR, AR to boom on metaverse, the new frontier
By FAN FEIFEI | China Daily | Updated: 2021-09-02 09:14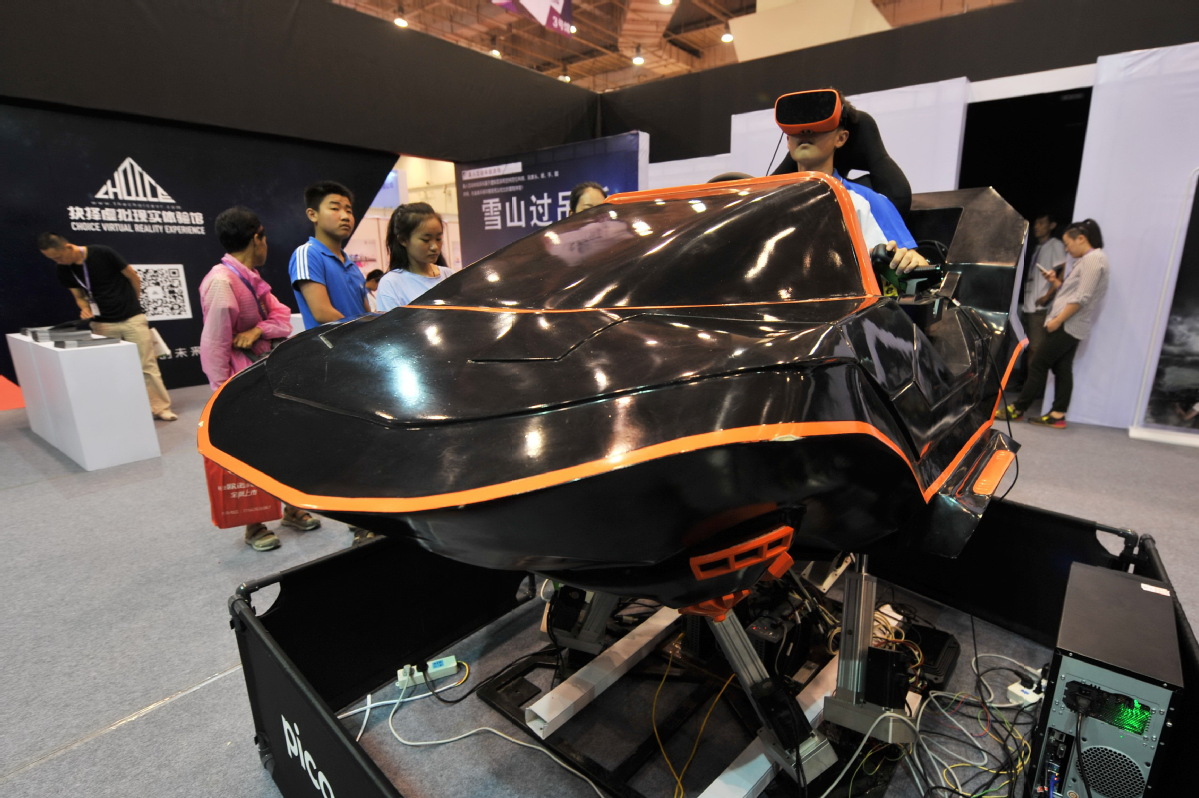 The industry of virtual reality and augmented reality is poised to witness robust growth as some internet giants are underlining the importance of building a metaverse, a tech buzzword for the next phase of the internet where the physical world combines with the virtual, industry insiders said.
Both VR and AR technologies are vital components of metaverse. Experts noted that more efforts should be made to improve the VR-related hardware and equipment, and strengthen content production, so as to cut the costs of research and development as well as build a complete VR ecosystem.
Chinese tech giant ByteDance, the owner of popular short video-sharing app TikTok, made its first foray into VR by acquiring Pico, a Chinese VR headset maker.
"Pico's comprehensive suite of software and hardware technologies, as well as the talent and deep expertise of the team, will support both our entry into the VR space and long-term investment in this emerging field. We are optimistic about the future of VR and its alignment with our mission," a Byte-Dance spokesperson said in a statement on Tuesday.
The Beijing-headquartered company did not disclose the size of the deal. Pico said in a letter to its staff members that it will be merged into ByteDance's VR-related business. Henceforth, it will invest more in product development and developer ecosystem.
Founded in 2015, Pico emerged as the world's third-largest VR headset maker in the first quarter of this year, followed by Facebook's Oculus and Chinese company DPVR, according to global market consultancy IDC.
The company completed its B and B+ rounds of funding in March, raising 435 million yuan ($67.3 million), and released a new generation of VR all-in-one machine, the Pico Neo 3, in May.
ByteDance is not the first technology giant that has acquired a VR startup. In 2014, social media titan Facebook purchased VR gaming company Oculus for about $2 billion. Other companies have jumped into the VR market. For instance, Apple Inc bought VR company NextVR last year.
According to IDC, global VR products will grow by about 46.2 percent year-on-year this year, and the compound growth rate from 2020 to 2024 will be about 48 percent. In 2025, global AR equipment shipments will reach 24.4 million units.
Lin Zhi, chief analyst at market consultancy Wit Display, said as an internet content platform, Byte-Dance boasts a large user base, and it is trying to diversify its business, obtain new data flow and get a foothold in VR segment through the acquisition.
Claire Zhao, an analyst at IDC, said several internet-based companies have forayed into the VR segment, which has broad application prospects in gaming, online social networking and fitness.
"The development of 5G will have positive impacts on the VR and AR sectors, especially in education, healthcare, entertainment and telecommuting. We still feel optimistic about the future of VR and AR. The compound annual growth rate of China's VR and AR market over the next five years is expected to be 67.5 percent, but it will take some time to be widely accepted by the public," she said.
However, currently most of the VR hardware manufacturers are startups with insufficient capital, and hence have run into difficulties in content creation, said Zhao.
Zhao added that the costs of the whole industry chain are expected to be cut with more VR devices shipped in the future.