Floods kill scores in Northeast
By MINLU ZHANG in New York | China Daily Global | Updated: 2021-09-03 09:10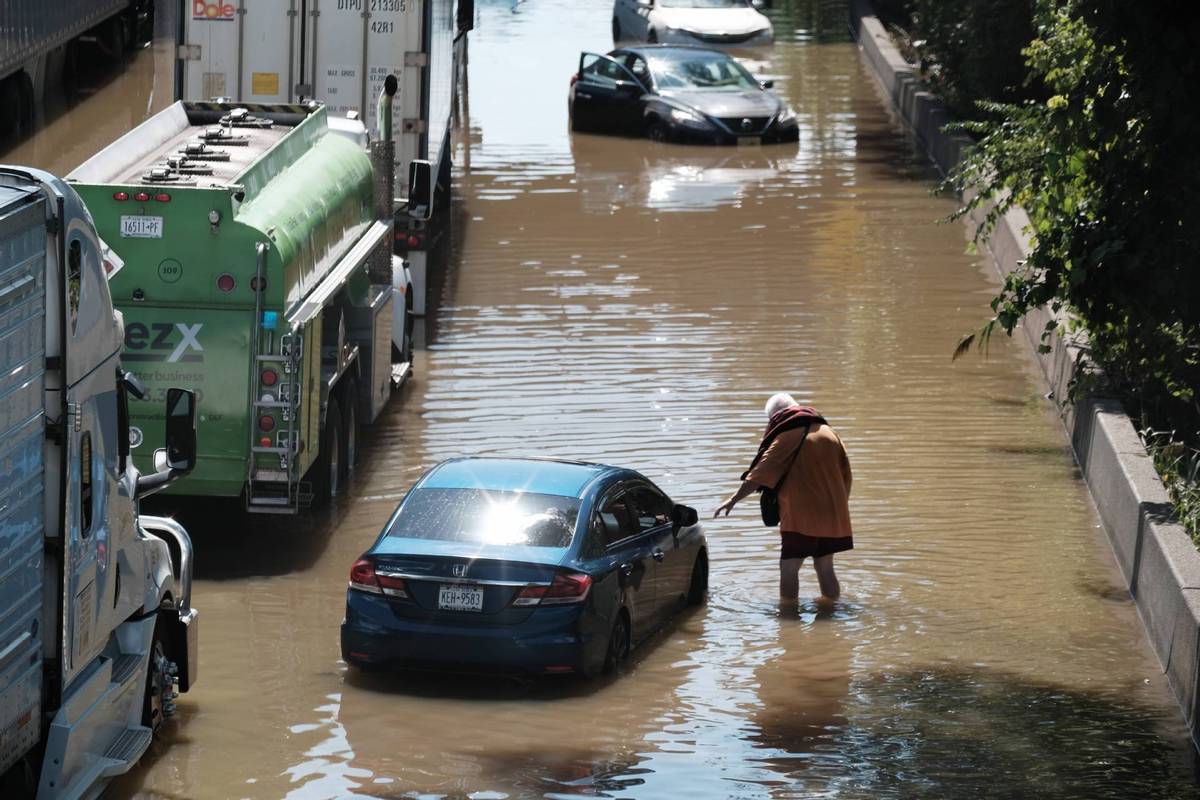 More than 40 people died in their cars and homes, mostly by drowning, from remnants of Hurricane Ida in New York, New Jersey and Pennsylvania as of Thursday evening, officials said, 11 of them, including a 2-year-old boy and his parents, in flooded basements in New York City.
The Associated Press reported a death toll of 46 as of late Thursday.
In New Jersey, Governor Phil Murphy confirmed 23 deaths in his state Thursday afternoon. The majority of the deaths were people who got caught in their vehicles by flooding and were overtaken by the water, he said. In southern New Jersey, tornadoes tore through homes, farms and trees.
At least 12 people were killed by floodwaters in New York City, Mayor Bill de Blasio said Thursday, including one in a car and the 11 found in basement apartments in the borough of Queens.
Five deaths were reported in Pennsylvania, including one hit by a falling tree.
In Connecticut, a state police sergeant died when his car was swept away by floodwaters.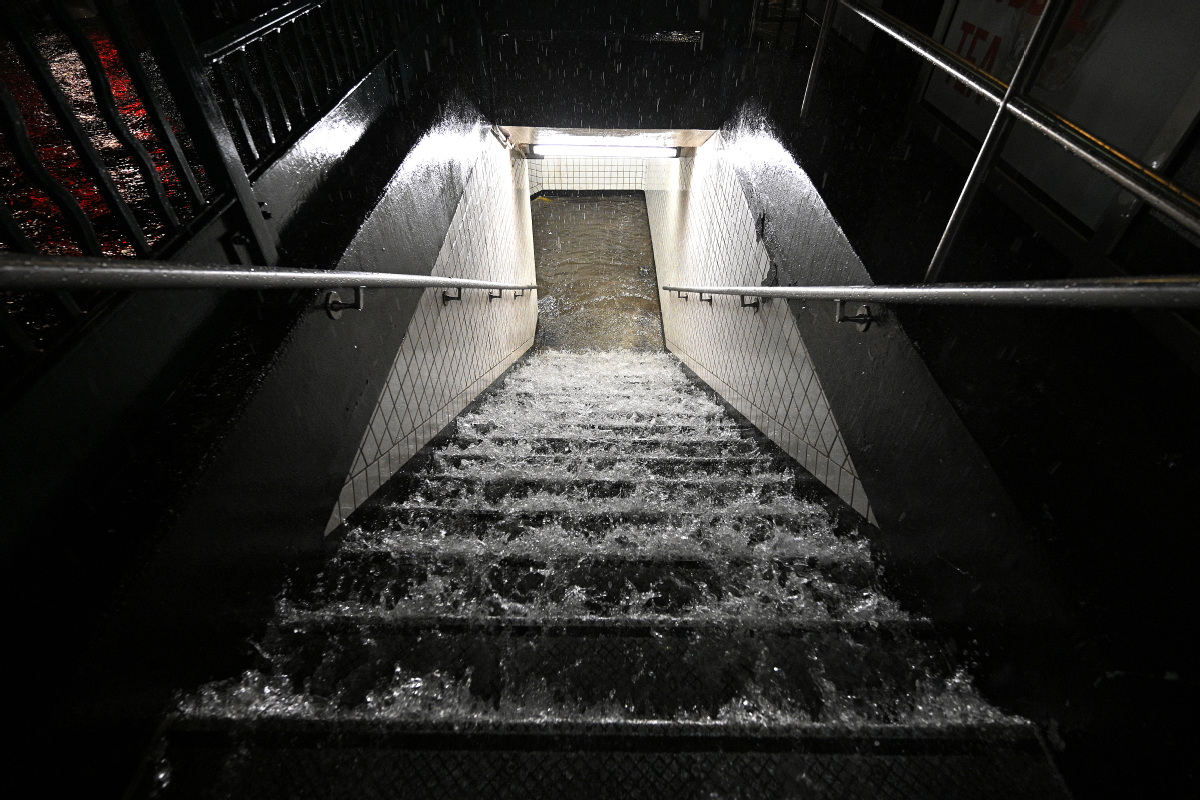 The storm hit from Maryland to Connecticut early Wednesday night. More than half a foot of rain fell in just a few hours in New York City, turning streets into rivers, shutting down most subway and train lines with hundreds of passengers on them until they were rescued and causing power outages for thousands of customers.
The subway lines remained at least partly suspended Thursday, as was commuter rail service across the region.
Liberty International Airport in Newark, New Jersey, reopened Thursday after close to 400 flights had been canceled.
The National Weather Service recorded 3.15 inches of rain in Manhattan's Central Park in an hour, the highest amount on record, far surpassing the record 1.94 inches that Tropical Storm Henri dumped last month.
The rain was so heavy in New York that for the first time the Weather Service declared a flash flood emergency. It was later downgraded, and much of the area was still under a flood warning early Thursday.
The governors of New York, New Jersey and Connecticut declared states of emergency. President Joe Biden said Thursday that he has been in touch with the governors, and that federal emergency officials were on the ground to help.
"My message to everyone affected is: We're all in this together," Biden said. "The nation is here to help. That's the message I've been making clear to the mayors, governors, energy and utility leaders."
Video footage also showed tornadoes in Pennsylvania and Maryland.
More than 200,000 customers were still without power on Thursday, mostly in Pennsylvania, New Jersey and New York, according to PowerOutage.US, which tracks outages.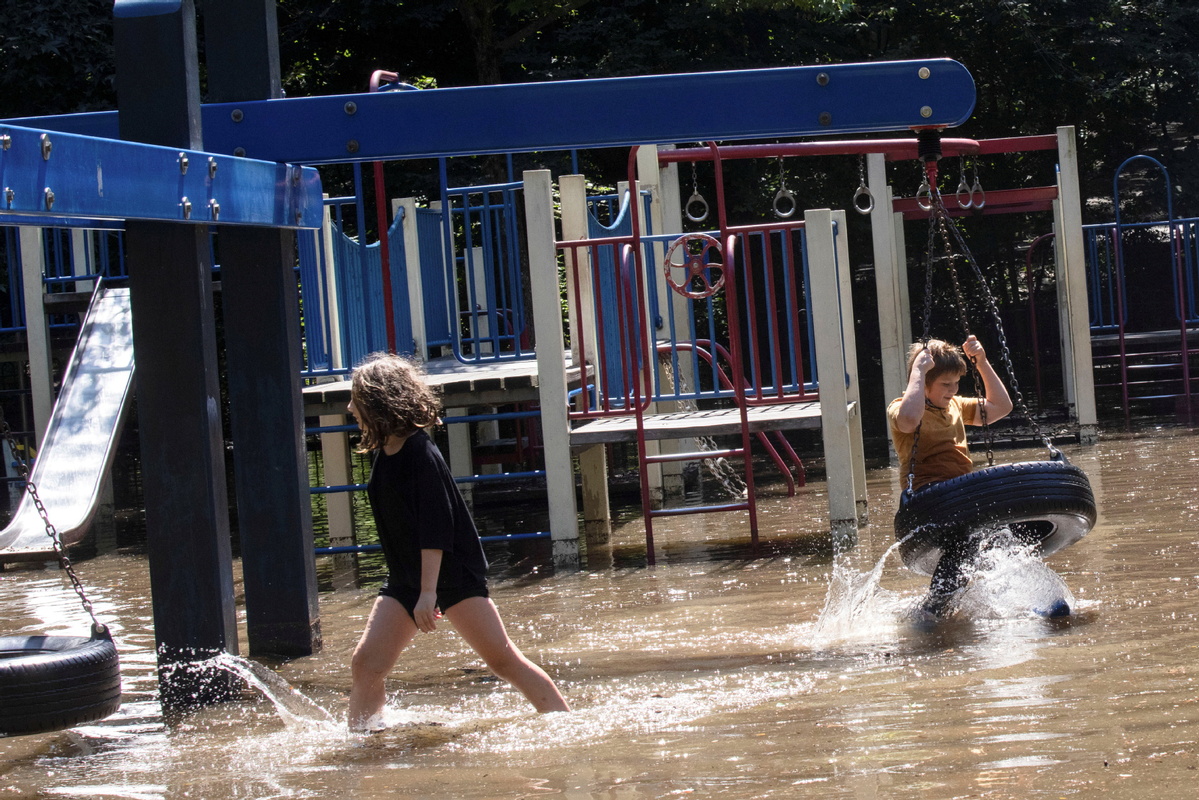 The National Hurricane Center had warned since Tuesday of the potential for "significant and life-threatening flash flooding" and major river flooding in the mid-Atlantic region and New England.
New York Governor Kathy Hochul and de Blasio said the storm's strength took them by surprise.
"We did not know that between 8:50 and 9:50 pm last night, that the heavens would literally open up and bring Niagara Falls level of water to the streets of New York," said Hochul, who took office on Aug 24.
De Blasio said New York had very little warning about the ferocity of the storm, that throughout most of Wednesday's forecasts showed a manageable 3 to 6 inches of rain for the entire day.
"I think now we understand that every attempt at projection, bluntly, is failing us," he said at a news conference Thursday. "We're getting from the very best experts' projections that then are made a mockery of in a matter of minutes."
The heavy rain shouldn't have caught New York completely by surprise, said a spokesperson for the National Oceanic and Atmospheric Administration. The agency's advisory at 5 pm on Tuesday warned of extreme rain.
"Significant and life-threatening flash flooding is possible from the Mid-Atlantic into southern New England, especially across highly urbanized metropolitan areas and areas of steep terrain," it said.
In Louisiana, Ida, the fifth-strongest storm to hit the US mainland, made landfall Sunday in the southeastern part of the state as a Category 4 storm with winds topping 150 mph.