Data sharing crucial to biodiversity protection, food security
Share - WeChat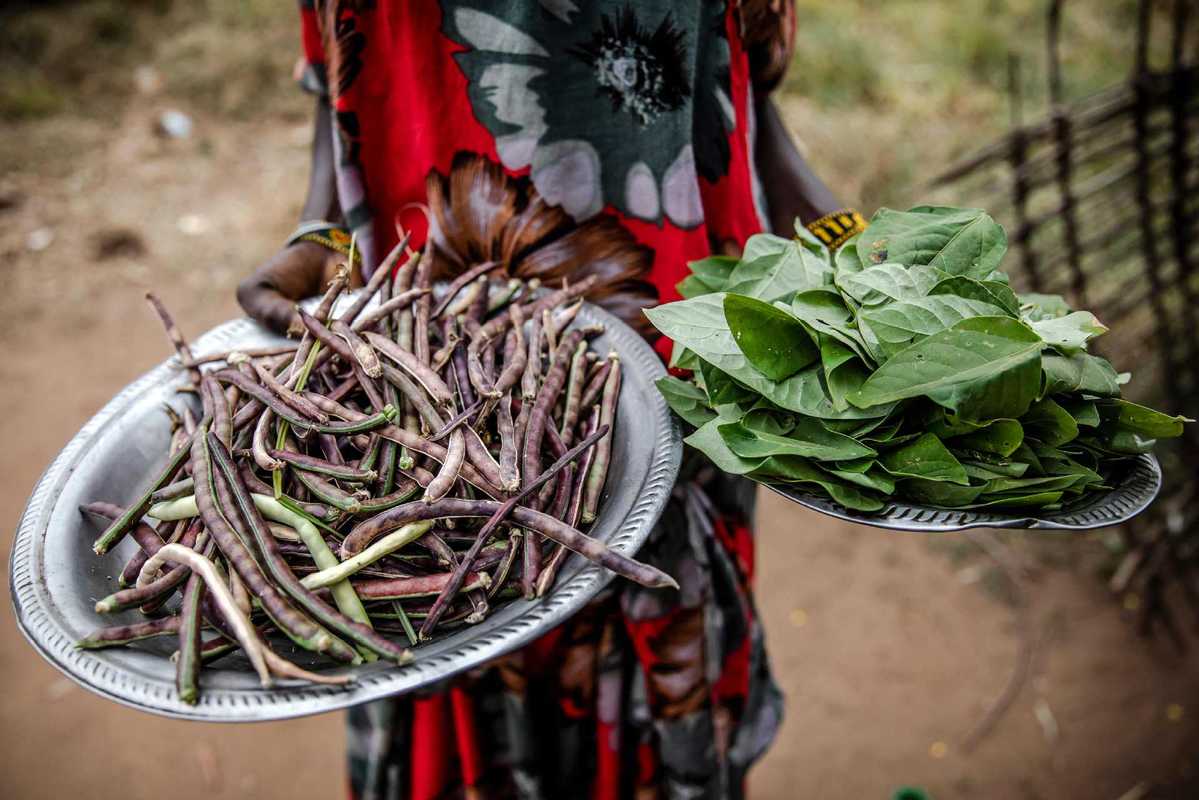 The United Nations Food Systems Summit, to be held on Sept 23, and the 15th meeting of the UN Convention on Biological Diversity, which is scheduled for Oct 11-24, are closely related and deserve particular attention.
Biodiversity is the variety of life at the genetic, species and ecosystem levels. These three levels work together to create the complexity of life on Earth.
Biodiversity is closely related to food security, nutrition and high-quality products of geographical indication-products that possess qualities or a reputation due to their specific geographical origin-and is essential to human survival and sustainable development.
Genetic and species diversity plays a crucial role in human nutrition, as it ensures a nutritious variety of food. Ecosystem diversity, on the other hand, provides a fundamental guarantee for human production and life.
However, due to unsustainable production and lifestyles, agricultural production has taken a heavy toll on ecosystems, increasing environmental vulnerabilities. Agriculture accounts, on average, for 70 percent of global freshwater withdrawals and is responsible for 60 percent of biodiversity loss. Food systems account for more than one-third of global greenhouse gas emissions, exacerbating climate change globally.
Therefore, agriculture both contributes to climate change and is adversely affected by it. Globally, many precious eco-geographical environments that deliver high-quality geographical-indication products are on the verge of collapse.
It's also worth noting that the popular fast-food culture of modern society and continuous homogenization of food have exerted a heavy toll on human health. For instance, there are tens of thousands of edible plant species on Earth that are available for cultivation, yet we consume just a tiny fraction of that.
Today, human beings eat fewer than 200 plant species, among which a mere nine plants account for more than 70 percent of the total yield. Severe malnutrition caused by lack of food variety has become a leading cause of child illness and mortality, especially stunted development.
High-quality geographical-indication products only exist in unique ecosystems, most of which are the result of the rare survival of hundreds or even thousands of years of natural selection.
The protection of such ecosystems and products should be a cross-sectoral issue on the agenda of the upcoming UN Food Systems Summit and the UN Biodiversity Conference. Overall planning should be mapped out from all aspects of ecosystem protection and from all links in the food system, including seed origin, production, harvest, distribution, trade and consumption.
Regrettably, we are short of data that could help us make better and more scientific decisions. The UN's Sustainable Development Goals consist of 17 goals, 169 targets and more than 200 indicators, nearly 40 percent of which have neither methods nor data.
Evidently, a lack of methods and data has become a huge bottleneck to achieving the UN's 2030 Agenda for Sustainable Development, especially for developing nations. The international community should reach a consensus and create common principles on this most-watched global issue.
Action must be taken in four areas.
First, in order to study the impact of climate change and ecological and environmental deterioration on food security and protection of the eco-geographical environment for high-quality geographical-indication products, we need to carry out a complete inventory and strengthen monitoring, develop a thematic database, and enhance the capability to continuously acquire and analyze accurate, dynamic and updated data and information for decision-making.
Second, to promote the open exchange and sharing of data, we need to study relevant policies, legislation and mechanisms. In addition, we must bolster cooperation at various levels, including global, regional, national and interdepartmental, to promote scientific data aggregation, cultivate data-sharing mechanisms and promote capacity building in data mining and extraction, development and applications, so as to provide more public goods for global governance on eco-environment and food security.
Third, we need to encourage scientific research departments to beef up cooperation with international organizations to collect, distribute and promote cases that have demonstrated good ideas, knowledge, technologies and best practices on biodiversity conservation and protection of the eco-geographical environment for high-quality geographical-indication products.
For instance, China's ecological governance and long-term practices at the Saihanba forest farm in Hebei province and in the Kubuqi Desert in the Inner Mongolia autonomous region should be thoroughly studied, summarized and promoted. The same goes for the action plan launched by the Chinese Academy of Sciences for protecting the eco-geographical environment for high-quality geographical-indication products and sustainable development. We also should strengthen South-South cooperation of developing countries to establish a Belt and Road environment and ecology database.
Finally, we need to strengthen ecological literacy in every part of society. We should intensify science popularization campaigns and education to advance understanding among people, especially young people, of the importance of biodiversity and the interconnections between high-quality geographical-indication products and high-quality life and good nutrition. This will help form social awareness of ecological protection and establish a favorable ecological culture.
Alongside the rapid development of biotechnology and information technology, the "space-air-ground" integrated monitoring of changes and development trends of biodiversity has become possible. Such a monitoring network will provide timely, highly accurate data and assist with decision-making through geographical information system and intelligent analysis.
Promotion and advertising via the internet and apps is likely to substantially enhance people's awareness of protecting biodiversity and the eco-geographical environment for high-quality geographical-indication products, so as to establish a new fashion by mobilizing everyone in society to contribute in realizing sustainable development.
The author is former deputy director-general of Food and Agriculture Organization of UN, and an academician of International Eurasian Academy of Sciences.