Economy still on track of steady recovery: China Daily editorial
chinadaily.com.cn | Updated: 2021-09-16 19:42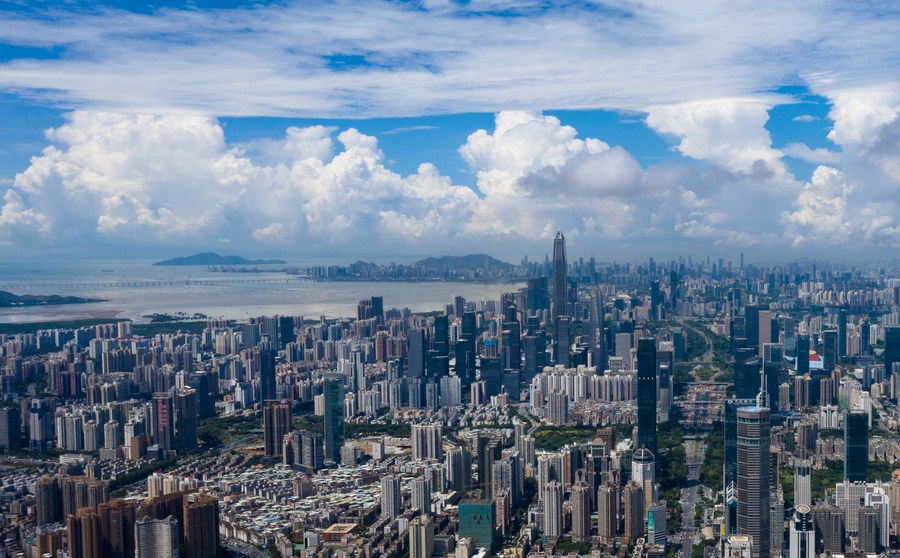 Despite the COVID-19 pandemic, China's economy remains on a steady recovery track, reflecting its resilience in the face of adversity, according to the latest economic data released by the National Bureau of Statistics on Wednesday.
Value-added industrial output, a key indicator of industrial activities, increased 5.3 percent year-on-year last month. This was down slightly from 6.4 percent in July. Yet the output of the high-tech manufacturing sector surged 18.3 percent year-on-year, accelerating by 2.7 percentage points compared with July, mainly as a result of the national push for industrial and technological upgrading.
This trend is even more evident in the eye-catching output increases in high-tech products such as new-energy vehicles, at 151.9 percent; industrial robots, at 57.4 percent; and integrated circuits, at 39.4 percent.
As the BlackRock Investment Institute said in a report last month: "China has embarked on a quality revolution by focusing on the quality of growth, not just the quantity", and "new technologies are poised to … level-up China's manufacturing sector to produce high-end electronics, hardware, and everything from next-generation locomotives to telecoms."
Moreover, the country's robust foreign trade, which expanded 23.7 percent year-on-year in the first eight months, and fixed-asset investment, which rose 8.9 percent in the same period, all bode well for China's economic recovery.
Yet a slowdown in the growth of retail sales indicates the road ahead for the economy is still not smooth, given the significant role private consumption plays in the economy.
Retail sales of consumer goods rose only 2.5 percent year-on-year in August, down markedly by 6 percentage points from July. NBS spokesman Fu Linghui attributed the lower growth rate to the sporadic outbreaks of locally transmitted COVID-19 cases, which have resulted in travel restrictions and lockdowns that have dented consumption, as well as the high base set 12 months ago.
Despite this, given that China has vaccinated nearly 80 percent of its population and largely contained the pandemic with effective prevention and control measures, life is expected to return to normal in the second half of the year, thus paving the way for the consumer market to rebound.
The confidence that consumption will continue to drive growth also comes from China's stable job market, which saw 9.38 million new jobs created in urban areas — or 85.3 percent of the government's annual target — in the first eight months.
That, along with China's swelling middle-income group, which already numbers more than 400 million people, should instill confidence that China's economy will continue to provide impetus for a global economic recovery.