US urged to get trade relations back on track
By LIU ZHIHUA | China Daily | Updated: 2021-09-17 07:01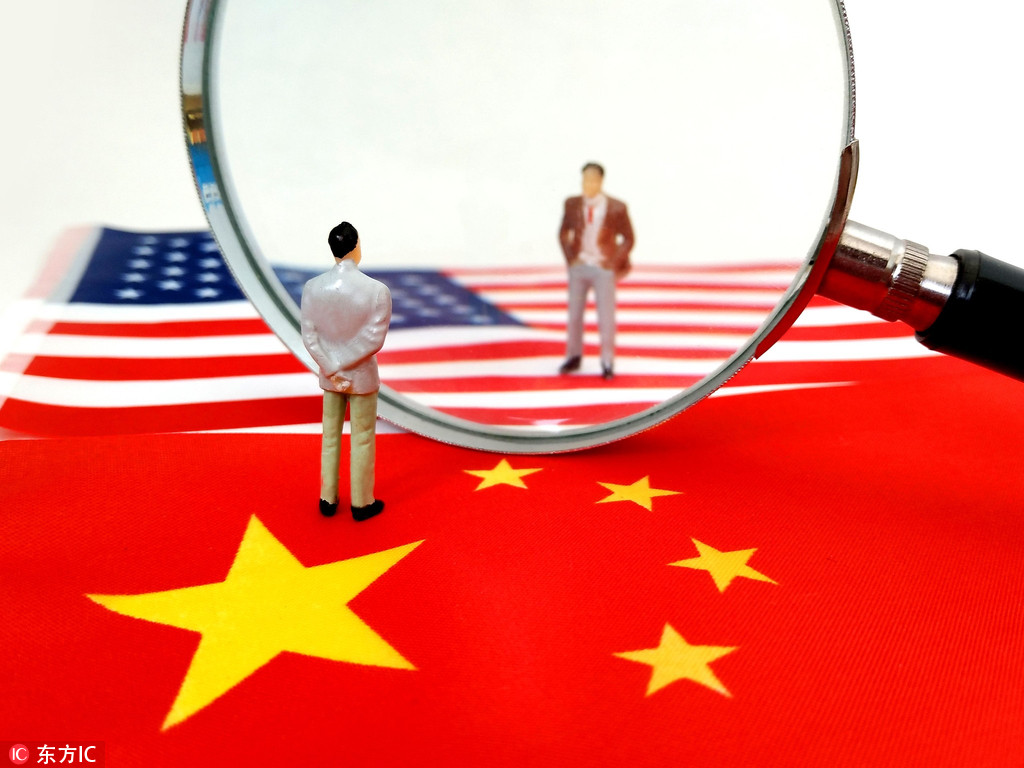 Expert: Beijing always willing to cooperate with Washington to deal with global issues
It is in the interests of China and the United States for their bilateral economic and trade relations to return to normal, because otherwise the outcomes will be negative for the two countries and the global economy, Chinese experts said on Thursday.
However, China will not compromise on the core interests of its people or disregard widely accepted multilateral trading rules, merely in exchange for the removal of US tariffs on Chinese imports, they said.
Their comments came after Shu Jueting, a spokeswoman for China's Ministry of Commerce, said at a regular news conference in Beijing on Thursday that trade and economic teams from China and the US have maintained communication.
"The ministry will earnestly follow through on the important consensus reached by the two countries' top leaders during their phone call (last week)," Shu said, referring to the conversation President Xi Jinping had with his US counterpart Joe Biden on Sep 10.
The two leaders had candid, in-depth and extensive strategic communication and exchanges on China-US relations and related issues of mutual interest, Xinhua News Agency reported.
When asked to comment on US media reports that the US government is considering an investigation that could lead to a new round of tariffs on Chinese goods, Shu said China believes that unilateralism and trade protectionism are never good for China, the US or the global economic recovery.
Zhang Yansheng, chief researcher at the China Center for International Economic Exchanges, said that US consumers ultimately pay for these tariffs, due to US demand for Chinese products and a lack of alternative sources.
People in the US who are opposed to the removal of US tariffs see them as a bargaining chip to get more advantages for the US, such as pressing China to make more concessions on issues including climate change and purchasing US Treasury bonds, Zhang added.
Ruan Zongze, executive vice-president of the China Institute of International Studies, said China-US economic and trade relations have been severely damaged in recent years, mainly because the US sees China more as a competitor and challenger rather than a partner.
China is always willing to join hands with the US to jointly deal with global challenges such as the pandemic and climate change, and it is incumbent on the US to take concrete actions to improve bilateral relations, he added.
Zhang said the nation only wants to develop itself so that the Chinese people can enjoy a better standard of living, and it doesn't want confrontation with the US, which will harm global trade, damage international industrial and supply chains and result in greater uncertainties.
Open violation
Imposing tariffs on Chinese goods under US domestic laws, such as Section 301 of its trade law, is an open violation of World Trade Organization rules advocating multilateralism, fairness and equality in international trade, and China will never concede to unfairness and hegemonism, or compromise on its core interests, he added.
The ministry also released the latest data on foreign direct investment into China, which surged 22.3 percent year-on-year to 758.05 billion yuan ($117.6 billion) during the first eight months.
Shu, the Commerce Ministry spokeswoman, said China will push for higher-level opening-up, and will provide broader market access, greater protection of legitimate interests and better public services for foreign investors.