Fair market practices sink roots deeper
By HE WEI in Shanghai | China Daily | Updated: 2021-09-23 06:58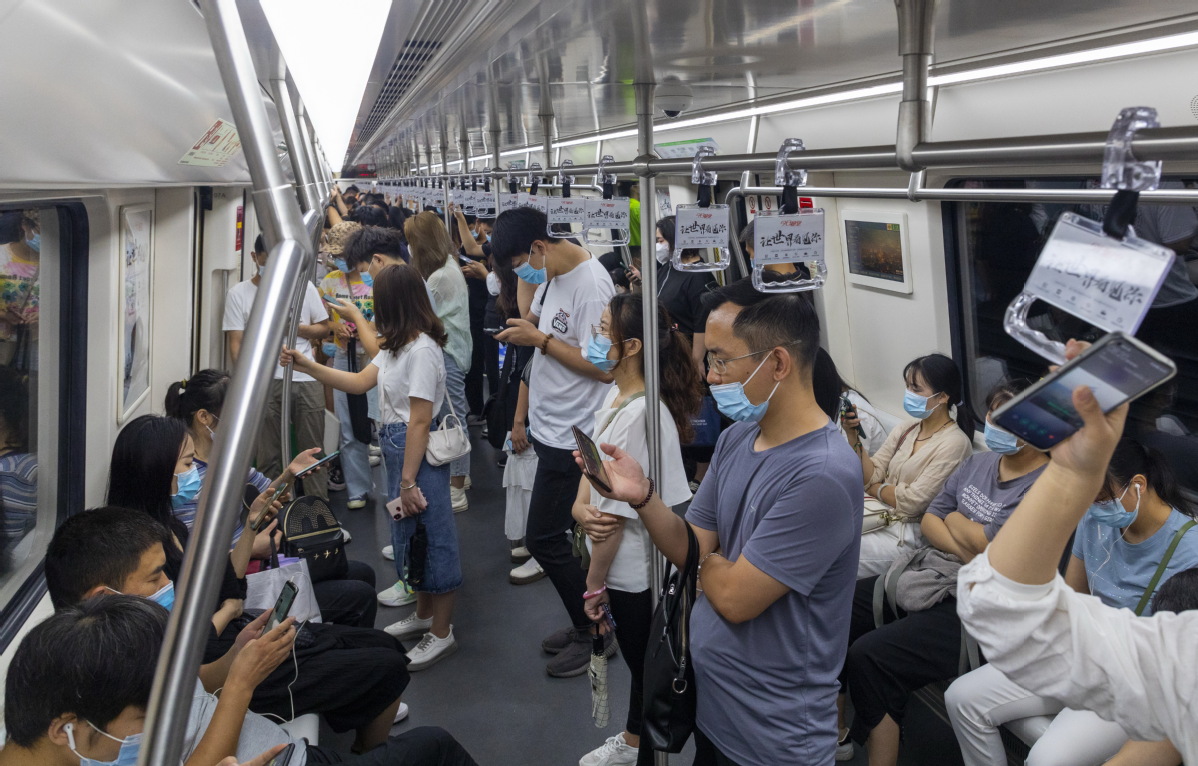 The users of WeChat, a popular messaging app in China, can now access links to Taobao, the country's leading e-commerce platform.
Until recently, major internet-based companies that are competitors in the marketplace, did not offer such links to rivals' platforms. Such restrictive practices did not help make the cyberspace an open, transparent and shared arena for all, experts said.
As China's antitrust regulations take effect, firms are initiating corrective measures to reform their monopolistic behavior. Last week, WeChat took the initiative to allow users to access third-party links among one-on-one dialogues, a vital step toward enhancing connectivity in the online sphere.
"The baseline for antitrust is to promote development opportunities for small and medium-sized enterprises," said Cao Zhongxiong, director of the New Economy Research Centre at the China Development Institute. "Internet is not an extravaganza for only the giants to party."
"From its birth, internet has been a decentralized infrastructure and should entail 'interconnectivity' by default," said Zhang Chenying, director of the Competition Law Center at Tsinghua University Law School.
Earlier this month, the Ministry of Industry and Information Technology asked leading internet companies to end their malpractice of blocking each other's links. For users, antitrust moves could also mean a broader music library, more merchants to choose from via e-commerce platforms, and a wider range of payment options, Zhang noted.
The move represents China's resolve to rein in monopolies and contain disorderly expansion of financial capital-one of the eight key tasks outlined in the Central Economic Work Conference in December last year. The annual conference sets the tone and course of economic development for the next year.
To further improve China's business environment, it is essential that the country give more play to a variety of market entities, emphasize the principle of fair competition through rule of law, and enhance supervision, said Zhang Gong, head of the State Administration for Market Regulation.
Sun Jin, a law professor at Wuhan University and an expert on competition law, said he believed enhanced supervision and antitrust measures do not deal a blow to certain industries or companies, but rather lay the ground for more solid growth.
"We should really view supervision from the lens of boosting development," Sun said. "Proper supervision can stimulate the internal driving force of enterprises in their compliance behaviors, and is conducive, in the long run, to the sustainable and healthy development of the economy."
Tsinghua's Zhang refuted a view that the campaign is a sort of crackdown on certain industries, or solely aims at reining in big-name companies.
"On the contrary, the healthy development of bigger enterprises can in turn boost the flow of factors of production, which, in the internet lexicon, goes to data," said Zhang. "Data deliver value only when they are in flow. So it's benefiting companies big and small, as well as consumers."
Curbing monopoly is also a common international practice, Zhang noted. "Examples abound, with the European Union imposing heavy fines on Google for three years in a row, and the United States doubling down on legislation and oversight on web giants."
Security should be upheld to ensure the effectiveness of antitrust endeavors, Cao said.