Future of Canada-China ties debated
By RENA LI in Toronto | chinadaily.com.cn | Updated: 2021-09-24 10:29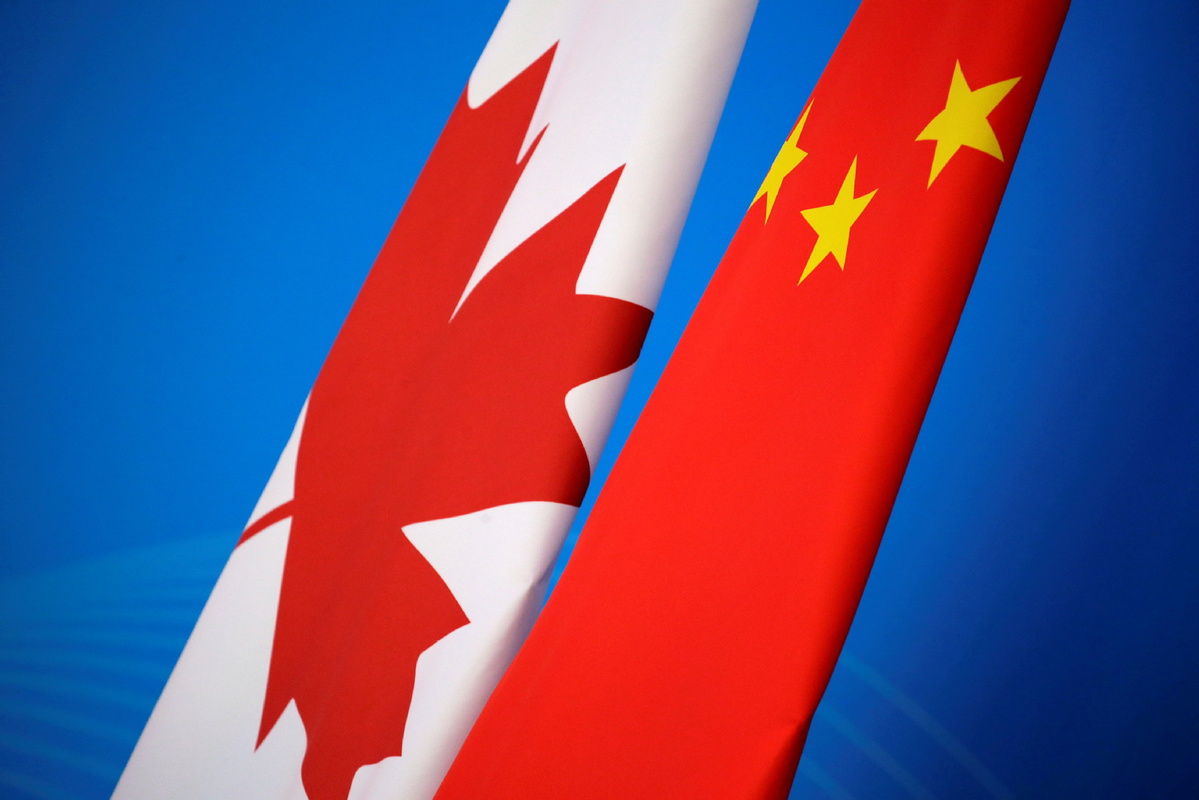 After five weeks of campaigning during a pandemic, Justin Trudeau returns to the prime minister's office but came up short in a bid for a wider majority.
Canada's federal election has presented an opportunity to reorient the country's foreign policy. During the election season, many foreign policy experts have criticized federal political parties and leaders for not devoting enough attention to foreign policy issues with so many challenges facing Canada.
Jonathan Paquin, professor of political science at Université Laval and research leader for the Great Powers project at the Network for Strategic Analysis, said Canadian leaders seem unable to articulate a coherent vision for the future.
"The fact that Canada has not issued a foreign policy white paper in a record 16 years — and this does not appear to bother our leaders — is telling."
Paquin said many of the challenges have come at Canada's expense over the last few years. For example, Canada had "a taste of China's medicine" to pay for the detention of Huawei Technologies Co Ltd Chief Financial Officer Meng Wanzhou, who was arrested by Canadian authorities at the request of the US in December 2018.
"But it is perhaps the behavior of our closest ally, the United States, that gave us the best sense of the difficulties ahead: Protectionist economic policies and rampant populism led observers to conclude that Canada is more alone than ever on the world stage," Paquin stated in an Aug 30 article titled "Breaking the Stalemate in Foreign Policy on The Institute for Peace & Diplomacy (IPD) website.
Talking about Canada's foreign policy after the elections, Zachary Paikin, a research fellow with The IPD, expects that Canada will not view China as a threat to the international order, but rather as a key interlocutor whose long-term contribution to multilateralism remains indispensable to resolving key global challenges.
"While sharp values-based criticism of China would persist, Canada's government would work explicitly to disentangle political disputes from the pursuit of deeper economic ties and would commit to investing in the development of an inclusive security architecture for the Asia-Pacific region," said Paikin.
He said that in the early 1970s, former prime minister Pierre Trudeau — the father of Justin Trudeau — then posed three options for Canada's future: maintain an ambiguous status quo; firmly anchor Canada within the American orbit; or foster the foundations of a more independent posture on the world stage.
"These three choices still largely apply today. However, none of them is cost-free. Overdependence on the US — and efforts to wean oneself off such overdependence — comes with both benefits and risks which must be weighed against one another," said Paikin.
With the election wrapped up, a cross-Canada campaign to FREE MENG WANZHOU held its postelection panel discussion on Wednesday, stating that "Meng Wanzhou should be released NOW!"
"The formation of a new government of Canada is a chance to change direction on the Meng Wanzhou file," observed Ken Stone, treasurer of the Hamilton Coalition to Stop the War. "It's an opportunity for the new government to acknowledge its grave error in arresting Meng, offer an apology to China, and release Meng at once."
Bianca Mugyenyi, director of Canadian Foreign Policy Institute, noted "There was precious little debate among the party leaders on foreign policy during this election. A key issue overlooked was Trudeau's response to Trump's political request to extradite Meng, which legitimates both Washington's unilateral sanctions against Iran and its bid to extend its legal authority over other sovereign jurisdictions. The new Canadian government should set as a priority the creation of an independent foreign policy for Canada."
"Justin Trudeau's arrest of Meng torpedoed 50 years of good relations between Canada and China, established by Justin's father, PM Pierre Trudeau," remarked Jonathan Dai, president of the Canada-China Council for Cooperation and Development. "Meng should be released to reset relations positively between Canada and China for the mutual benefit of both peoples."
Miguel Figueroa, president of the Canadian Peace Congress, stated that "the arrest of Meng was a vehicle for the US government to try to drag Canada into a new cold war with the People's Republic of China. A cold war with China would have very serious adverse political and economic consequences for Canadians, including the very real possibly of war. Meng should be immediately released by the incoming Canadian government."
Stephen Gowans, a foreign policy analyst and acclaimed Canadian writer, said he doesn't expect the new government to change its approach. "We've had an election, which is, this turned out to be a completely new title exercise in which nothing has changed, the government remains the same, the same players still operating within the same context. Personally, I foresee no change."