US could face a 'twindemic' of COVID-19, influenza this winter
By BELINDA ROBINSON in New York | China Daily Global | Updated: 2021-09-28 10:44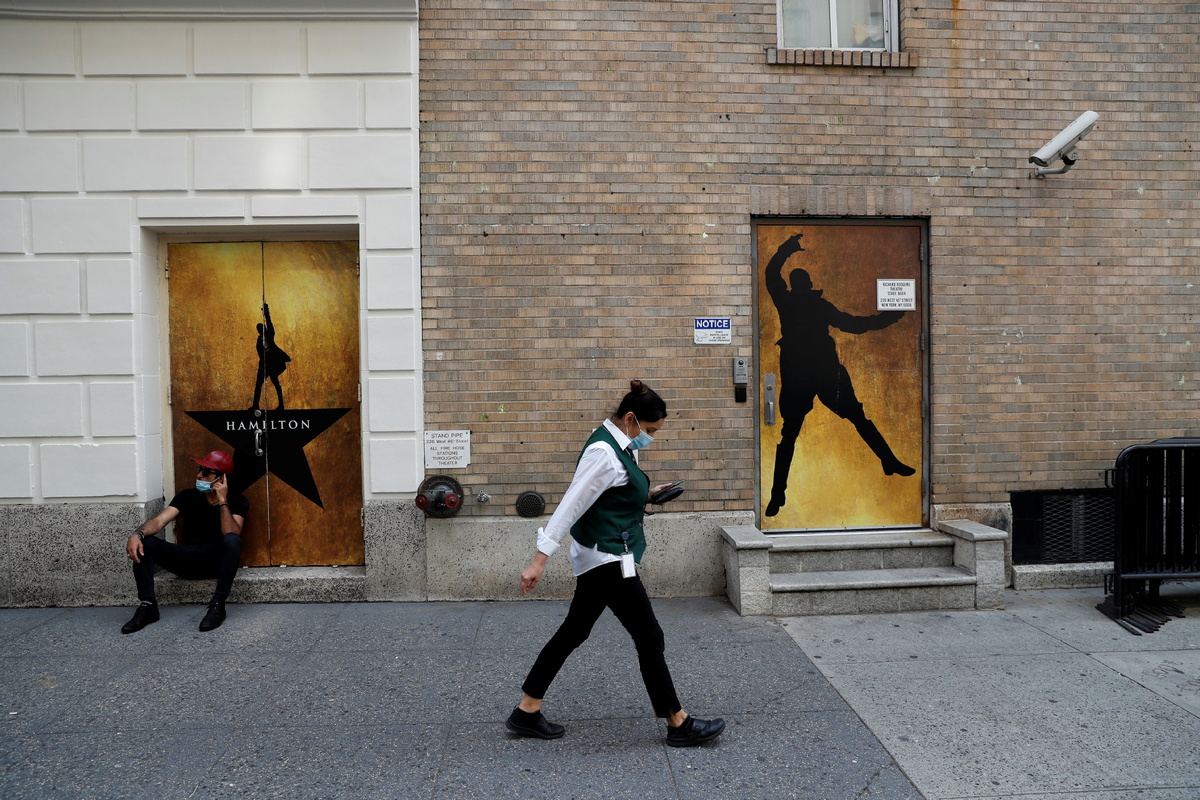 Doctors and public health experts warn that the coming flu season is on track to be worse than it was last year, and concern is growing that an influx of cases could further strain hospitals already burdened with COVID-19 cases due to the Delta variant.
The possibility of a so-called "twindemic" — a deluge of people becoming infected and hospitalized with COVID-19 cases and a surge of influenza cases at the same time — comes as growing numbers of adults return to work, and children go back to school.
Dr William Schaffner, professor of preventive medicine and infectious diseases at Vanderbilt University Medical Center in Nashville, Tennessee, told China Daily: "You couldn't possibly have less [cases of flu] than last year, which was the lowest year in memory because we were all sheltering at home, wearing masks, practicing good hand hygiene, not going out.
"Beyond anything else, children were at home from school and not even playing with each other. We're reversing all of that. And so there will be many more opportunities for flu to spread."
There were approximately 1,675 cases of influenza from Sept 28, 2020, to May 22, 2021, figures from the Centers for Disease Control and Prevention (CDC) showed.
According to the CDC website, in the 2018-2019 season, an estimated 35.5 million people got sick with influenza, with 490,600 hospitalizations and 34,200 deaths.
The CDC usually recommends that people get a flu shot by October. This year, they want people to take it as early as possible.
Flu shots and COVID-19 vaccines can be administered together. Those over age 65 should prioritize taking the shots, as they are most susceptible to catching both of the viruses, the CDC advises.
It is also possible for a person to catch the flu and coronavirus simultaneously.
Cases of the flu, a contagious respiratory disease, tend to impact the United States from October to May. The flu season peaks from December to February.
At least 9 million to 45 million people in the United States are infected by the flu per year on average, causing around 140,000 to 810,000 hospitalizations and 12,000 to 61,000 deaths, mainly in adults over the age of 65, the CDC found.
This year, the US has not seen many flu cases yet, the CDC said, but things could change quickly.
"So, given everybody now out and about are often unmasked, we're going to see some influenza this year. I cannot tell you how mild, moderate or severe it will be. But it will return," Schaffner said.
The flu shot provides about six months of protection. And if necessary, a third COVID-19 booster shot will offer protection against the Delta variant for those at high risk, the CDC says.
However, only 48 percent of adults took the flu shot in 2019 and early 2020 before the pandemic began in the US.
Despite a challenging winter ahead, Dr Anthony Fauci, director of the National Institute of Allergy and Infectious Diseases, believes that the US could get back to a "degree of normality" by spring 2022, if more of the 40 percent of unvaccinated Americans get the COVID-19 vaccine.
In the UK, Professor Sir John Bell, regius professor of medicine at Oxford University, said on Thursday that the virus could be like having a common cold by next year, as people's immunity is boosted by vaccines.
Dame Sarah Gilbert, the scientist behind the AstraZeneca vaccine, made a similar assertion.
Schaffner believes Sir Bell's prediction is "optimistic", and for now he disagrees.
He added that the biggest hurdle for the US in getting back to normalcy after the coronavirus pandemic is the difference in adoption of COVID-19 vaccines by populations throughout America.
He urged Americans to continue to be cautious and guard themselves against catching the flu and COVID-19 this winter.
"This virus is nastier than influenza, and I think it will obviously be part of our microbial environment, so we're going to have to cope with it," Schaffner said.
"But it will not diminish to the point of being like the common cold. It will continue to be a more serious, contentious virus."