Fresh-flavored Turkish delight
By YUAN SHENGGAO | CHINA DAILY | Updated: 2021-09-28 15:48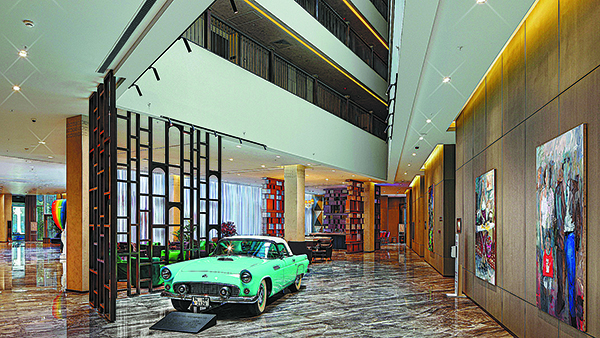 The Belt and Road Initiative has once again brought places along the ancient Silk Road trade routes to the attention of Chinese travelers. And the rich and fascinating history of Istanbul, which was a meeting place for East and West in olden days, has made it a destination with growing popularity for Chinese tourists.
Before the outbreak of the novel coronavirus, the two countries were cooperating in a bid to increase the number of visitors to 1 million a year, with a growing number of direct flights to the Turkish capital from various Chinese cities.
With hopes high that international business and leisure travel will quickly pick up as more people are vaccinated, Wanda Hotels& Resorts is opening its first internationally managed hotel-Wanda Vista Istanbul-this October in Turkey, an important milestone in the group's expansion into offshore management projects in the global market.
The first project to bring the Chinese Wanda Hotels & Resorts brand overseas, it was jointly developed and built with Mar Yapi Turizm A. S., a leading Turkish real estate developer. The project was officially signed in 2017 and both parties have made substantial progress since, including the global marketing and promotion of 320 Wanda Vista Residences, of which over 80 percent have been sold and are now in trial operation. The hotel's 127 guestrooms are all set to open their doors next month.