DPRK vows to improve people's lives
By ZHAO RUINAN | China Daily Global | Updated: 2021-10-12 09:36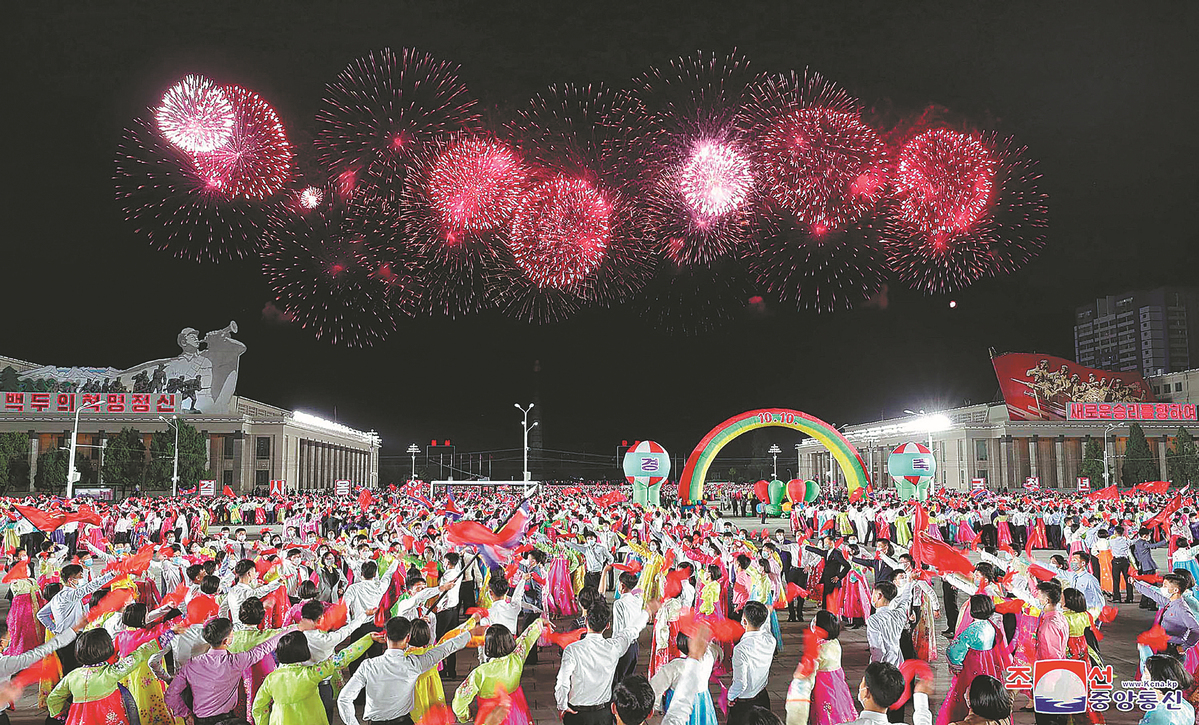 Kim Jong-un, top leader of the Democratic People's Republic of Korea, has stressed the need to improve people's living conditions in his speech marking the 76th anniversary of the founding of the country's ruling Workers' Party of Korea, according to state media Korean Central News Agency on Monday.
In his speech on Sunday, Kim affirmed the determination of the party to efficiently carry out the five-year plan to boost "the national economy and solving the people's food, clothing and housing problems".
The KCNA reported that Kim analyzed the "unprecedented difficulties" facing the DPRK and called for the party's single-minded unity in developing the state economy in face of the "grim situation".
"The only way for dynamically pushing forward the unprecedented crucial work despite grim situation is for the entire Party to get united," he said.
Officials should not wish for privilege and preferential treatment, and "should always consider whether their work infringe upon the interests of the people or cause trouble to the people", Kim added.
Art performances, galas and a fireworks show were held in the capital Pyongyang to celebrate the 76th anniversary on Sunday. But no large military parade, which are sometimes held on such occasions, was reported.
Internal unity
Observers said the rare speech appears aimed at tightening internal unity in the face of challenges caused by the coronavirus pandemic, said Yonhap News Agency on Monday.
Li Chengri, a researcher at the Chinese Academy of Social Sciences, said the speech emphasized domestic economic growth as Pyongyang's priority, which is in line with the five-year plan set forth at the 8th Congress of the Workers' Party of Korea in January.
"The plan set a very clear goal to address its food shortage in five years, which showed the party's political principle of putting its people first," Li said.
In addition, Li said being independent in economic development and building a unified ruling party are also Pyongyang's goals.
However, Kim did not address foreign policy or relations with the Republic of Korea or the United States in his speech.
But Pyongyang had restored inter-Korean communication lines with Seoul earlier this month, saying it could take further steps to improve bilateral relations if Seoul abandons its "double-dealing attitude" and "hostile viewpoint".
The DPRK has also repeatedly urged the US to drop its "hostile policy" before the two sides return to the negotiation table.
Agencies contributed to this story.