Baowu Steel moving ahead with mixed ownership restructuring
By WANG YING in Shanghai | China Daily | Updated: 2021-10-13 09:17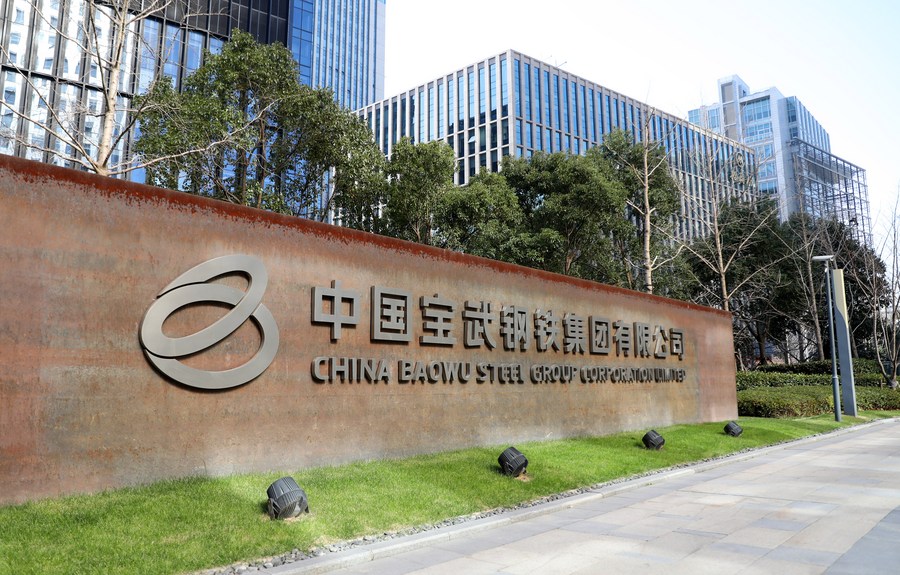 China Baowu Steel Group looks to raise the group's listed companies to 20 from 12 currently by 2025 as it moves ahead with mixed ownership reform, said a senior group executive on Tuesday.
Baowu handpicked and announced 21 projects to take part in mixed ownership reform on Tuesday in Shanghai, which is tasked with helping transform the group into a global steel industry leader and co-creating a high-quality steel ecosystem in years to come.
"Mixed ownership reform is the first step. Enterprises will further seek capital restructuring and even public listings after the completion of this step," said Lu Qiaoling, general manager of China Baowu's capital operation division and industrial finance development center.
Lu said the number of listed companies under China Baowu is projected to rise from the current 12 to 20 during the 14th Five-Year Plan period (2021-25), and all the new listed companies will be closely linked to the carbon neutrality industrial chain.
"The goal is to have more than one-third of China Baowu's revenue generated from strategic industries by the end of 2025 so as to secure the group's long-term development," Lu added.
Baowu surpassed Luxembourg-based steelmaking giant Arcelor Mittal to become the world's largest steelmaker by volume in 2020-the first Chinese enterprise to top the list of global steelmakers.
Tuesday's mixed ownership reform activity was jointly hosted by China Baowu and the Shanghai United Assets and Equity Exchange. It is Baowu's first specialized mixed ownership reform activity launched in accordance with China's State-owned enterprises' three-year reform action plan (2020-22).
"More than 2.5 trillion yuan in social capital has been introduced into the mixed ownership reform since 2013, which has effectively enhanced the nation's State-owned capital capability," said Gao Zhiyu, an official with the State-owned Assets Supervision and Administration Commission.
The 21 projects were selected after adequate evaluation, and they are focused on a variety of sectors related to the steel industry, including new materials, intelligent services, industrial finance, environmental resources, supply chain services, clean energy and renewable resources.
Mixed ownership reform can be realized through various methods of capital expansion, additional equity financing and initial public offerings, said Zhu Yonghong, chief accountant with China Baowu.
It is hoped that the mixed ownership reforms of Baowu's subsidiaries will help promote the collaborative development of State-owned companies and private enterprises, as well as the deep integration of State-owned capital and social capital, Zhu said.
Through ownership restructuring, China Baowu looks forward to exploiting the path toward industrial upgrade amid mounting environmental requirements facing the steel industrial chain, Lu said.
Baowu's mixed ownership efforts can be traced back to 2017 regarding its online steel transaction platform Ouyeel Co Ltd, which is currently seeking an IPO.