Shenzhou XIII space mission to begin on Saturday
Share - WeChat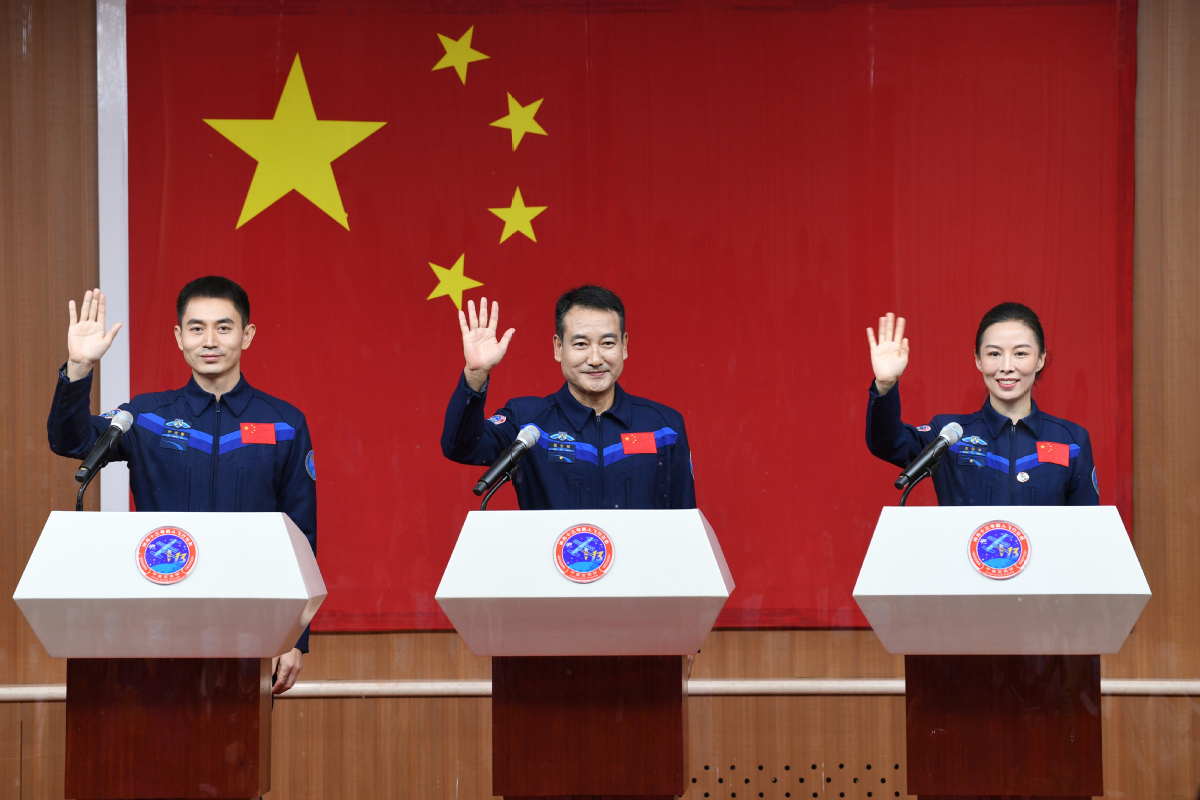 Liquid propellants have started to be injected into the rocket that will carry the astronauts to space, according to Lin.
Shenzhou XIII will be the fourth spacecraft to visit China's permanent space station — named Tiangong, or Heavenly Palace — and the second crewed ship to transport astronauts to the orbiting outpost.
The first astronauts inside Tiangong — Major General Nie Haisheng, Major General Liu Boming and Senior Colonel Tang Hongbo — finished their 92-day Shenzhou XII mission in mid-September.
They flew 90 days with Tiangong and made two spacewalks to use a large robotic arm and other equipment to install and adjust devices outside the station. They also performed a number of scientific experiments and technological tests and made video calls with President Xi Jinping and hundreds of researchers, teachers and students in Hong Kong.
One of China's most challenging and sophisticated space endeavors, Tiangong will consist of three main components — a core module attached to two space labs, with a combined weight of nearly 70 metric tons. The entire station is expected to operate for about 15 years in a low-Earth orbit, about 400 kilometers above the planet.