China's civil aviation continues steady recovery
By LUO WANGSHU | chinadaily.com.cn | Updated: 2021-10-14 17:02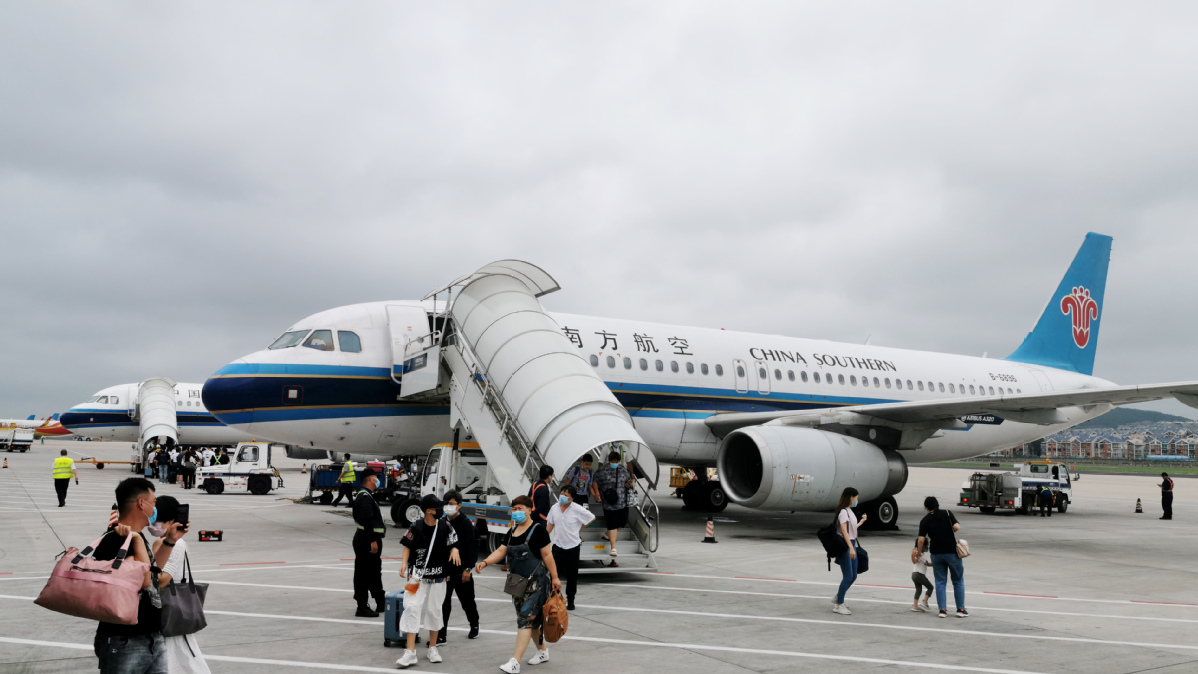 China's civil aviation industry has recovered steadily from the impact of COVID-19, with 353 million passenger trips handled from January to September, the sector's regulator said on Thursday.
The number of passenger trips has increased 25.8 percent compared with last year, about 71 percent of the same period of 2019, according to the Civil Aviation Administration of China.
In the first three quarters of this year, the industry transported 5.46 million metric tons of cargo and mail, a year-on-year increase of 14.3 percent, and the same amount as 2019.
From January to September, 3.41 million flights were handled, a year-on-year increase of 18.5 percent.
Starting on Oct 31, the industry will enter its winter and spring seasons. The administration is reviewing new air route applications and will release it to the public soon.
The new season will carry out the same plan to implement international passenger flights to remain connected to the world.
According to the administration's data in September, about 200 international flights travel between China and other parts of the world every week, about 2.2 percent of the number before COVID-19.