European tourism pins hopes on vaccinated visitors
By WANG MINGJIE in London | China Daily Global | Updated: 2021-10-19 10:38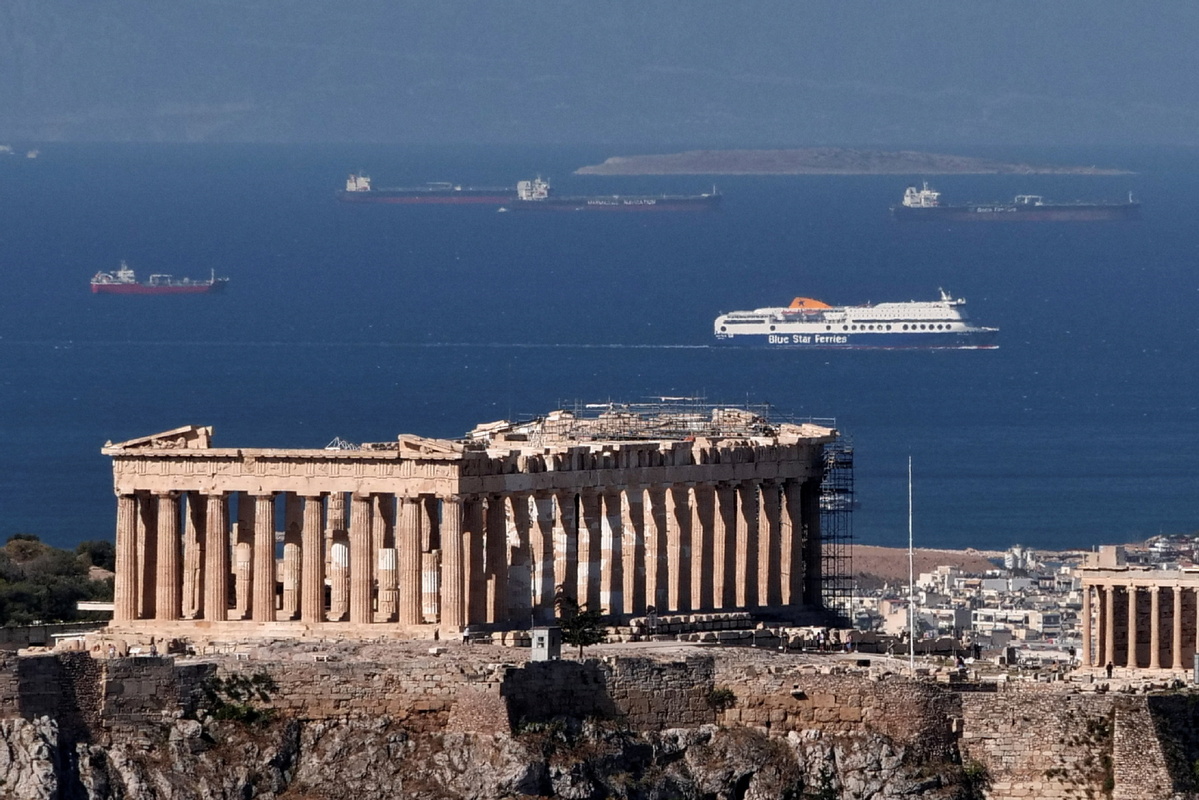 Europe is leading the way in lifting travel restrictions and reopening its borders, allowing fully vaccinated visitors in without having to quarantine thanks to successful COVID-19 vaccine rollouts.
However, only a handful of European countries are accepting all the vaccines endorsed by the World Health Organization as valid proof of COVID-19 immunity, including two main Chinese vaccines. Travel experts say travel destinations that recognize a wide range of vaccines are likely to experience a strong tourism rebound in the post-pandemic era.
At present, all European countries recognize people who have been vaccinated with one of four vaccines approved by the European Medicine Agency: Moderna; Pfizer/BioNTech; Johnson and Johnson and Oxford/AstraZeneca.
But only six of them-Finland, Greece, Iceland, the Netherlands, Spain and Switzerland-accept all vaccines under WHO Emergency Use Listing, as proof of vaccination, according to VisaGuide. World, which enables travelers to check the validity of their vaccine. Two Chinese vaccines, Sinopharm and Sinovac, are listed for emergency use.
Wolfgang Arlt, director of the Hamburg-based China Outbound Tourism Research Institute, said as Chinese people are eager to travel for business, education, family reasons and leisure, European countries open to Chinese tourists will see a boom.
"China will soon be the No 1 international tourism source market in the world again and being able to receive Chinese visitors will help tourism to recover," he said, adding that this will especially be the case if Chinese travelers want greater contact with local culture, nature and authentic experiences.
Dimitrios Buhalis, deputy director of the International Centre for Tourism and Hospitality Research at Bournemouth University in the United Kingdom, said that countries that relax travel policy will recover their travel industry faster than others. "Countries that recognize a wide range of vaccines directed by the WHO will be able to attract visitors from a larger range of countries, including Chinese visitors," said Buhalis, also a visiting professor at the Hong Kong Polytechnic University.
In its latest update, the WTO estimated 54 million tourists crossed international borders in July 2021, down 67 percent from the same month in 2019, but the strongest results since April 2020. This compares to an estimated 34 million international arrivals recorded in July 2020, though well below the 164 million figure recorded in 2019.
Albert Tjoeng, head of corporate communications at the International Air Transport Association said: "The demand for air travel is strong, but unfortunately, international air travel recovery continues to be disappointing as a result of the border restrictions, especially quarantine."
While the association encourages countries to follow travel advisories issued by the WHO, Tjoeng said: "States that move early to lift their travel restrictions and open their borders, either through vaccination or testing, will benefit from an earlier recovery of their travel and tourism sector."
Travel experts welcomed governments that recognized the validity of Chinese vaccines for international travel, but added it would be helpful if Chinese authorities relaxed quarantine rules to facilitate global tourism.
Anyone who travels to China from overseas is required to undergo two weeks of mandatory hotel quarantine, a precaution that has played a critical role in preventing major coronavirus outbreaks in the country.
Buhalis said: "All countries are desperate to restart this (tourism) activity and welcome travelers from around the world. China plays a very important role in international tourism due to the size of the country.… The sooner it is safe to do so, the better it will be for travelers around the world to travel with minimal restrictions."
As one of the six European countries that recognizes Chinese vaccines, Finland is hoping the relaxation of travel restrictions will give the country an advantage in luring Chinese visitors when international travel resumes.
Sari Hey, public relations and media manager at Visit Finland, said, "We hope that Finland is considered a safe and welcoming country to Chinese visitors when traveling will become possible again and when people feel confident to travel abroad."
Hey believes there is huge potential from the Chinese market for Finland's tourism industry. "China was one of the most important source markets before the pandemic, the eased restrictions will definitely help Finnish travel trade partners who have been suffering from COVID," she said.