Fewer fires in Amazon rainforest than feared
By SERGIO HELD in Cajica, Colombia | China Daily Global | Updated: 2021-10-21 09:19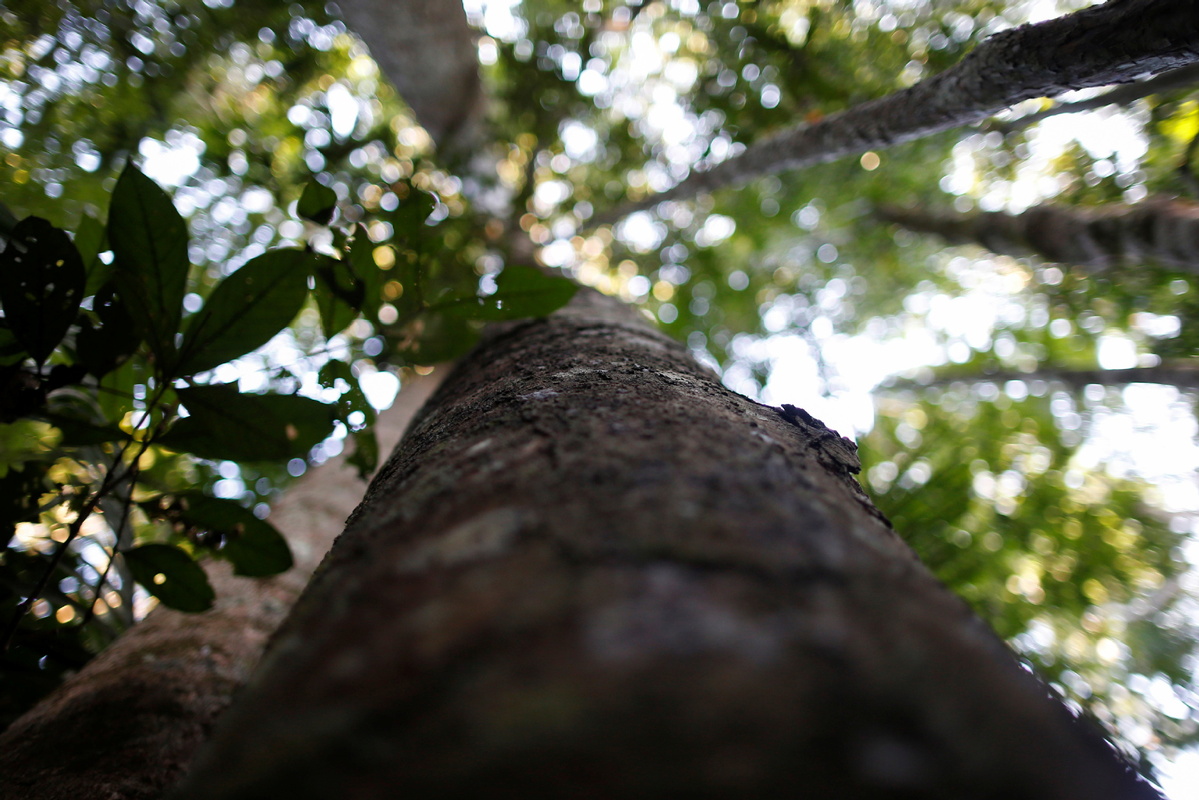 With Brazil entering the tail end of the fire season in the Amazon rainforest, the region appears to have got off more lightly than many had feared.
In September, 16,742 forest fires were recorded in the Brazilian Amazon, according to the National Institute of Space Research, a government agency that monitors the fires. It's the lowest figure recorded for September since 2001 and represents about half the number of fires-32,017-logged for September 2020.
The fire season usually lasts from late May to early November, with early September typically the most intense period.
The lower figure may not truly reflect the total number of fires but rather a change in the behavior of land-grabbers, said Ana Luiza Tunes, an environmental engineer and water management specialist who founded the Brazilian environmental portal Tunes Ambiental.
"Last year there was the so-called fire day, in which several land-grabbers combined to set fire to the forest at the same time, creating several fires," said Tunes, who is more focused on the long-term trend. "I wouldn't say there was a reduction in fires; I would say that last year was really above average."
Some believe that the practices of the land-grabbers in September last year created a statistical distortion that made this year's corresponding month appear less destructive. But others point simply to the unexpectedly heavy rains that swept the region toward the end of the month.
Heavy rains
"The drop in fires is related to an increased rainy season. Essentially, there was no dry season this year," said William Magnusson, a senior researcher with the biodiversity unit of the National Institute of Amazonian Research in Manaus, the capital of Amazonas state.
Still, Magnusson pointed out that the helpful weather conditions in September should not divert attention from the deforestation occurring in the Amazon.
"We must stop being happy when the weather reduces the rate of deforestation a bit. Only zero deforestation will safeguard the rainforest, Brazil's economy, and the world climate."
Tunes, in the city of Belo Horizonte, 740 kilometers south of the capital Brasilia, said illegal loggers and land-grabbers are not regularly prosecuted, despite the damage they cause to the rainforest.
Some, like Rob de Laet, project manager for the Plan for a Bioeconomy for the Amazon initiative, say the number of fires dropped, in part, due to the government's actions in that region of the country.
The Brazilian government said a representative will attend the UN Climate Change Conference as a friendly country.
The writer is a freelance journalist for China Daily.