Latin America gears up for tourism revival
By SERGIO HELD in Cajica, Colombia | China Daily | Updated: 2021-10-26 07:53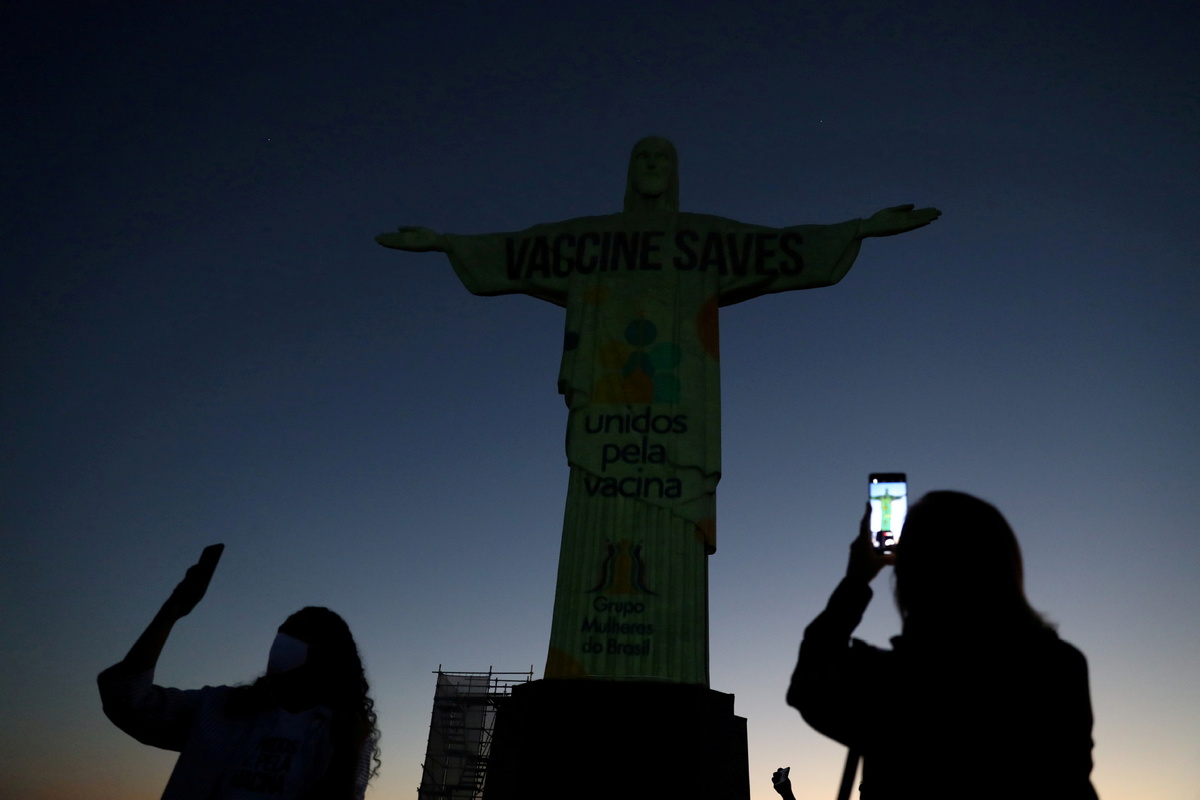 Countries across Latin America are ramping up efforts to open up their borders to tourists and revive economies hit by the pandemic.
Chile and Argentina are among the countries that are moving in this direction ahead of their summer season. Colombia and Costa Rica are already welcoming international visitors.
"With Argentina starting to increase the number of international arrivals and allowing vaccinated foreigners back into the country in November, we expect to see an increase of traffic to Argentina," said Peter Cerda, regional vice-president for the Americas at the International Air Transport Association, or IATA.
Chile, which has been enforcing some of the most restrictive border control measures in the region, will begin easing up next month.
The Chilean Association of Tourism Companies said the partial elimination of entry barriers to foreigners, from Nov 1, marks an important step for the reactivation of the tourism industry.
"There are still several aspects to be defined, resolved and delimited, together with government authorities, in order to facilitate as much as possible the entry of foreign tourists to Chile," said Lorena Arriagada, secretary-general of the Chilean Association of Tourism Companies.
As the southern nation prepares to once again receive international tourists, domestic tourism is booming despite the strict measures.
In Brazil, unlike other countries in South America, the country never closed to international arrivals, according to the Backpacker website.
Challenges remain
But despite tourism getting back on track across swathes of Latin America, many challenges for the industry remain.
"For the month of August, demand to, from and within Latin America was still 42 percent below 2019 figures, with capacity 37.7 percent below 2019 levels," Cerda said.
IATA is urging governments to lift travel restrictions for fully vaccinated travelers. "Also, where possible, we need harmonization of the required health credentials for travel, vaccine acceptance," Cerda said. "Recovery is a joint effort".
Figures released by IATA show that most of the rebound in Latin American tourism during the past months is associated with the Brazilian, Mexican and Colombian markets.
"Given the constant reactivation that has been reported in the domestic and international movement of passengers, and the progress in the vaccination process in Colombia, there has been progressive development for the sector," said Paula Cortes, executive president at the Colombian Association of Travel and Tourism.
International travelers are not required to produce negative COVID-19 tests or vaccination certificates before traveling to Colombia.
In neighboring Panama, the country on Oct 1 launched a vaccine tourism campaign, aiming to attract tourists with the offer of a shot of a COVID-19 vaccine.
Also in Central America, Costa Rica is another destination showing strong signs of recovery. In September, 77,599 international tourists arrived in Costa Rica by air.
In Europe, travel agencies and airlines are preparing to restart operations with the Americas. They are encouraged by a US decision to reopen its borders to Europeans next month.
The writer is a freelance journalist for China Daily.