Head of Ejine Banner, Inner Mongolia, removed
By Xin Wen | chinadaily.com.cn | Updated: 2021-10-26 15:16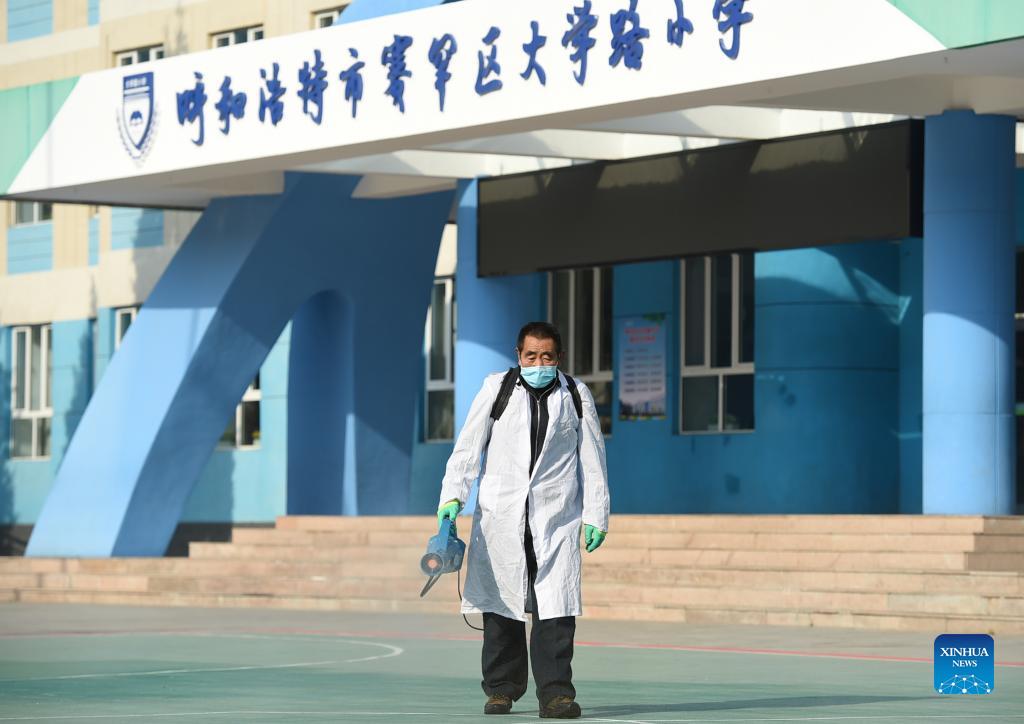 The top official of Ejine Banner, Inner Mongolia autonomous region, was removed from his post for poor performance, including his execution of epidemic prevention and control measures.
The Party Committee of the Inner Mongolia autonomous region removed Chen Zhanyun as Party secretary and appointed Dai Qin, who was Party secretary of Alshaa League, as Chen's replacement, Inner Mongolia Daily reported on Tuesday.
The move tightens responsibility for controlling COVID-19 and steps up efforts in front-line care, the Party committee said.
Ejine Banner reported 35 new locally transmitted confirmed COVID-19 cases from Monday morning to Tuesday morning, bringing the total number of confirmed cases to 78 as of 8 am on Tuesday, a statement from the epidemic prevention and control headquarters of Ejine Banner said.
All patients had been transferred to designated hospitals for further treatment and their vital signs are stable, it said.
The headquarters conducted epidemiological tracked contacts and imposed measures such as enclosed management and disinfection, the statement said.
The headquarters asked residents and tourists to remain calm and to consciously protect themselves actively cooperate with epidemic prevention efforts at all levels.