Singers pitch in as Tibet celebrates
Share - WeChat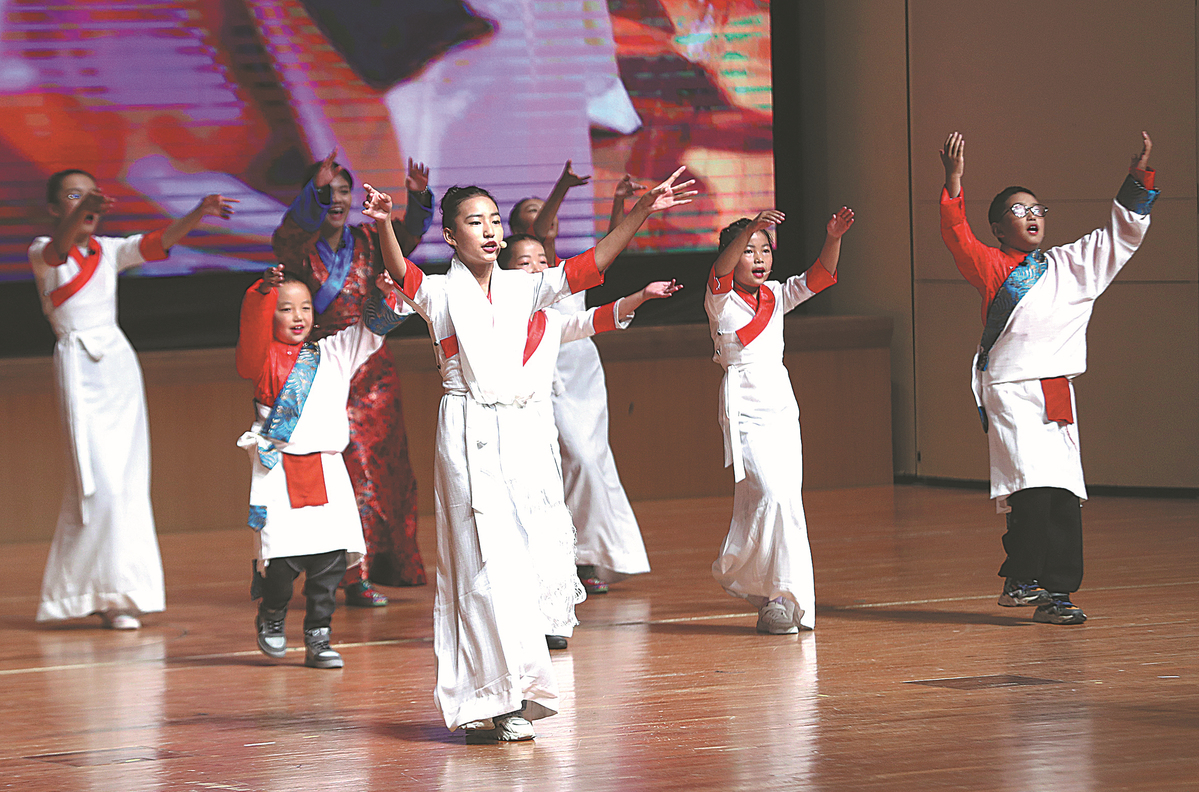 Endless possibilities
Instead of music theory, Peng began her classes with live performances on different-sized drums.
"Percussion beats are fun and easy, and there are endless possibilities. Children play games to the beat and quickly become involved in the lessons," she said.
Peng added that the county is home to many ethnic groups, including Tibetan, Salar, Tu and Hui, which boast good singers and dancers.
"They were born with a talent for music. When I play my drums, they dance naturally to the beat," she said, adding that the children quickly master the art of playing the drums.
"It's also very rewarding, because I can enjoy local folk music and learn to play instruments that are only found in this area," she said.
Peng learned to play Chinese drums when she was 6, and graduated last year with a master's in percussion from the Central Conservatory of Music, where she now works.
She said she was impressed by Lamao Caixiang, 14, a member of the Tibetan ethnic group, who used plastic buckets, chairs and sticks to make drums.
"These students may not have the opportunity to learn to play musical instruments like children in bigger cities. However, this doesn't stop their love for music," said Peng, who brought Lamao Caixiang to Beijing on Oct 15, where the boy performed at the Central Conservatory of Music.
During her stay in Hualong Hui autonomous county, Peng also trained local music teachers, with the aim of helping the development of rural music education.
In May, 100 students and teachers from the county taught by Peng formed a percussion band and gave an outdoor performance near the Yellow River.