Turkey and West ease back from tense row
By JULIAN SHEA in London | China Daily Global | Updated: 2021-10-27 09:34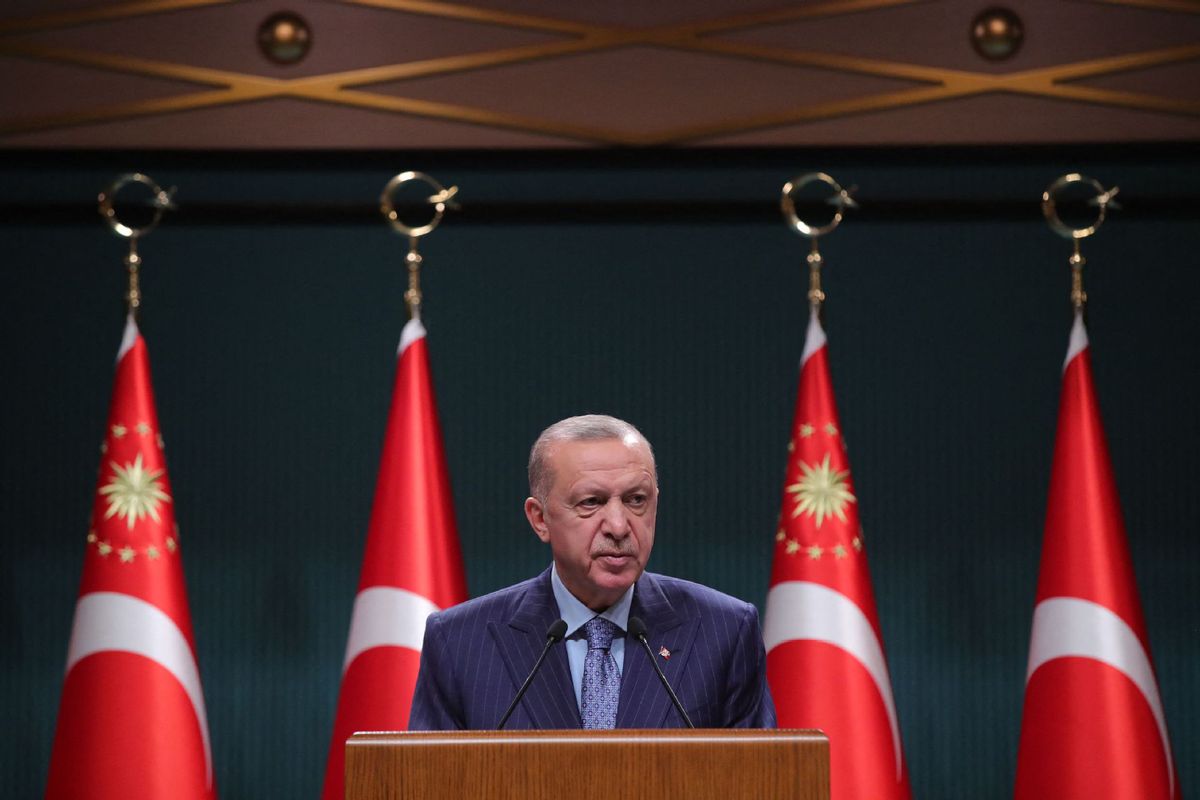 Turkish President Recep Tayyip Erdogan has relented from his efforts to expel 10 Western ambassadors after they expressed support for Osman Kavala, a Turkish businessman and activist who was detained in 2017.
In a televised address at the weekend, Erdogan declared the envoys of the United States, Germany, Canada, Denmark, Finland, France, the Netherlands, New Zealand, Norway and Sweden "persona non grata", after which the value of the Turkish lira fell to a record low against the US dollar.
Following Erdogan's comments, the embassies issued statements citing part of the Vienna Convention on Diplomatic Relations, saying that ambassadors have a duty to refrain from interfering in domestic matters in their host nation, and that seems to have pacified Erdogan.
Following a cabinet meeting on Monday, Erdogan, who has been Turkey's leader for 19 years, said the diplomats had learned their lesson and "will be more careful now".
"Our intention is absolutely not to create a crisis but to protect our rights, law, honor, interests and our sovereign rights," he said.
Last year, Kavala, 64, was acquitted of charges linking him to nationwide anti-government protests in 2013, but that ruling was overturned and linked to other charges relating to a failed coup attempt in 2016.
Western human rights groups have said Kavala's continued detention is politically motivated. The toning down of diplomatic tensions comes ahead of a G20 meeting in Rome at the weekend, in the run-up to the COP 26 climate summit in Glasgow.
Soner Cagaptay, of political think tank the Washington Institute for Near East Policy, said it was interesting to note which countries had refrained from joining in the criticism of Erdogan's treatment of Kavala.
"The conspicuous absence of the United Kingdom, Spain, and Italy ... is telling, pointing at the emergence of a sub-group within the Western family of nations adept at skipping confrontation with Ankara," he said.