New campus of NYU Shanghai to complete construction next spring
Xinhua | Updated: 2021-10-27 17:30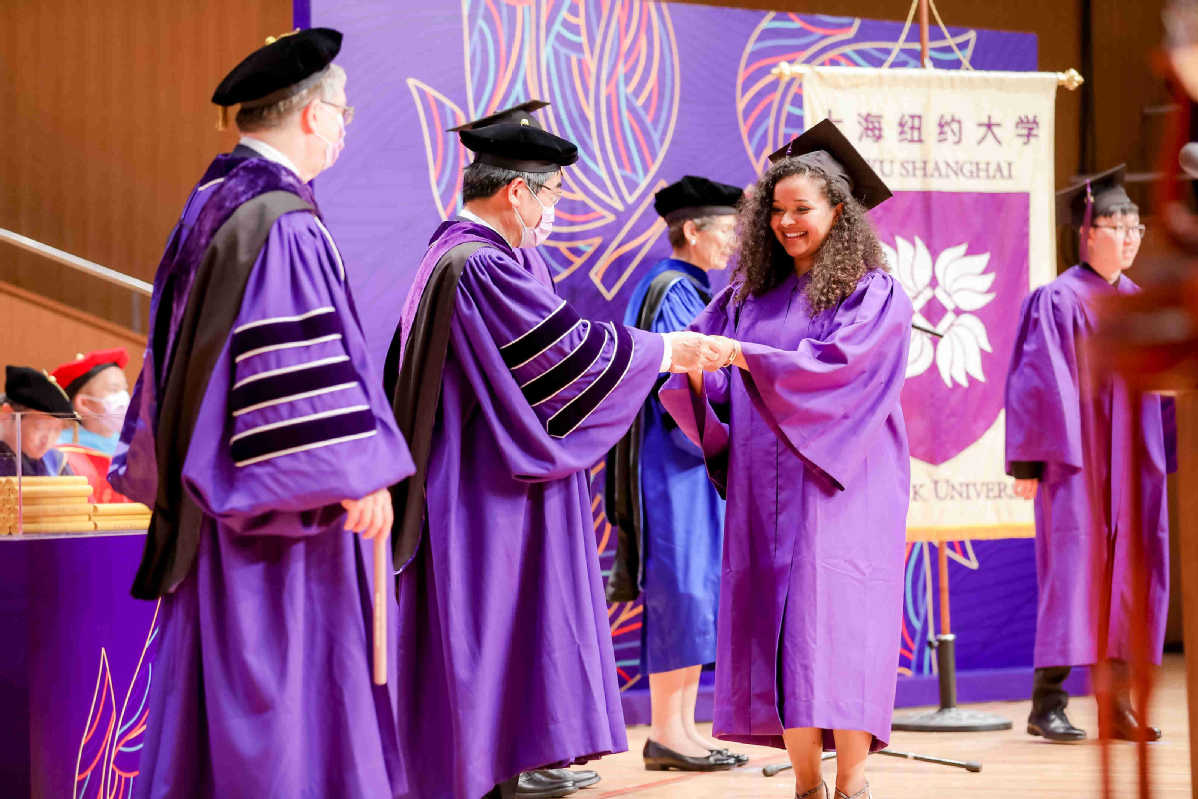 SHANGHAI -- The new campus of Shanghai New York University (NYU Shanghai), the first Sino-US higher education institute in China, is currently undergoing interior construction after the completion of all above-ground masonry work, school authorities said Tuesday.
Located in Shanghai's New Bund of Pudong District (Qiantan Area), the project started in May 2019 and is expected to be completed in the spring of 2022. The new campus will serve as an academic center of the university, with a capacity of approximately 4,000 students.
The campus is composed of four interlocked structures with nine floors set around a quadrangle, covering a planned area of around 11,400 square meters. It will house various facilities to support the academic, social and cultural function of the university, including a 200-seat performing arts recital hall, a theater, a two-story reading room, and two indoor gymnasiums equipped to host basketball, volleyball and badminton games.
The construction project features an eco-friendly approach with the use of local recycled materials, water-efficient landscaping, as well as stormwater control measures and low-flow water fixtures, all for the sake of minimizing waste.
Founded in 2012, NYU Shanghai is regarded as a pilot program in China-US educational cooperation. It now has more than 1,800 undergraduates from nearly 80 countries and regions, about half of whom are international students.
The university said that it will strive to build the new campus into a cultural hub of the New Bund.