Climate action will benefit economies as well as people
Share - WeChat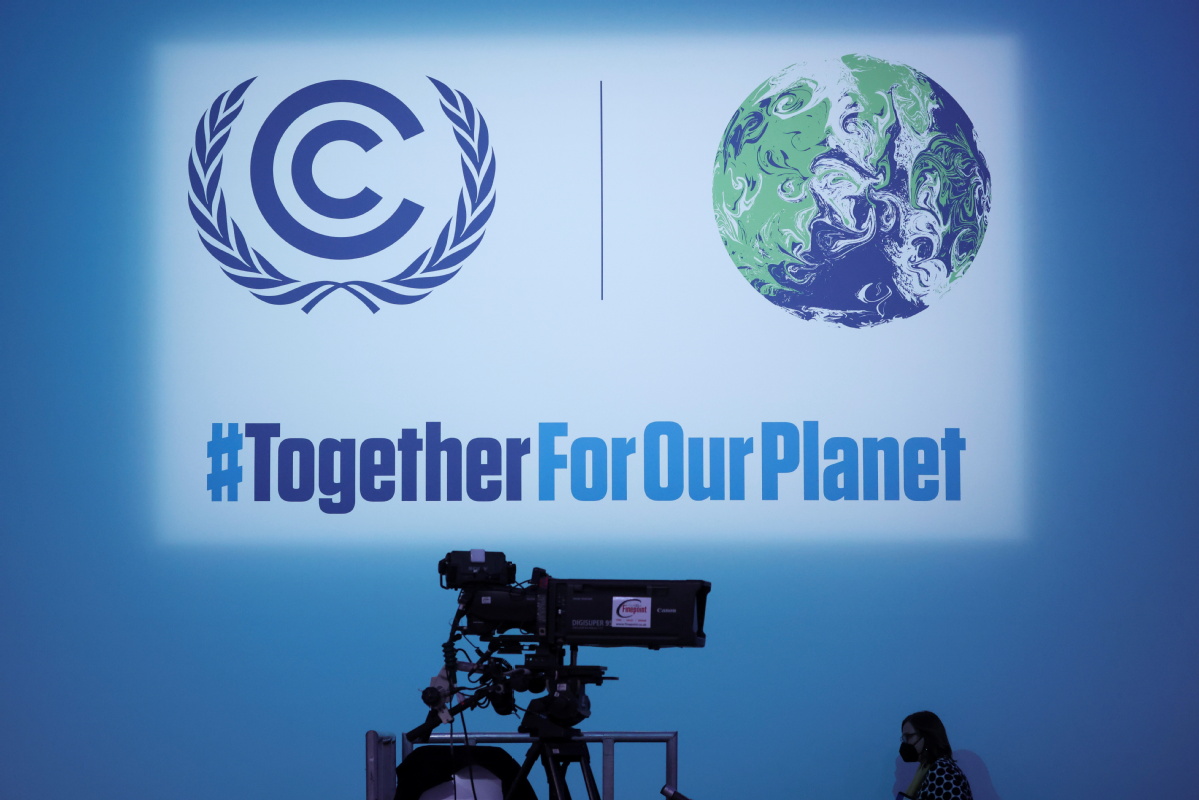 During the ongoing 26th United Nations Climate Change Conference of the Parties, or COP 26, the International Panel on Climate Change has emphasized that, unless immediate climate actions are taken to reduce greenhouse gas emissions, the Earth's temperature is set to rise 2.7 C within this century.
But the global negotiations in Glasgow must operate according to the principles of the United Nations Framework Convention on Climate Change, including equity among the negotiating parties and common but differentiated responsibilities.
Can COP 26 save the climate? No one would argue against the idea of all countries working together to promote the common good of saving the planet. According to the fourth International Panel on Climate Change climate assessment report, limiting the global average temperature increase to the Paris Agreement goal of well below 2 C, compared with pre-industrial levels, will require a 25 percent reduction in greenhouse gas emissions by 2030. However, it turns out that mobilizing sufficient numbers to invest in meeting the nationally determined contributions is easier said than done.
Countries have enough to worry about besides climate change, including the COVID pandemic, energy security, constraints to open trade and geopolitical strife. In the face of these mounting concerns, there is a risk that constantly discussing our shared responsibility for tackling climate change may even have the opposite effect, and that "climate fatigue" will result in people lowering the sights. Leaders need to deliver, as the time has passed for diplomatic niceties.
The key to restoring the appetite for concerted action by developing countries to tackle climate change could lie in demystifying climate change. This could be done by shifting the negotiations from a generic discussion of carbon emissions and climate toward the tangible benefits of moving from a linear to a circular society, in which the smart reuse of resources-starting with energy-creates a competitive economy centered on the long-term good.
Rather than following current resource intensive consumption, future climate actions should aim for co-benefits with lower initial investment cost. In other words, there is a need to engage the society in a narrative that highlights the very real benefits of a low-carbon future-benefits that are derived on both a personal and a collective level.
It is often argued that funding is limited for climate action, considering the pandemic's impact and subsequent massive government deficits and high levels of unemployment. The Energy and Climate Intelligence Unit of the United Kingdom has estimated that by roughly doubling the global rate of annual improvement in energy efficiency from 1.3 to about 3 percent per year by 2030, the global energy bill would be reduced by $2.1 trillion per year. Making climate-smart infrastructure could create 6 million jobs by 2030, thereby reducing unemployment. These are persuasive figures-so where to start to capture these gains?
The Economic Research Institute for ASEAN and East Asia, in a recent study titled "Rethinking Low Carbon Green Growth in the Post-COVID World: Toward Net Zero Economy", has proposed three key points of action.
First, there is a need for clear, long-term policy frameworks in the post-pandemic era as a part of stimulus recovery. This will send the right market signals and help speed the development and uptake of low-carbon, resource-efficient carbon capturing and utilization technologies.
Second, investment must be scaled up. Mobilization of the private sector, including development banks, institutional investors and bond markets, is crucial to the financing of low-carbon green growth initiatives. Public financing and development aid are also critical for leveraging the private capital and to meet the Paris climate targets.
Third, stronger international cooperation is needed to effectively share knowledge, technology and finance and to coordinate action leading to the effective implementation of strategies such as the Association of Southeast Asian Nations' Comprehensive Recovery Framework.
As countries around the world struggle to repair their pandemic-battered economies, resetting policy measures toward climate actions is a once-in-a-generation opportunity for implementing hard reforms that will simultaneously require technology, regulatory policy and financing innovations.
It is therefore in our own economic interests to take an ambitious approach to the COP 26 negotiations in Glasgow on a net-zero economy. That way, we can do the right things for our planet's future, in the knowledge that the economy and citizens will be the first to benefit.
The real question is: Do we have the determined vision to see the light and embrace the opportunity at hand with conviction, ambition and commitment?
The author is director of research strategy and innovation at the Economic Research Institute for ASEAN and East Asia, a think tank based in Jakarta.