Flight of imagination to save bird
By Yang Feiyue | China Daily | Updated: 2021-11-15 07:57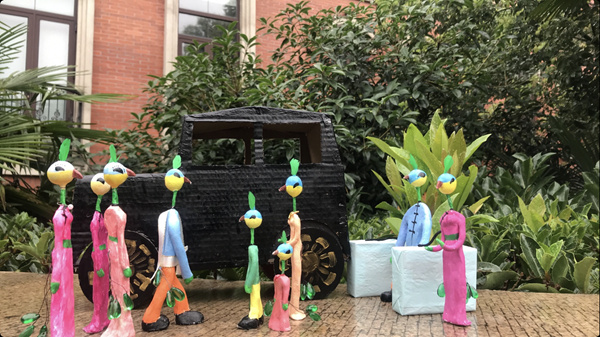 Finally, Tao settled for clay figurines after studying various approaches that would be viable for her limited resources while meeting her expectations. The idea was to make the figurines on her own and have them featured in a stop-motion animation, a technique to simulate motion of things in photos. The beginning was tough. When she got down to making the figurines, she found that they were not easy. It took her nearly four months and many attempts to pull off the first episode.
"I often broke them into pieces during the drying process at the beginning," Tao says, adding that it usually took her two days to finish a figurine after several steps, including modeling, drying and coloring.
By trial and error, Tao managed to fashion vivid green peafowl figurines out of the clay. She took more than 90,000 photos for some 20 episodes of the first season, while she took time to learn filming, editing, audio-recording and synthesis. Her friends have given her support and actively participated in the dubbing of the animation. They sent Tao their dubbed audios, which she then processed and put in the film.
Sheng Weijuan has helped with dubbing for Tao since the beginning. "I feel fortunate to dub for a role in the animation and be part of a very meaningful production."
Sheng got to know Tao when they both fed stray cats and the two have been friends for more than a decade.