Zimbabwe tourism boosted by China jabs
By TONDERAYI MUKEREDZI in Harare, Zimbabwe | China Daily | Updated: 2021-11-22 09:40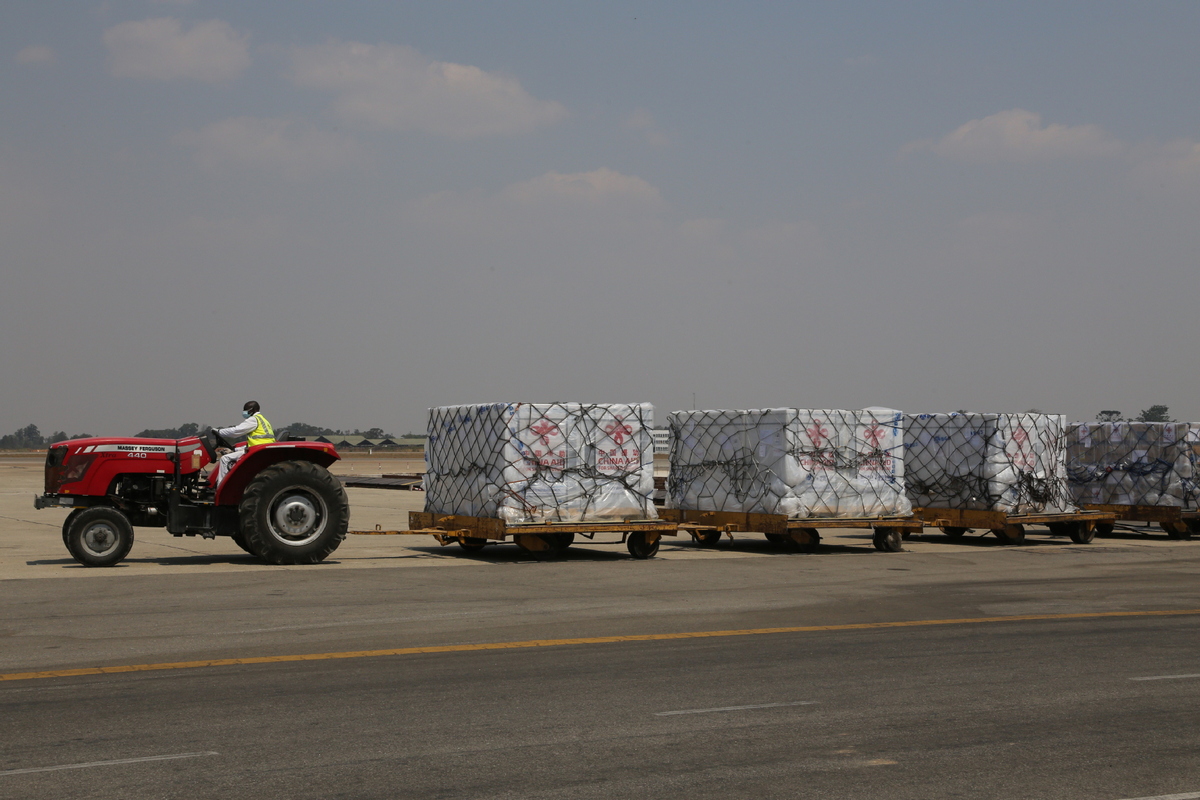 Victoria Falls, Zimbabwe's top tourist destination, last month recorded its highest hotel occupancies since the onset of COVID-19, hoteliers have said, igniting hopes of recovery to the pandemic-hit tourism industry.
The recovery follows the achievement of herd immunity against the coronavirus with Chinese COVID-19 vaccines in the city where the famous scenic spot is located.
Ross Kennedy, chief executive of Africa Albida Tourism, or AAT, said occupancy across his group's three hotels in the town of Victoria Falls reached 33 percent last month, with other hotels in the town reporting similar growth in occupancies.
"The forward booking pattern seems positive at this time, and from the second quarter of this year onward there appears to be real momentum building," Kennedy said.
The increase in occupancies comes as 96 percent of AAT's Victoria Falls Safari Lodge estate staff have been fully vaccinated against COVID-19; 86 percent of the town of Victoria Falls' adult population has been fully vaccinated.
In March, President Emmerson Mnangagwa inaugurated the country's second phase of the vaccination program in Victoria Falls, where he received his first Sinovac vaccine dose.
High immunity
Victoria Falls then became southern Africa's first city to achieve herd immunity in April, with more than 77 percent of its residents vaccinated, which paved the way for the tourist destination to reopen to visitors in July.
Tourist activity in the town has also been boosted with airlines flocking back to the destination.
Paul Matamisa, chief executive officer of the Zimbabwe Tourism Council, said other hotels had also reported growth in hotel occupancies, not just in Victoria Falls but across the country's tourist areas, although the occupancies were nowhere near the industry's normal average of 60 percent.
"The vaccination of Victoria's population with Chinese vaccines is one of the factors that is drawing people to visit the city."
Bongai Zamchiya, president of the Restaurant Operators Association of Zimbabwe, said restaurant staff were among the first to be vaccinated against COVID-19, and more than 95 percent of industry staff are fully vaccinated.
Zimbabwe began its COVID-19 vaccination program in February with a donation of 200,000 doses of Sinopharm vaccines from China. Since then the country has procured the bulk of its vaccines from China, accounting for more than 95 percent of all doses administered in the country.
The writer is a freelance journalist for China Daily.