Genesis premieres Electrified GV70 amid rapid development in China
By CAO YINGYING | China Daily | Updated: 2021-11-23 07:31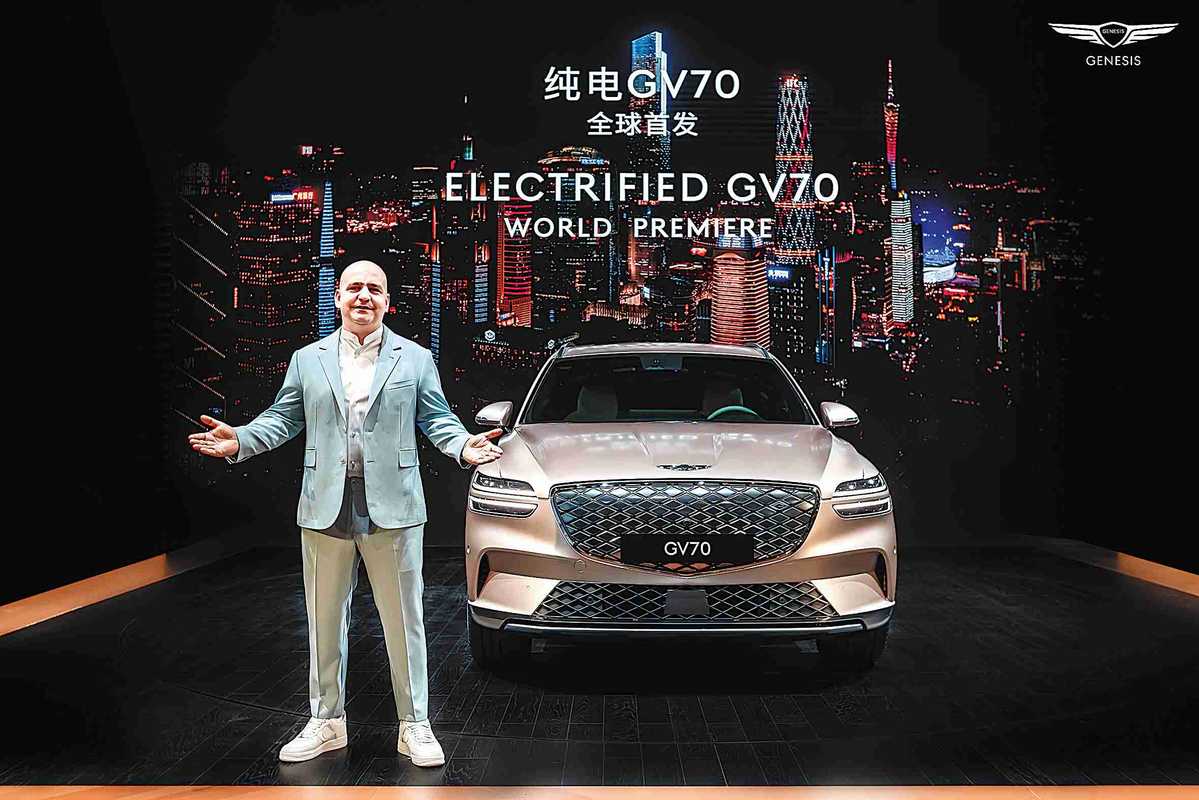 DTC business model
Underpinning this rapid development is Genesis' China-tailored direct-to-consumer business model, an omnichannel approach based on direct sales supported by authorized agents and online sales.
Supported by the Genesis Digital Ecosystem, Genesis' business model is delivered through Genesis Studios and Genesis Showcases, guaranteeing a seamless journey between online and offline channels.
Genesis provides a Two Trim Strategy that offers an unparalleled level of standard specifications for all models.
The carmaker also ensures unified pricing across all channels under the Genesis One Price Promise, building transparency and trust with customers.
To provide convenience to customers, the carmaker provides Genesis Valet Service, which includes a valet test drive experience, home delivery for new Genesis vehicles, pickup and delivery for specific maintenance and service at a designated location within the same city. The service is available in Shanghai and Chengdu.
In addition, Genesis vehicles come with Genesis Care driven by a confident warranty offering and thoughtful services, which include a five-year or 100,000-kilometer warranty and a five-year unlimited mileage and 24/7 roadside assistance across the Chinese mainland.
All of these differentiated services aim to deliver the unique Genesis experience to Chinese customers, the carmaker said.
With some customers having received their Genesis vehicles, the carmaker launched an exclusive community for car owners in China named Galaxy of Genesis.
Each Genesis owner will be represented in the Galaxy of Genesis with a digital star inspired by their personal attributes, enabled by a bespoke digital platform, demonstrating Genesis' commitment to building authentic one-to-one relationships with customers to deliver personalized services.