Rising number of players, FDI show China market's strength
China Daily | Updated: 2021-11-24 07:27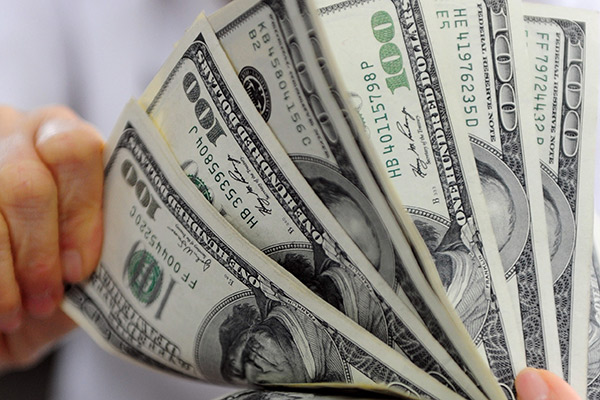 The total number of market entities in China exceeded 150 million on Nov 1, a net increase of 100 million over the past 10 years.
The COVID-19 pandemic has had a significant impact on global economic and social development, and the lives of market players.
However, thanks to a series of measures taken by the central government and the delegation of power through reforms, China's economy has not encountered serious problems.
Instead, market players have become more capable of adapting to changes in the market. As a result, new players have kept entering the market.
The increase in the number of market entities over the past decade shows the huge Chinese market is still full of vitality and remains one of the most attractive investment destinations in the world, giving entrepreneurs hope.
Ministry of Commerce data show that from January to October, the actual use of foreign capital in China was 943.15 billion yuan ($147.72 billion), up 17.8 percent year-on-year. Of this amount, 752.52 billion yuan was in the service sector, up 20.3 percent year-on-year.
The continuing growth of foreign investment is proof of foreign investors' confidence in China's business environment. It also renders baseless the argument that foreign capital is withdrawing from China.
And the continuous flow of foreign investment into the Chinese market, especially in the service and high-tech sectors, indicates that China has been more efficiently utilizing foreign investments.
Private investments have also shown a steady rising trend since 2019 after some sluggishness. From January to October, private investments grew 8.5 percent year-on-year, with a two-year average growth of 3.8 percent. Of them, investment in manufacturing grew by 15.7 percent.
The sharp increase in manufacturing investment reflects the recovery of private investor confidence. It also shows that private investments' focus on real estate, internet and finance is changing.
The steady increase in the number of market players can be attributed to the continuous improvement of China's business environment. As the business environment continues to improve, more investors will be attracted to the market, consolidating the foundation of the Chinese economy, especially the job market.