Zeiss Group: Customers moving the biz forward
By He Wei in Shanghai | China Daily | Updated: 2021-11-24 08:54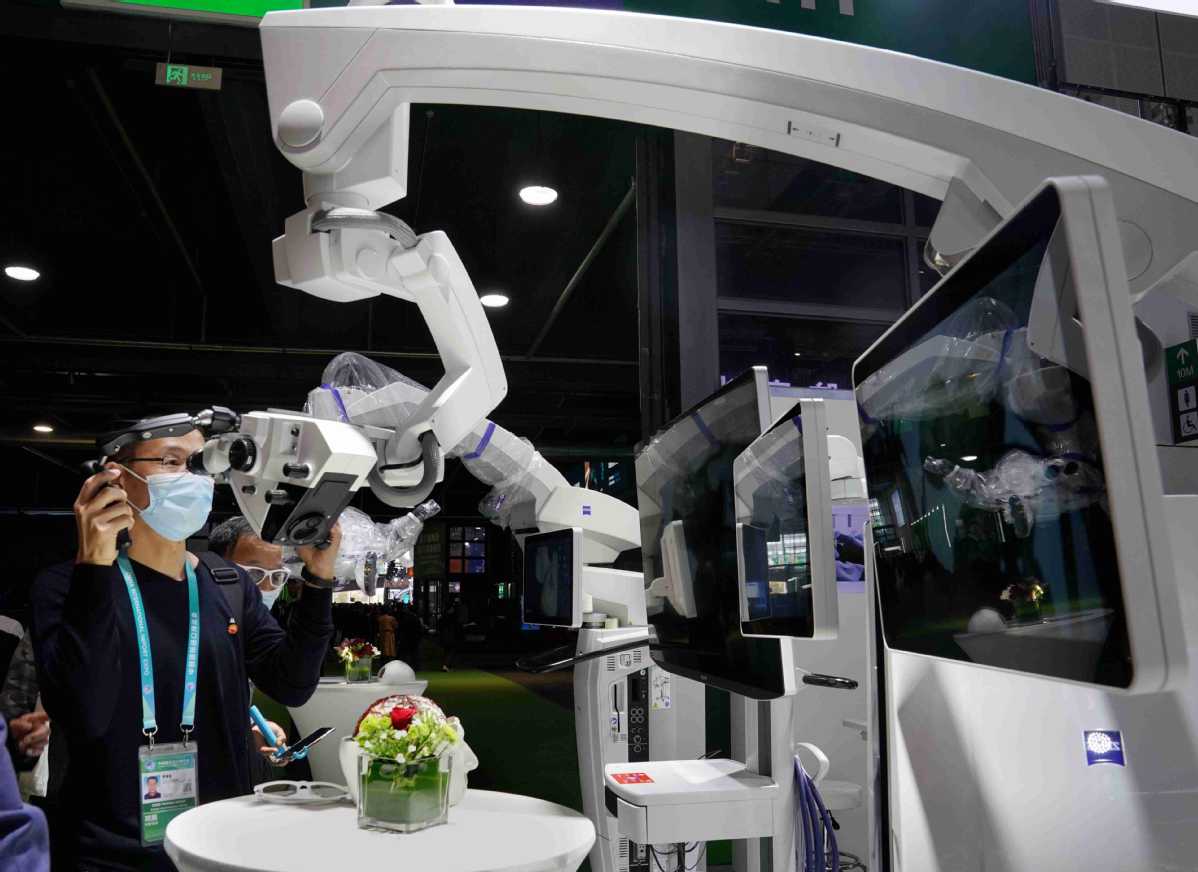 German technology conglomerate Zeiss Group is looking to double its revenue in China by 2025-an ambitious goal to be bolstered by the alignment of the country's macro agendas and the company's business portfolio, a senior executive said.
Growth will be driven by all segments including providing components for the semiconductor, medical, industrial and consumer optic sectors, where China is already the largest single market by revenue outside its home turf, said Maximilian Foerst, president of Zeiss China.
"If you look at the priorities of China's 14th Five-Year Plan (2021-25), you will see a very nice fit with the actual business that Zeiss is actively working on," Foerst told China Daily during an interview at the fourth China International Import Expo earlier this month in Shanghai.
He cited examples such as the call for quality development to drive demand in the semiconductor and industrial research arms, and the "Healthy China 2030" initiative that lends momentum to its medical and optic units.
"So across all our sectors, we have businesses which are strategically very well positioned for the Chinese market," he said.
China currently accounts for one-fifth of the company's 6.3 billion euros ($7.08 billion) of revenue in the fiscal year which ended in September 2020, with some business segments claiming between 25 and 30 percent of the global market share, Foerst said.
As the company celebrates its 175th anniversary, additional investments for China are in the pipeline, with a short-term input of 300 million yuan ($47 million) for two years already earmarked. Apart from expanding manufacturing capacities and offices, Zeiss is contemplating strategic supply chain acquisitions to increase competency, specifically for the China market.
"We want to build a hub and we're a purchasing company. Usually not large acquisitions, though, they're all strategic technology acquisitions which we say will be kind of seeds to be sowed in the domestic market," he said.
With the call for achieving self-reliance and self-improvement in science and technology at higher levels, China's spending on basic research during the 14th Five-Year Plan period will likely reach a record 8 percent of all research and development expenditure, the Ministry of Science and Technology said.
The semiconductor industry is as strategic as it is sensitive. To walk a fine line, Foerst believes the key lies in being part of the China ecosystem, and will work with local partners to make inventions a "Chinese technology".
"If you develop it with money made in China, and in the China renminbi system, and with China (developed) intellectual property, it basically belongs in the China space and (that's what) we have started right now," he said. "Moving forward, this will also entail acquisitions in China. So we are also ramping our path to strengthen local capability."
He said major events like the CIIE can help fast-forward deals signed at the fair, thus facilitating the approval of funds for the Customs and importation of products. Half of the deals it inked were related to the medical sector.
"We are already well-established, but even for us it's still actually a very good platform to reach out to certain customers, to reach out to a lot of local authorities, which often we don't have such a good opportunity of things," he said.
In the past 12 years, Zeiss' business in China jumped by 25 times. Foerst attributed the explosive growth to the ultimate winning principle of playing the long game.
He said most of the senior management team have been with the company in China for more than 10 years, offering deep comprehension of the local market. The firms' customers have also helped "really move the business forward".
"You must invest in the Chinese market for the long term. You must spend a lot of time on education and collaboration at the local level. It's a market where you must go to with your best products, with your best technologies," he said.