Baidu gets approval for commercialized autonomous vehicle service on open roads in Beijing
By Fan Feifei | chinadaily.com.cn | Updated: 2021-11-25 13:22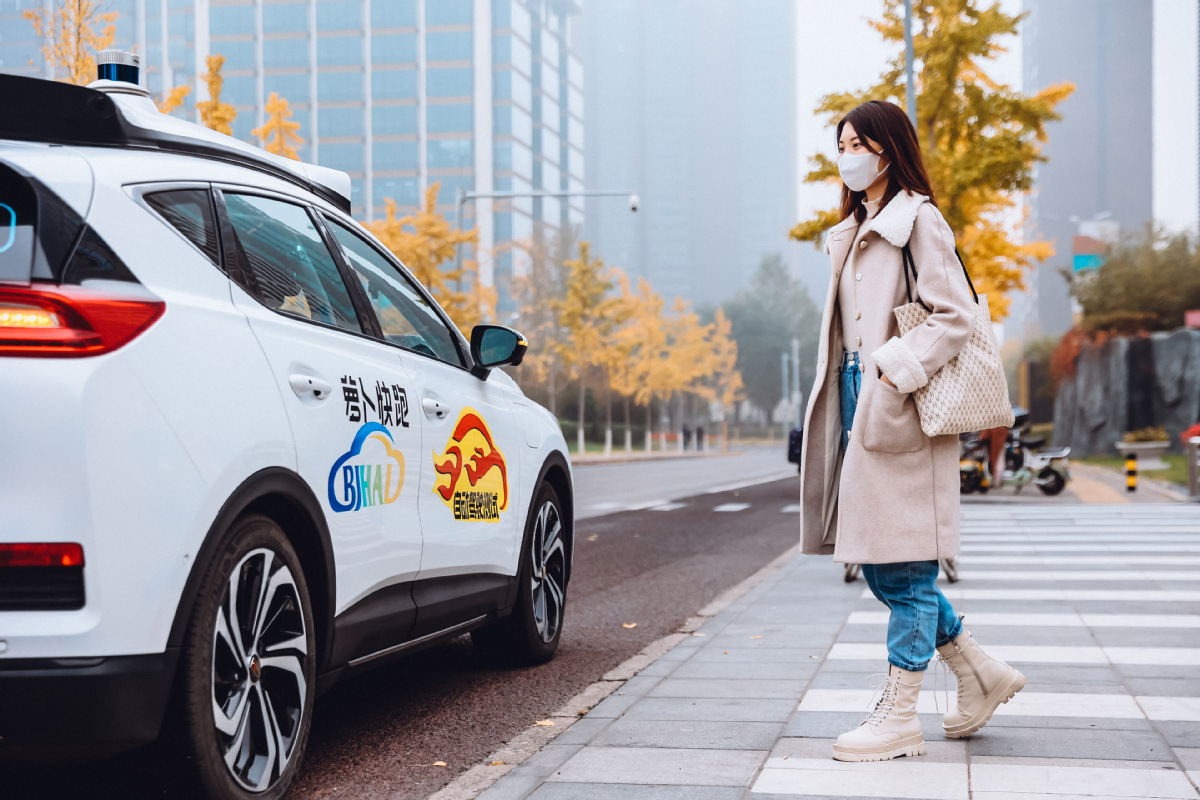 Chinese tech giant Baidu Inc on Thursday received approval for the commercial operation of its autonomous car service in Beijing, as the company's Apollo Go, known as Luobo Kuaipao, was authorized to provide paid service in China's first-ever demonstration zone for commercial self-driving.
The autonomous vehicle commercial permit, which was granted by the head office of the Beijing High-level Automated Driving Demonstration Area, allows Baidu to charge fees for autonomous services offered to the public in designated areas. Baidu and self-driving startup Pony.ai were the first pair of enterprises to carry out commercial operation of autonomous car services.
The issuing of the permits signifies that the development of autonomous driving in China has completed its testing stage, marking a further step towards wider commercial exploration.
Covering an area of 60 square kilometers in the Beijing Economic and Technological Development Zone, the service provided by Baidu's Apollo Go includes over 600 pick-up and drop-off points in both commercial and residential areas.
Covering 350 total kilometers of roads, the service is available every day of the week from 7 am to 10 pm. By using the Apollo Go App, qualified users can locate one of a total of 67 autonomous cars in the vicinity and hail a ride by themselves.
As autonomous driving technology continues to mature, the autonomous driving industry is poised to consolidate in the coming years. According to market consultancy IHS Markit, the size of the autonomous car service market will exceed 1.3 trillion yuan ($203.5 billion), with the top-ranked service provider accounting for 40 percent of the market share.