Wuling to sell electric minicars in Indonesia from 2022
chinadaily.com.cn | Updated: 2021-11-25 13:34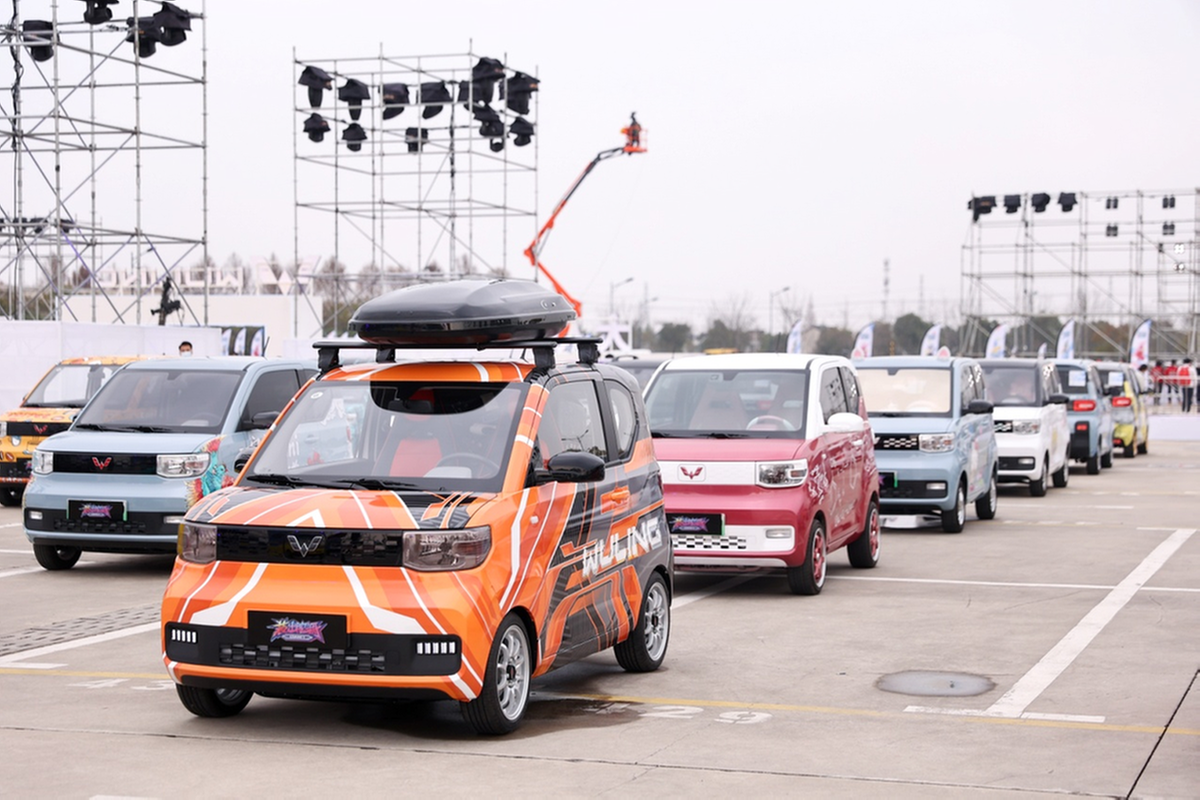 SAIC-GM-Wuling is selling its popular electric minicars in Indonesia from 2022, which will be the first overseas market for the Sino-US joint venture's models built on its mini-EV platform.
The first model to arrive in the Southeast Asian nation will be one built on its GSEV platform for global markets, said Wuling said on Wednesday. It did not offer details.
The carmaker also declined to say whether it will export the vehicles from China to Indonesia or build them at its local plant in Cikarang, western Java.
The plant, with an investment of $700 million, has a designed production capacity of 120,000 vehicles per year.
Wuling rose to fame in the EV sector last year because of its two-seater Hongguang Mini EV, which once dethroned Tesla's Model 3 as the world's best-selling electric vehicle model.
The model and other GSEV-based vehicles have been very successful in China, with total deliveries exceeding 650,000 units sold so far, according to company statistics.
A representative at the company said over 200 dealers from 70 countries and regions have expressed interest in the Hongguang Mini EV model.
Wuling showcased two GSEV-based models at Gaikindo Indonesia International Auto Show earlier this month, which many see as a prelude to its entry into the country in 2022.
One of the two models was the popular Wuling Hongguang Mini EV and the other, the four-seat Baojun KiWi EV.
"The GSEV's introduction by Wuling at GIIAS 2021 represents our commitment to support the Indonesian government's program to accelerate vehicle electrification," said Han Dehong, vice-president of Wuling's operations in Indonesia, in an interview with local media.
Indonesia, as the largest vehicle market in Southeast Asia, is expecting companies to start EV production from 2022 and the share of EV output to reach 20 percent of total car production by 2025, according to a government plan.