UK coronavirus cases top 10 mln amid concerns over new variant
Xinhua | Updated: 2021-11-26 07:38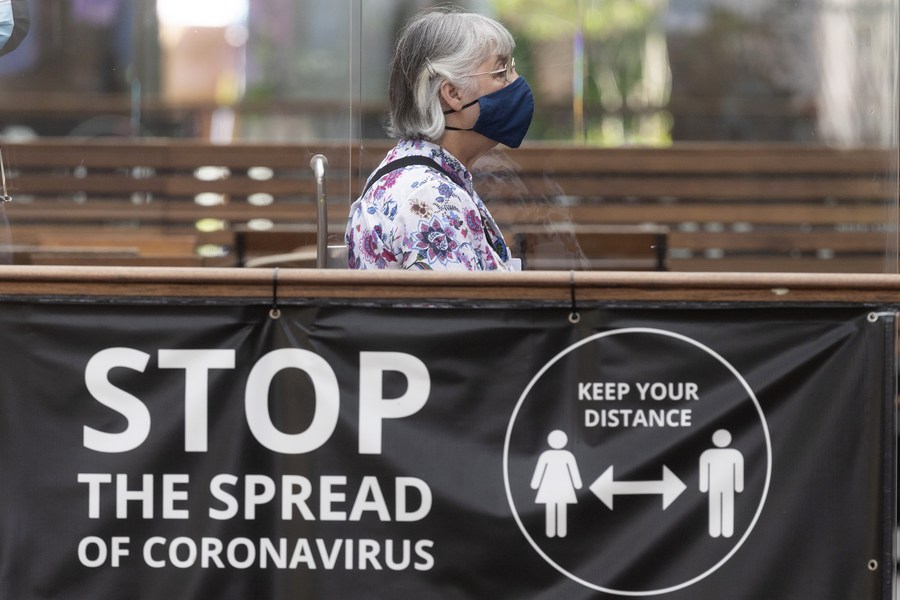 A new variant of the coronavirus with a "constellation" of mutations has been identified in Botswana. Tom Peacock, a virologist at Imperial College London, branded the mutations "really awful" on Twitter.
LONDON, Nov. 25 (Xinhua) -- More than 10 million coronavirus cases have been recorded in Britain since the start of the COVID-19 pandemic, according to official figures released Thursday.
The country reported another 47,240 coronavirus cases in the latest 24-hour period, bringing the total number of coronavirus cases in the country to 10,021,497.
Britain also recorded another 147 coronavirus-related deaths. The total number of coronavirus-related deaths in Britain now stands at 144,433. These figures only include the deaths of people who died within 28 days of their first positive test.