Peru President pledges support for earthquake victims
CGTN | Updated: 2021-11-29 07:00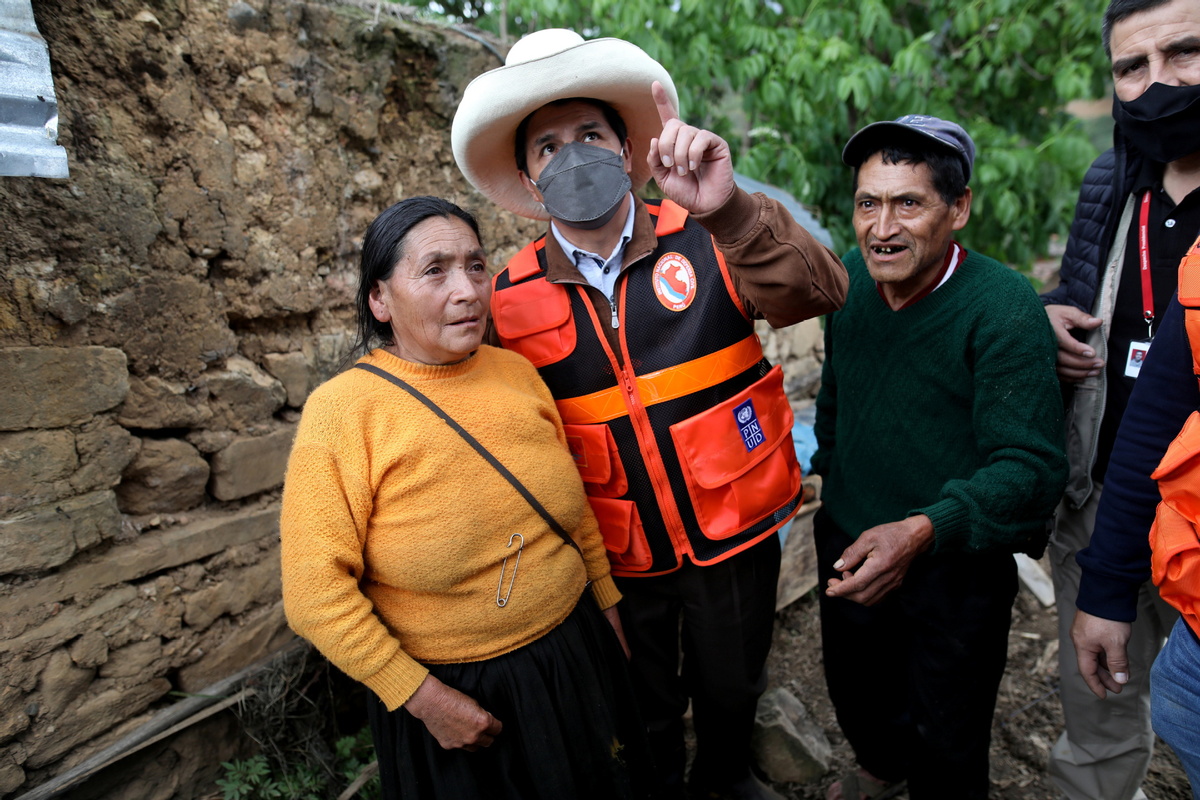 Peruvian President Pedro Castillo Terrones on Sunday pledged support for citizens affected by a 7.5-magnitude earthquake in the country's north.
According to the US Geological Survey, the earthquake took place at 5:52 am local time (1052 GMT). The epicenter, with a depth of 99 km, was around 40 km northwest of the coastal city of Barranca, and about 550 km northeast of the capital Lima.
"All my solidarity with the people of Amazonas in the face of the strong earthquake. I have arranged for the ministries and members of the executive branch to implement immediate action," Terrones tweeted.
"You are not alone, brothers. We will support those affected by structural damage."
Terrones added that he would be leaving shortly to visit affected areas in the Amazonas region.
Government officials said there have not been any reports of casualties but buildings and roads have suffered damage. No tsunami warning was issued after the quake, according to the US National Weather Service.
Earlier on Sunday, a magnitude 5.2 earthquake hit the country with the epicentre in El Callao, Lima.
(With input from agencies)