Russia 'has no plans to invade Ukraine'
By REN QI in Moscow | China Daily | Updated: 2021-11-30 10:11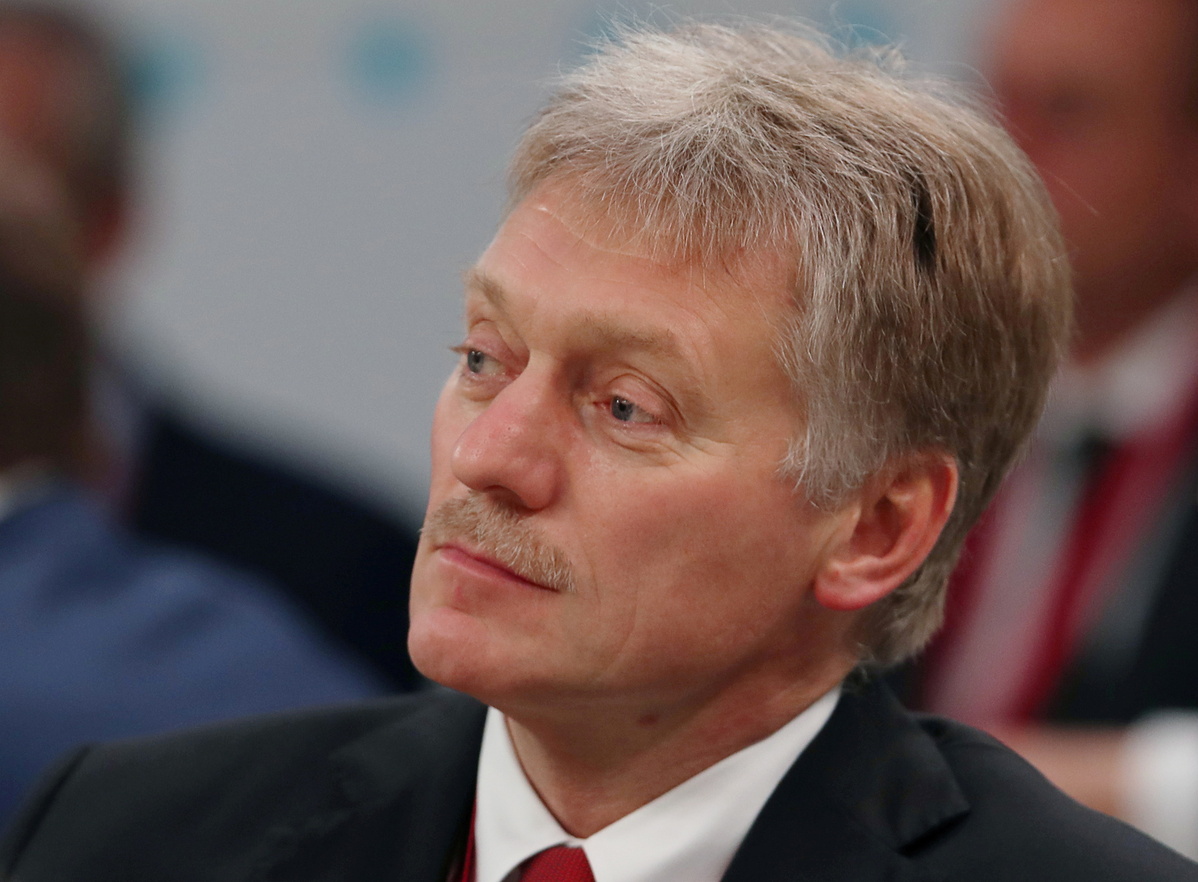 The Kremlin has denied allegations that Russia is planning to invade Ukraine after Kiev claimed to have uncovered a plot for a coup in early December.
Kremlin spokesman Dmitry Peskov said on Sunday that allegations of Russia planning aggression against Ukraine are absolutely groundless and wrong.
"Russia has never hatched, is not hatching and will never hatch any plans to attack anyone," he stressed. "Russia is a peaceful country, which is interested in good relations with its neighbors."
Peskov said allegations from Ukrainian President Volodymyr Zelensky about Russia's alleged aggression plan may be meant to disguise preparations for Ukraine's own actions in Donbass.
"We are afraid, and we have already said this, that these allegations might be meant to hide (Ukraine's) own preparations for a force scenario in Donbass. It would be an utter recklessness," he said.
"We think that this hysteria, which is being whipped up in the US and British media, in the Ukrainian mass media and is supported by Ukrainian politicians, including the head of state, is absolutely inadmissible," he said when asked to comment on Zelensky's statement that Russian President Vladimir Putin should state it publicly that Russia has no plans to attack Ukraine.
Malicious propaganda
Russian Foreign Intelligence Service Director Sergey Naryshkin also responded to Zelensky's claims, saying Russia has no plans to invade Ukraine.
The allegation is malicious propaganda by the United States' Department of State, which is aimed at pushing Kiev to escalate the conflict in eastern Ukraine, said Naryshkin to a Russian TV program.
Russia should remain calm and reinforce its defensive capability as the US is inciting the Ukrainian authorities to attack the Donbass region, he said.
On Friday, Zelensky said Ukraine is ready for any escalation in tensions with Russia, and that his administration had uncovered a plot for a coup in early December.
He made these remarks as Russia musters military units on its border with Ukraine.
"There is a threat today that there will be war tomorrow," said Zelensky during a news conference with Ukrainian and foreign media. "We are entirely prepared for an escalation."
Kiev has been at war with rebels in eastern Ukraine for nearly eight years in a conflict that has taken over 13,000 lives. Ukraine and its Western allies accuse Russia of funding and arming the rebels, which Moscow denies.
Zelensky did not give details of the coup plot or accuse the Russian state of involvement, though he did say it involved Russian citizens.
The Kremlin denied any involvement.
"We don't engage in that," Peskov was quoted by Interfax news agency as saying.