Whole-society efforts required for the fight against HIV/AIDS
China Daily | Updated: 2021-12-03 07:34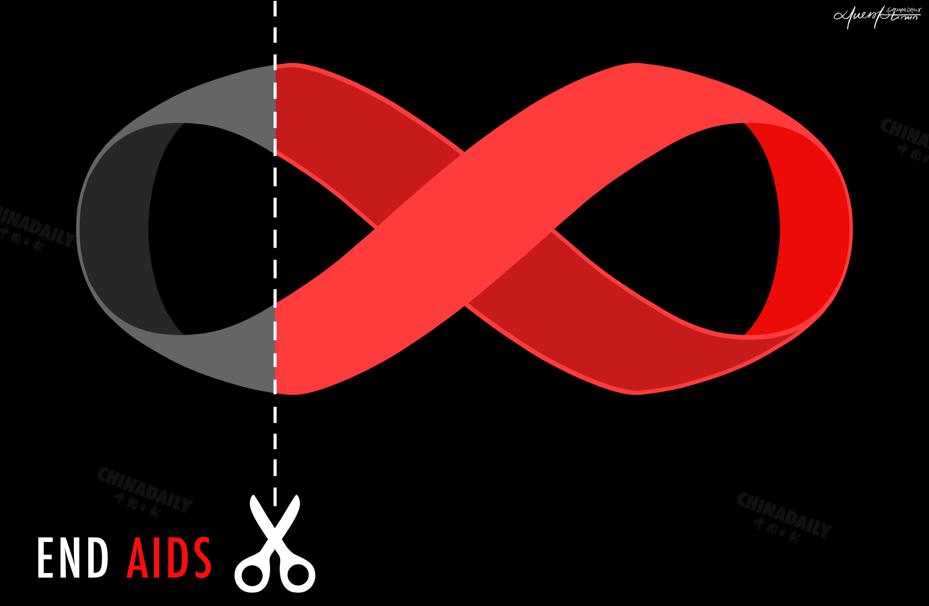 Premier Li Keqiang recently called for systematic planning, and the strengthening of medical and social groups so they can play a bigger role in the prevention and control of HIV/AIDS.
Dec 1 marks the 34th World AIDS Day, and 2021 marks the 36th year since the first case of HIV/AIDS was diagnosed in the Chinese mainland. As the world is yet to find a cure for or effective vaccine against HIV/AIDS, Premier Li's instructions could help contain HIV/AIDS. The public awareness about HIV/AIDS in China is improving. From talking about it in fear, many are now wearing red ribbons and attending to HIV/AIDS patients. China has taken measures to increase testing, and checking the spread of the human immunodeficiency virus through shared needles and syringes by drug addicts, mother-to-child transmissions and blood transfusions.
However, China's AIDS prevention and treatment mechanism faces some new challenges. By the end of 2020, China had more than 1.05 million HIV patients and cumulatively reported 351,000 deaths. Among the newly reported HIV infections in China each year, the proportion of those aged 50 or above has increased significantly-from 22 percent in 2011 to 44 percent in 2020. The number of young students getting infected with HIV is also increasing. Increased population mobility has also created new challenges for the prevention and control of HIV/AIDS.
In order to consolidate the hard-won achievements against HIV/AIDS, the country should give full play to the role of social forces and strengthen its systematic planning and response.
The increasing number of infections among people aged 50 or above points to the need to establish a sound mechanism that enriches their recreational life and yet shields them from HIV infection.
Urban and rural communities should strengthen health education among the elderly, while educating young students, floating populations and other key groups on sexual morality and safe sex. And schools, employers and communities should create awareness about HIV/AIDS prevention and establish a regular consultation mechanism.
AIDS prevention and treatment is not only a major medical issue, but also an important social and economic issue. Only by coordinating all sectors of society and making systematic and scientific planning can infections be reduced, people's good health guaranteed, and the process of building of a healthy China advanced.