1st China-Laos Railway freight train from Kunming arrives in Vientiane
Xinhua | Updated: 2021-12-05 11:52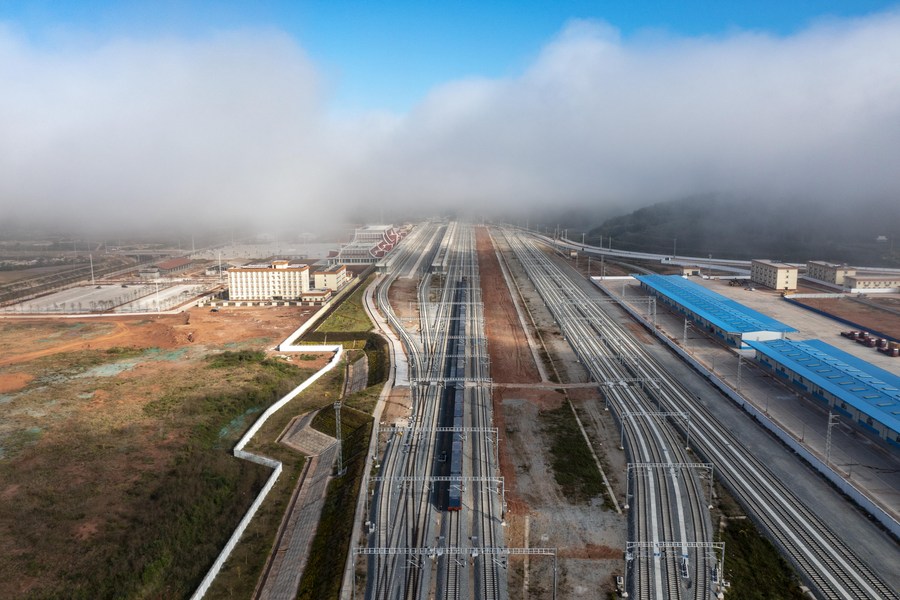 The newly-opened railway is significantly cutting the time and logistics costs for cargo transportation between the two countries, and the cross-border cargo transportation orders of the railway are sufficient.
Currently orders bound for China from Vientiane South Station are more than 100,000 tons while shipment orders from China to Laos are also a lot, especially for fertilizer, chemical, mechanical and electrical products.
China-Laos Railway was opened to traffic on Friday and the first international freight train from Vientiane loaded with Lao exports arrived in China on Saturday afternoon.