US will pay price for 'diplomatic boycott' of Games
By MO JINGXI | CHINA DAILY | Updated: 2021-12-08 07:44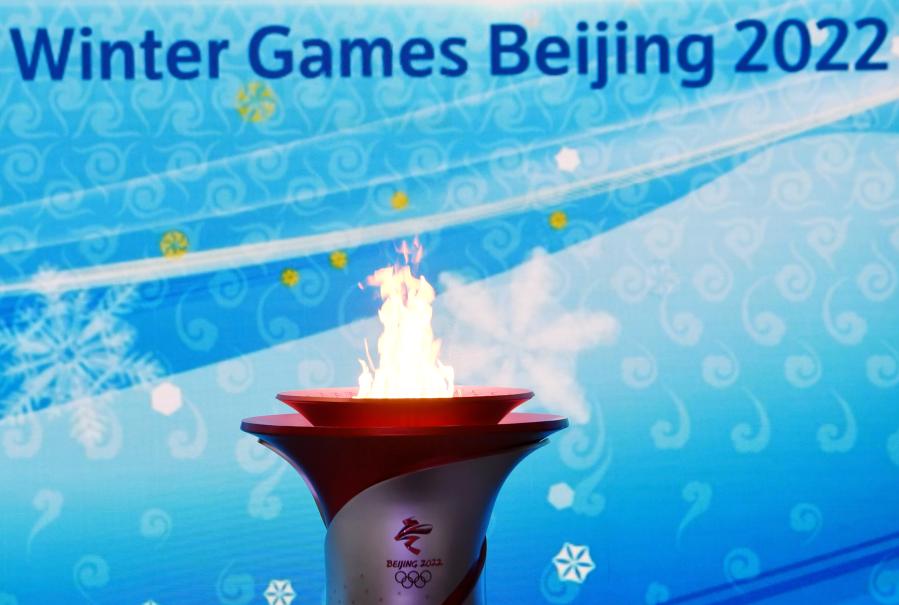 China strongly rejected the United States' "diplomatic boycott" of the Beijing 2022 Winter Olympics on Tuesday, saying that the move seriously violated the principle of the political neutrality of sports established by the Olympic Charter and that the US will pay a price for it.
"The US is standing on the opposite side of athletes and sports lovers across the world. China has lodged solemn representations and will take resolute countermeasures," Foreign Ministry spokesman Zhao Lijian said at a regular news briefing in Beijing.
Citing China's so-called "genocide" and "crimes against humanity", White House press secretary Jen Psaki said on Monday that no members of the Biden administration will attend the 2022 Winter Olympics to be held in Beijing in February.
Zhao said, "The Winter Olympics is not a stage for political shows and political manipulation," noting that the US is attempting to interfere with the Beijing Winter Games out of ideological prejudice and based on lies and rumors.
The US is confusing right with wrong and deceiving itself by linking the attendance of government officials with so-called human rights issues in the Xinjiang Uygur autonomous region, he said.
"Its political plot is winning no public support and is doomed to fail," Zhao said, urging the US to stop politicizing sports and stop disrupting the Beijing Winter Olympics.
"Otherwise, it will undermine bilateral dialogue and cooperation between the two countries in a series of important areas and on international and regional issues," he added.
Liu Pengyu, a spokesman for the Chinese embassy in the US, said on social media that politicians calling for a boycott are "doing so for their own political interests and posturing".
"In fact, no one would care about whether these people come or not, and it has no impact whatsoever on the#Beijing2022 to be successfully held," he said.
The US is set to host the 2028 Summer Olympics in Los Angeles and is preparing a bid to host the 2030 Winter Olympics in Salt Lake City.
When asked whether Beijing would consider a diplomatic boycott of the Olympic Games in the US, Zhao, the Foreign Ministry spokesman, said that the US should be aware of the consequences of its wrongful acts.
"The US' wrongdoing has already damaged the foundation and atmosphere of China-US sports exchanges and cooperation on the Olympic Games. It is lifting a stone to crush its own feet," he said.